I just had a thought after looking at the pictures of the parts I ordered...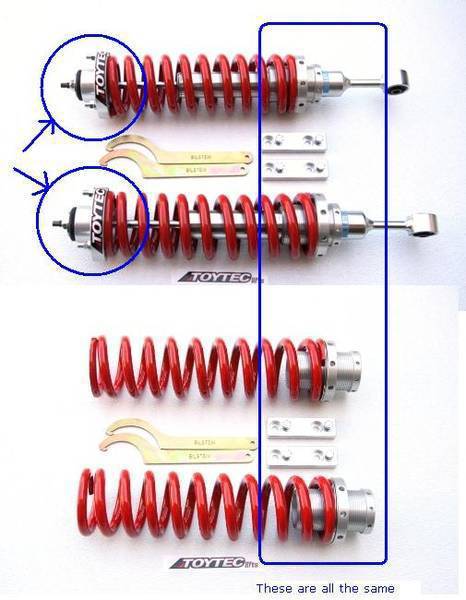 The bottom two are what I ordered from
ToyTec
. I got the 5100s from
DownSouth Motorsports
. But are the two pieces of the assembled coilover/strut assembly (on top) that are circled included with the 5100s or is that a separate piece I need to order?
Does this make sense??