I have the adjustable coilovers being compressed onto the bilstein 5100 shocks right now and I wanted a completely separate assembly from stock. So I haven't removed the stock coilovers yet. I bought the top, machined retaining plate from
ToyTec
and had planned on using my stock bolts to mount to the truck.
However, the guy just called me stating that once he assembles this thing, I won't be able to get the bolts in. (I never thought about that).
So my question is, does anyone know what size bolts these are and can I just go buy some from
HomeDepot
to get this thing assembled?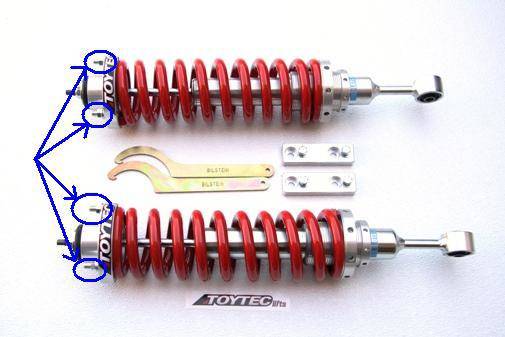 Thanks!
P.S. I should have just bought this whole damn thing assembled from ToyTec............