DIY LCA Bushing Replacement 2005+ Tacoma (4x4).
For LCA BJ replacement see here
http://www.tacomaworld.com/forum/sus...ml#post3691540
This is for removal and replacement of a OE LCA bushings ONLY.
I am not covering the removal of OE components that are in the way of bushing removal and installation.
<<<A front end alignment is highly recommended>>>
Tools required:
Common Sense
Ball Joint press
adjustable wrench for above BJ press
<<Specialized Ball Joint adapters>>
Flat head screwdriver
Hammer
Vise Grips
PB Blaster or similar
Mobil 1 grease or similar
Wire brush or similar
Gloves
Safety glasses
Jigsaw with 5" wood blade
Hacksaw with metal blade
Drill
1/4" - 3/8" wood drill bit
Dremel or similar tool with a cut off blade
(2) OE Toyota bushings # 48655-04020
(2) OE Toyota bushings # 48654-04040
Moog is also making newly designed serviceable LCA cams & bolts.
DO NOT BUY!!!! KIT HAS ISSUES!!! WILL UPDATE WHEN MOOG FIXES THE ISSUES. REAR BOLTS DO NOT FIT. FRONTS WORK FINE.
SEE HERE FOR REFERENCE
http://www.tacomaworld.com/forum/sus...ml#post7664525
(1) MOOG K100128 Caster / Camber Cam Bolt Kit ($ 33.79 PER)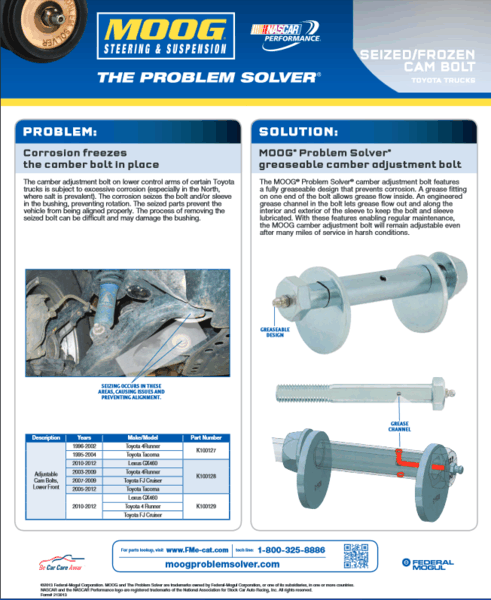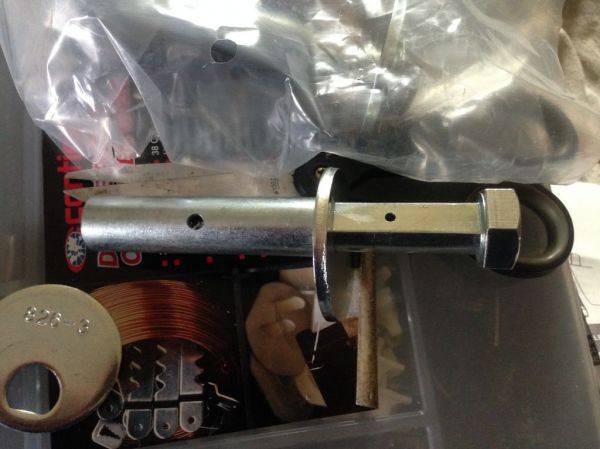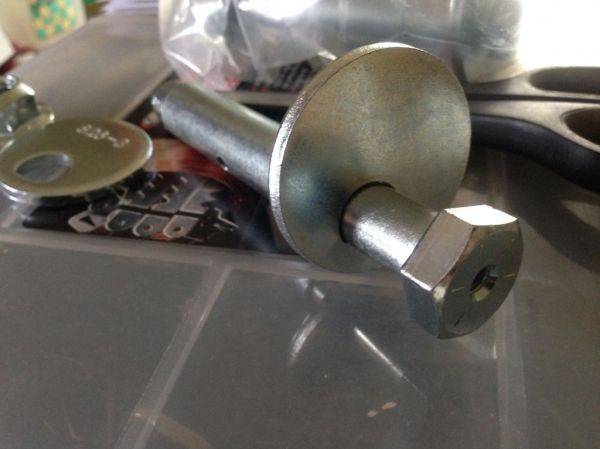 SpEcIaL THANKS GO OUT TO BRUTALGUYRACING FOR FINDING THE MOOG GOODIES AND BEING THE GUINEA PIG TO INSTALL THEM.
It's YOUR responsibility to wear the proper PPE and use common sense. This could prove dangerous if the tools required are used in manners they were not designed or intended for. Do not apply torque to the tools past their recommended limit.
Removal
Tip: I soaked all bushings in PB overnight before starting. I was unable to press my bushings out so this is the best way I could think of. If you can press yours out do so.
Tip: Do not mar the bushing seat. Most likely it's rusted to crap already so no need to further damage it.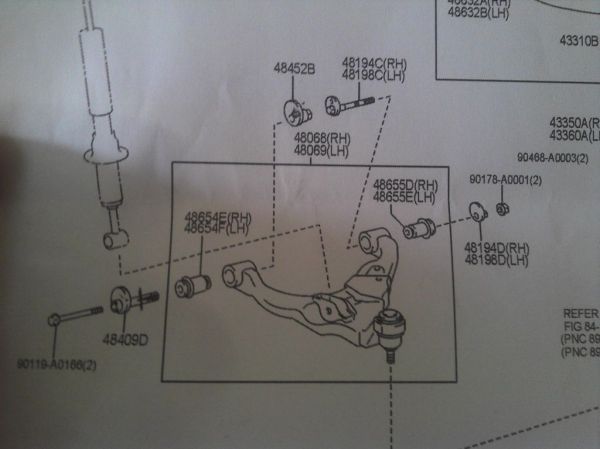 Step 1: Drill a starter hole in the old rear bushings
The front bushings already have room
Step 2: Using a jigsaw on it's slow setting cut the rubber to free up the center. You might need a hammer to tap out the center of bushing like I needed to do for the fronts.
Step 3: Insert a hacksaw and cut until you are through the bushing sleeve. Make sure you are cutting on the seam of the bushing seat. Do NOT cut to far.
Tip: I cut until I saw rust. Make sure you cut evenly...not like the saw is angled in the below picture - that was for reference only.
Step 4: Using a Dremel cut the collar of the bushing exactly where you cut the inside. Then bend the outside of the collar with vise grips. The slight bending motion should free up the bushing.
Step 5: Tap the bushing out with a hammer and flat screwdriver
Step 6: Clean the rust and grit from the bushing seat. At this point I sanded and painted the LCA.
Step 7: Grease up all the bushings and seats.
Step 8: Insert all the bushings. All four should go in 90% leaving only 1/2" to be pressed.
Step 9: Press in the new bushings.
Front
Rear
Done
Ball Joint adapters used:
Front
Rear
Old bushings
Rear
Front