It took me a while to decide on what suspension/lift to get so I want to give as good feed back as possible to anyone wondering.
-
Put the 5100's on and WOW I cant believe the difference. Unreal feeling in the truck now. Went from the stock Bilstein HD (yellow and blue) to these and it makes the truck feel like a full sized truck because it floats over bumps and the road. I am INSANELY happy with it.
Here is a picture. The tires are 1" bigger, so about 1/2 of lift there and added to the 1.75 in the front its about 2.25" in the front and .5 in the rear. I have the TSB done stock (all canadian Tacos have them) and it sits VERY close to level, with a slight and basically un noticeable rake to the front. Makes it look like a beefy stock look and I love it. Nothing I would change about it. Didnt really hurt my MPG yet either. I lost about 2 mpg with winter gas, and about 1.5-2 with the tires, but nothing since the lift.
-
BEFORE
without tires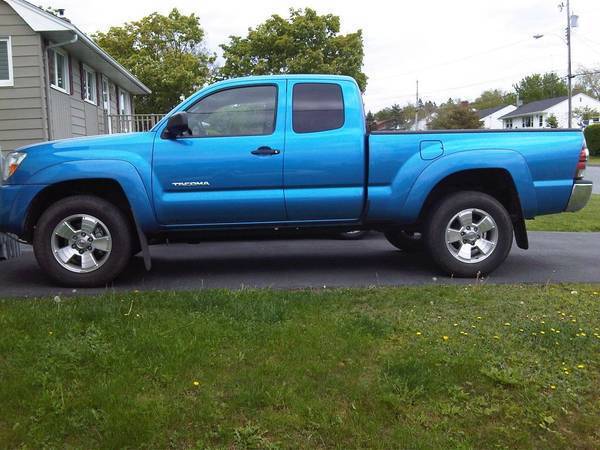 with tires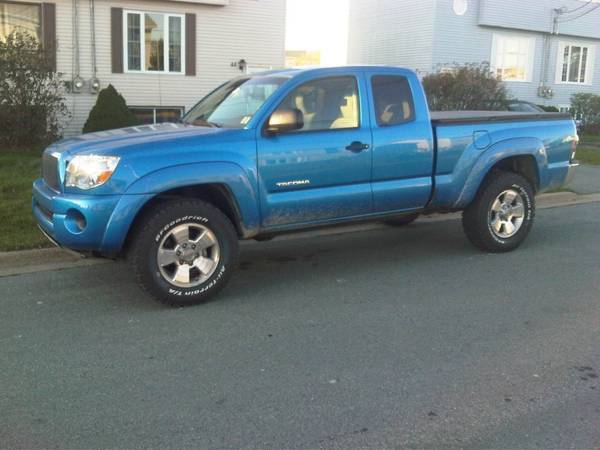 -
AFTER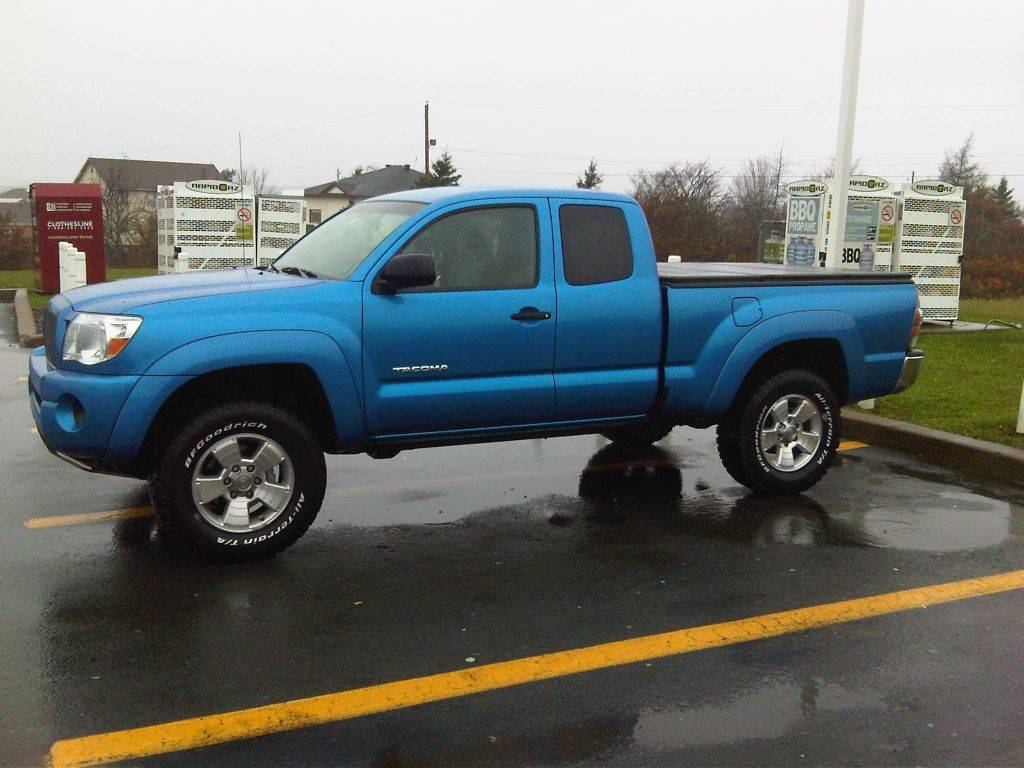 I will post more pictures, but Its raining like a bastard now and I dont wanna get wet. Anyone with questions feel free to ask