DISCLAIMER:
You can use any leaf spring off any make/model car or truck if it meets the minimum requirements...
1. width, the closer to OEM spring width you are the better...
2. think about what you're trying to achieve, if your looking for more lift than anything, you want to seek out leafs with more ARC, not too much tho', remember, a little good steel goes along way...
3. If load rate increase without the lift is what your after, look for leafs with less ARC but maybe a little thicker & again, look for stock width..
The end result depends on the amount of time you invest seeking out THE best donors you can find, sometimes it takes me a whole weekend of looking to find the right ones....
It's not rocket science but if one thinks you just go & grab the first set you see, I can practically gaurantee you'll be dissappointed...
This is a long read,& about 75% is nonsense but the other 25% is gold with contributions from other members, the answers you seek are here... Thank You,
the management
Chris (csjumper2003) & myself
just got back from wrecking yard with a monster set of rear springs off a commercial grade Chevy S-10 flatbed, 3/4- possibly 1 ton rating, heres what they look like now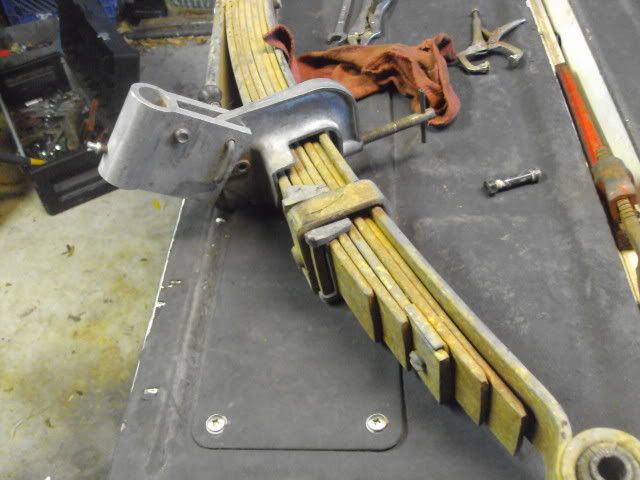 got these suckas' clamped up & ready to dissasemble for prep.