Short write-up for 1.5
Toytec
1.5 AAL for TSB install with brake line bracket mod and new long version 5100s.
Possibly a good supplement to Relentless Taco's excellent write-up:
http://www.tacomaworld.com/forum/sus...af-w-pics.html
..I used his as a guide, you should too if giving this project a go.
Before shot.. getting my tools together.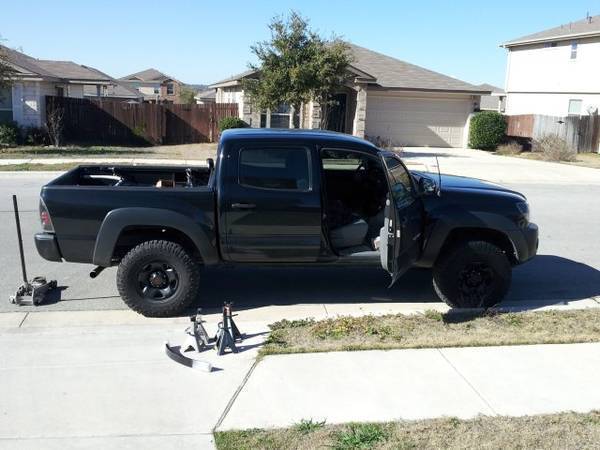 Before: Ground to fender flare driver side - just shy of 38"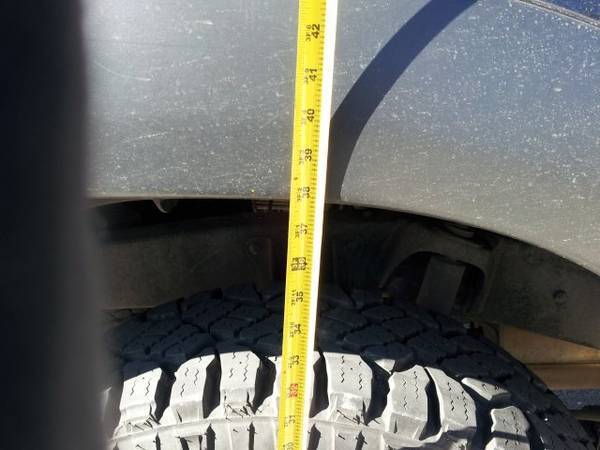 Before: Ground to fender flare passenger side - 38"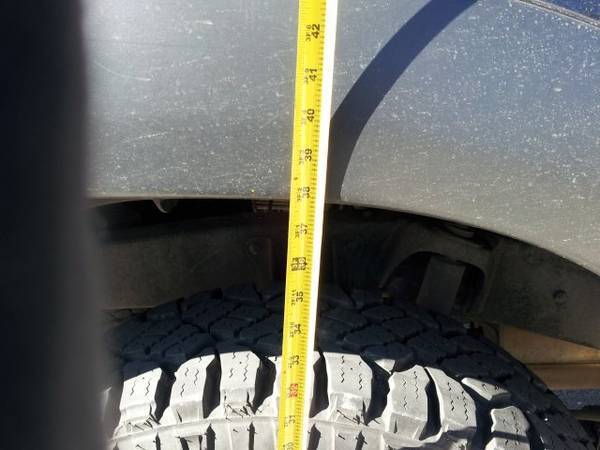 Had to get creative with lifting.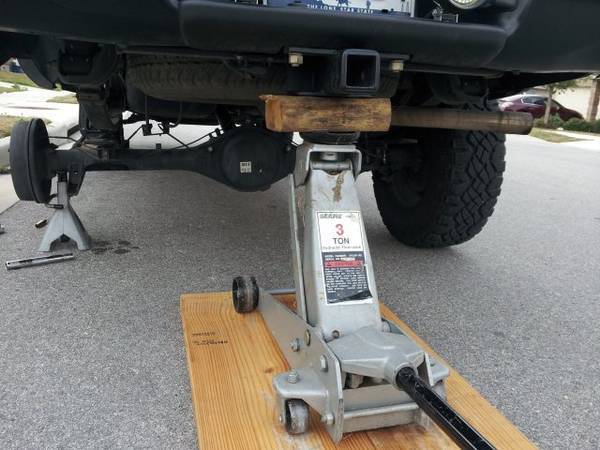 Leaf pack free. I found that vice-grips also work well for compressing the top leaves, in addition to c-clamps. I also experiemented with a ratchet strap to pull the top three leaves towards the chassis to allow for unough space to fit the new AAL, overload leaf and long-ass bolt that needs to go through all of them. Ratchet strap was the ticket for me. I couldnt get enough space without it.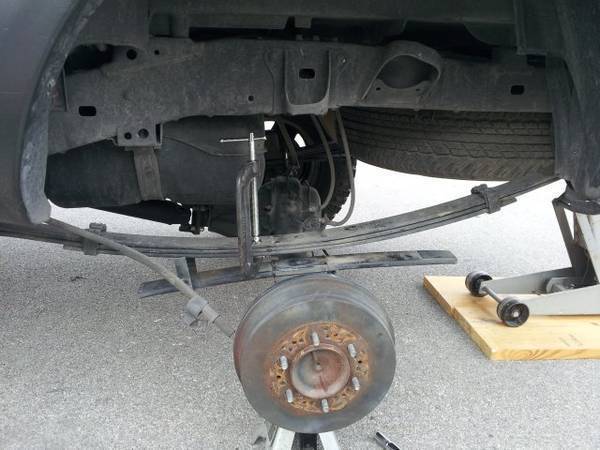 The AAL in and lined up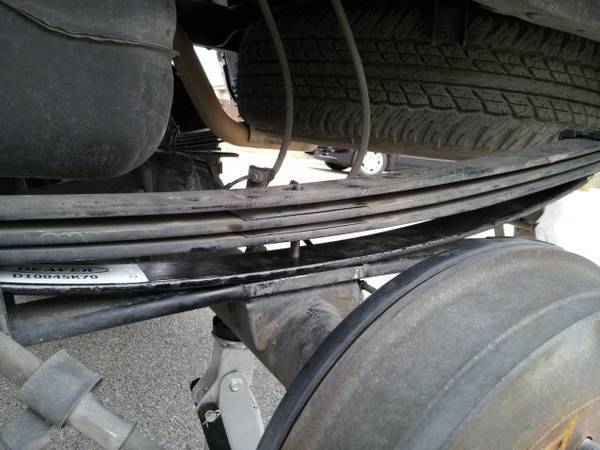 Secured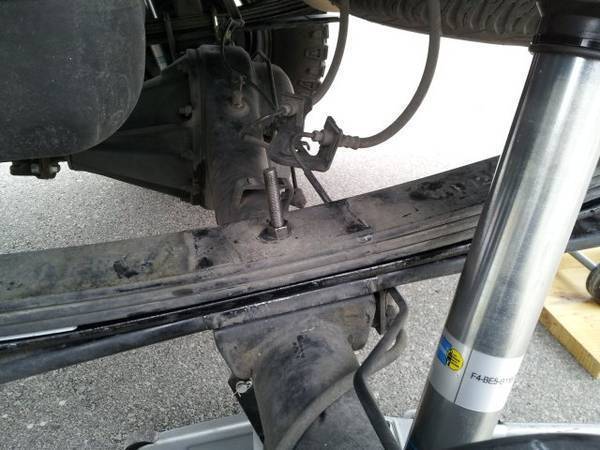 Sawzall to fit the factory bump stop back on... I still need to get taller bump stops to prevent shock bottoming. I'll be taking it easy until then.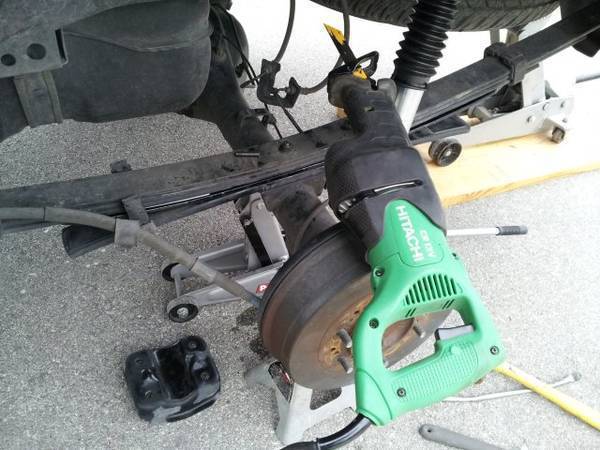 Plenty of threads to spare re-using the stock U-bolts.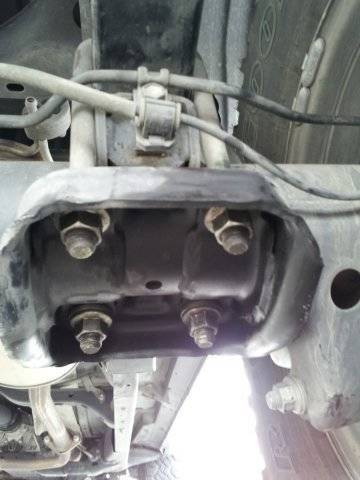 Stacked some old shock bushings and used longer bolt to bring the brake line bracket up a couple inches.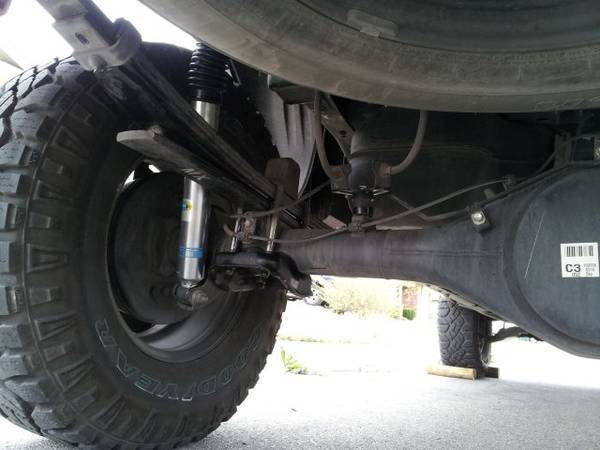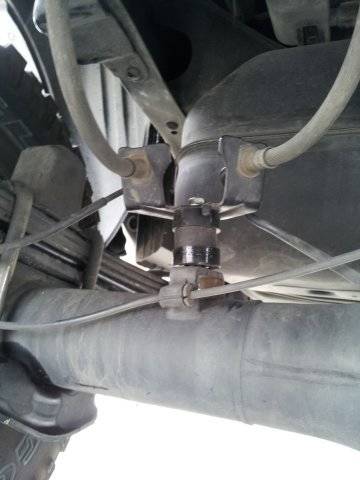 After: Ground to fender flare driver side 40"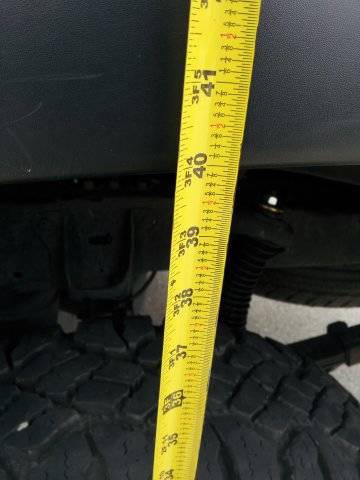 After: Ground to fender flare passenger 40 1/4"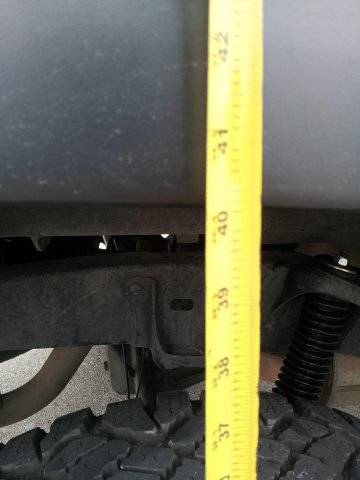 Done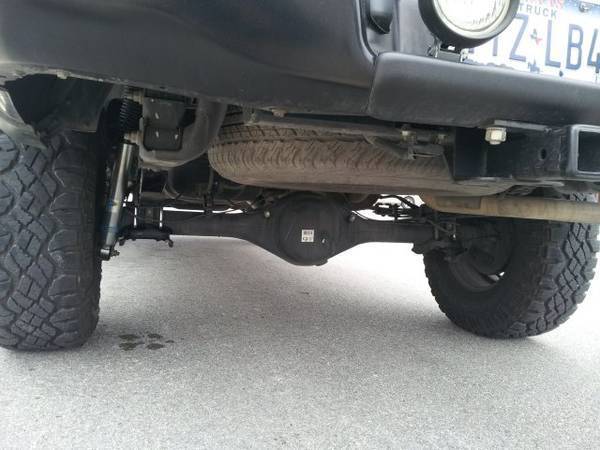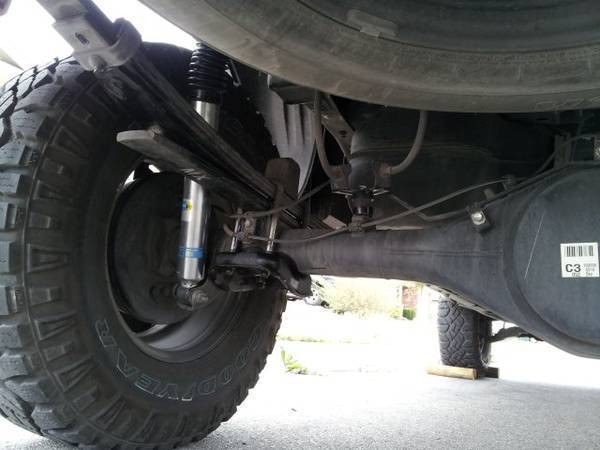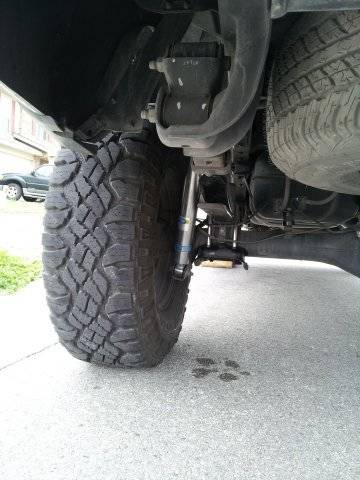 I got rake. Next weekend is 5100's and 885s with dvr trim packer for the front to replace the 1" daystar spaces and TRD Billys I installed long time ago.