OK finally getting around to a write up. My AP 3" springs had been shot for a while so my truck was started to get a bro lean going on so it was time for some springs.
Plenty of info on 63" springs here:
http://www.pirate4x4.com/forum/showthread.php?t=20665
Only problem is that no one has put these under a late model Tacoma (05+) yet...until now
Before Pic (3" AP spring + 1" XJ Shackles + ATO shackle flip):
First removed old ATO shackle flip (SOLD already so please don't ask):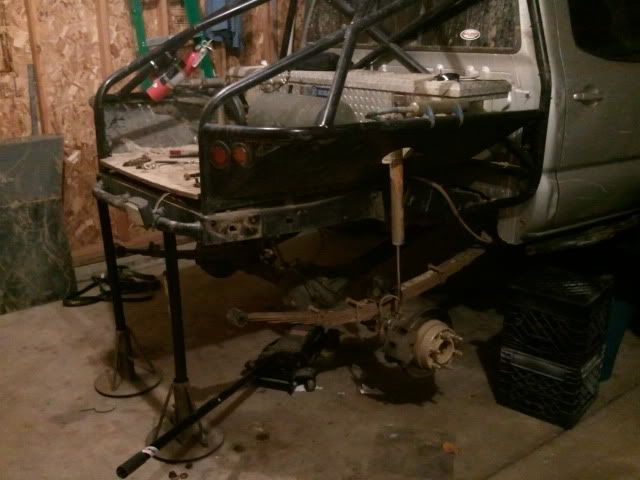 Welded up my new brackets (Spring Hangers are Ballistic, Shackle Hangers are RuffStuff):
Made Axle relocation plates to weld on perches to work with my RuffStuff U-bolt plates:
If you have a late model taco you know the frame tapers back quite a bit so an outrigger was needed to land the shackle hanger on: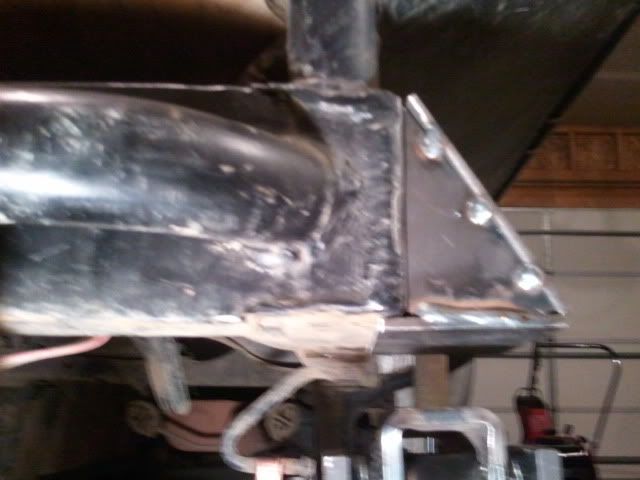 Heres where I stopped the pics for some reason... measured the new springs eye to eye and compared with my old springs. I determined I need to move the front hanger 4.75" forward to leave the axle in the same spot.
[Actually its more like 5.25" to stay stock location but I wanted a shorter wheelbase so I am happy]
To do this I made some pieces of 1" barstock with holes 4.75" apart. I whittled what I needed away of my stock spring hanger so I could swing these pieces of barstock forward to locate the new front hanger. Located the both front hanger this way. Positioned the springs and bolted up the ubolts. Front hangers are damn near frenched into the frame since they landed right where the frame angles upward.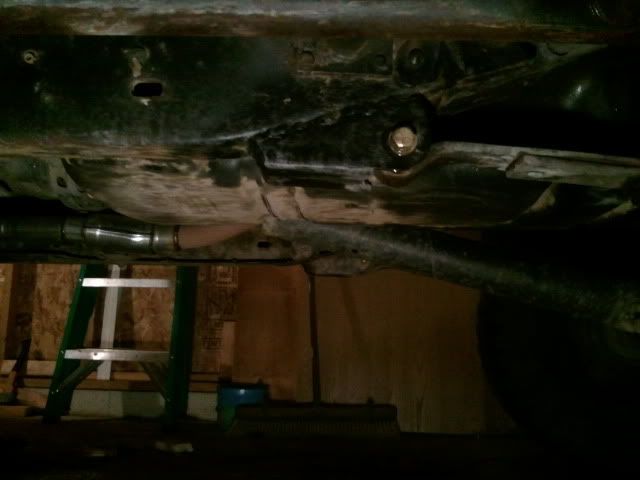 Made some shackle from 3/8" x 2" barstock (6" c/c) and mocked up the shackle hanger.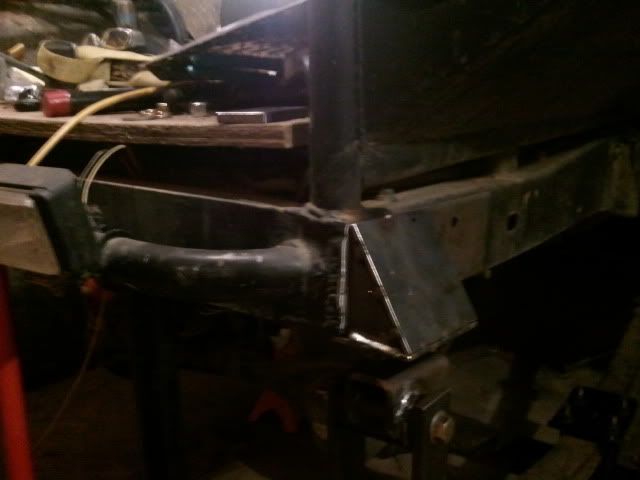 Once I determined its position I tacked it in place and cycled the suspension. Everything seemed great so I welded everything up.
Shackle angle at ride height: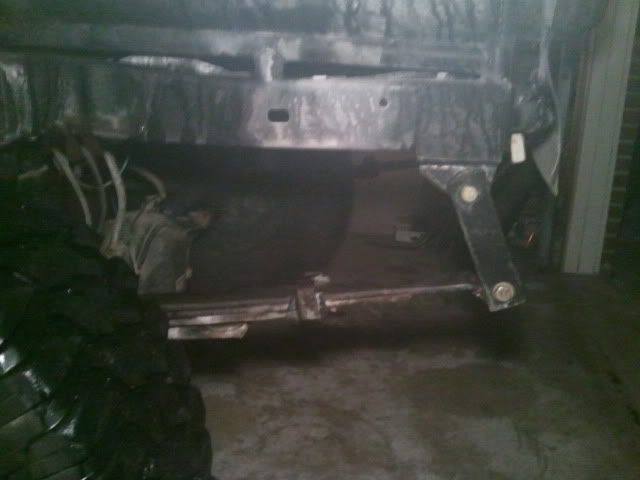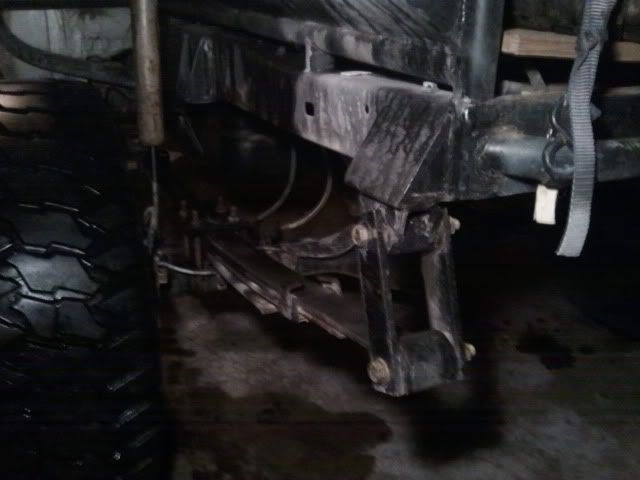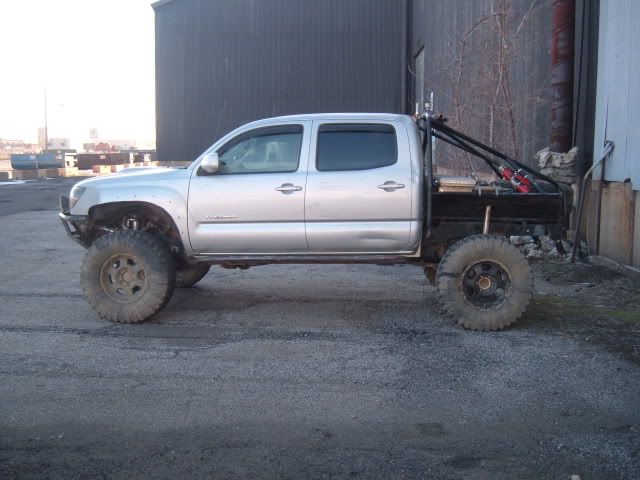 I know I have no bumpstops, that is why I left the OL leaf in for now. It will be coming out and traction bar added along with airbumps.
Spring Review:
Very happy with the end result. This spring rate seems perfect for the weight of my truck. They ride so smooth bc of the long spring, but I havent noticed the addittional length hanging up yet or dragging on an obstacle. Axle wrap is extremely low (OL still in) and no traction bar is required. Easily cycles the 14" of travel my rear shocks allow.
Feel free to ask questions if you need measurements/etc.