I had the front end of my truck up on a floor jack last weekend and put the front end at full droop to take a look at everything. While looking at the driver's side, I noticed that my boot just below the control arm was actually pushed up against my spring. Upon further review, other parts are rubbing as well.
Setup (on for over 1 full year):
OME 885 coils
5100's set at .85
1/4" top plate spacer on driver's side (for taco lean)
Light Racing UCA's
Sway bar - on
Here are the pics side by side. Notice that nothing touches at full droop (although some close calls) on the passenger side:
Passenger - top boot by UCA (clear of coil)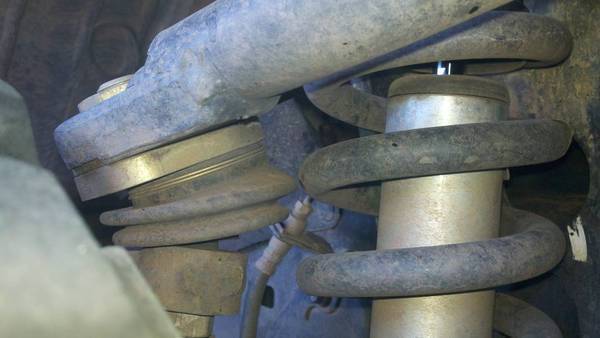 Driver - top boot by UCA (pushed up against coil)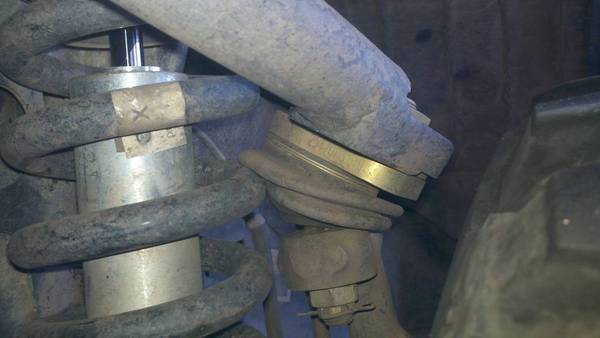 Passenger - sway bar (CV boot clear of sway bar)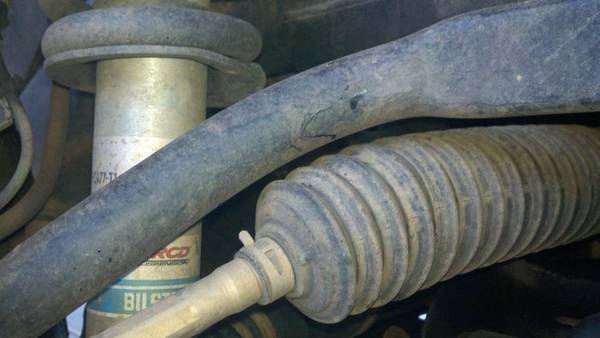 Driver - sway bar (CV boot pushed against sway bar)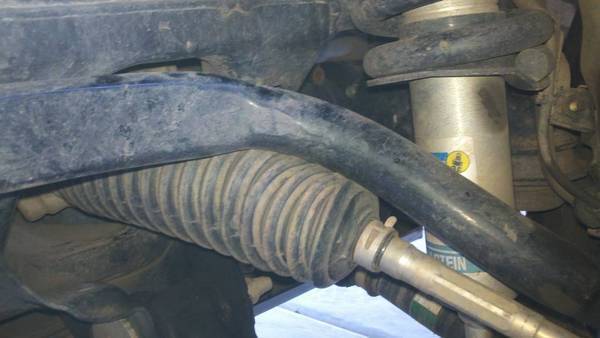 Passenger - CV boot (boot just clear of shock mount)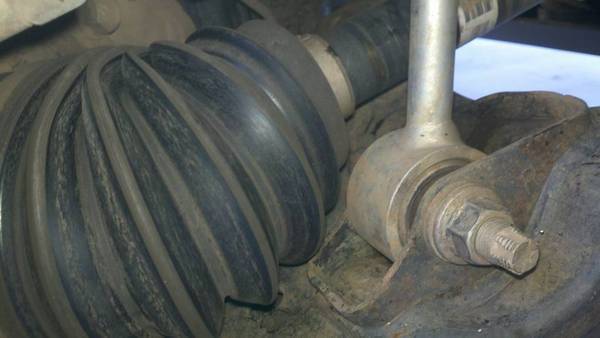 Driver - CV boot (boot just touches bottom shock mount)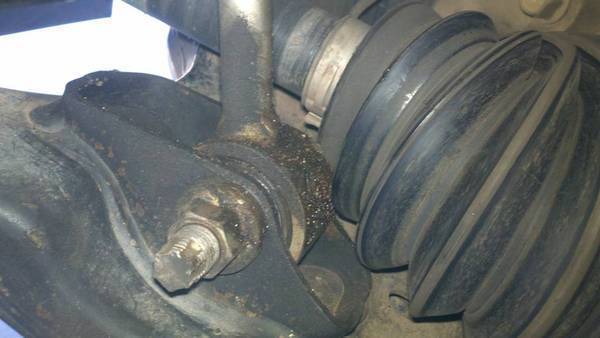 So, my question is... is it possible that only the 1/4" top plate spacer on the driver's side is causing such an off-balance positioning at full droop? When I lower the truck back down and have it sit level, everything clears and is fine. Boots are all intact, as I'm obviously not at full droop very often (and if so, it's very quick).
Any thoughts here as to why there's such a huge difference? I double checked that both shocks are still at .85 and that one didn't slip, but they are set fine. I noticed nothing bent at all on either side.