I bought my 08 DC TRD OR a little over a year ago. It was my first actual truck and though I've driven 4x4 suv's in the past, I didn't know much about lifts. I just knew it had a 3" lift on it. I drive 60+ miles a day and the vibrations and overall rough ride left something to be desired. After discovering TW and researching lifts, I decide to go with the 5100s @ .85 & Eibachs with top spacer (1/2" DS, 1/4" PS). I also added a carrier bearing drop. I also changed out my bald Mickey Thompsons for Nitto Terra Grapplers (still a fan of "Letters Out").
Before: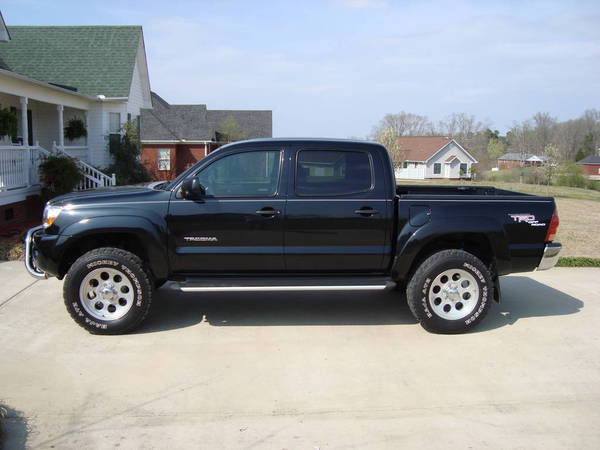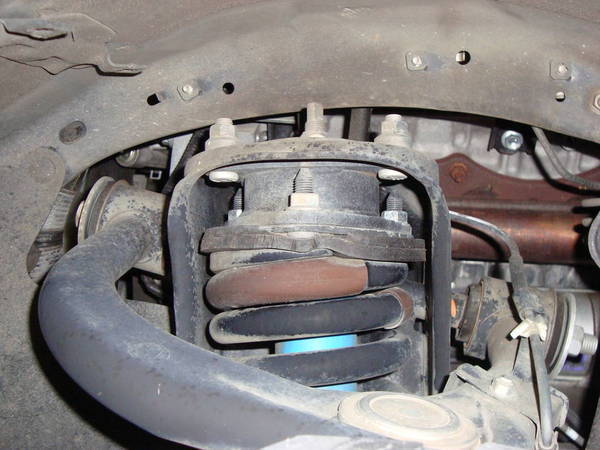 After: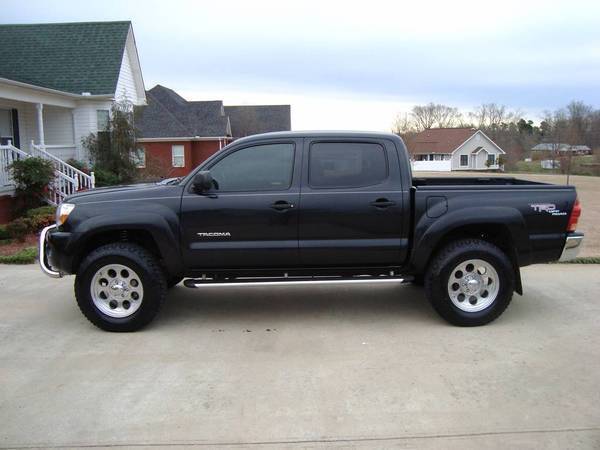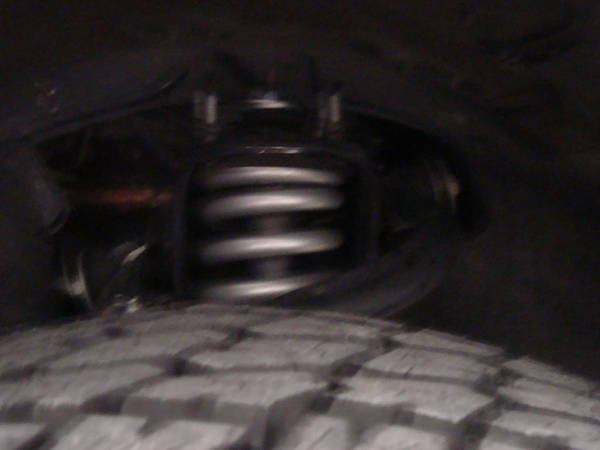 Measurements
Before
Front - 22 3/4" DS, 23" PS
Rear - 23" both sides (1/2" block)
After
Front - 22 3/4" both sides
Rear - same
For anyone considering a spacer lift, I would tell you not to do it. My truck rides like a new truck and I couldn't be happier. The vibrations are totally gone. Some of it was the fact that I probably needed an alignment and my tires needed to be rotated, but not all of it. My truck handles the road so much better and small bumps no longer shake me all over the road.