I've read a couple of different threads discussing this, but I wanted to get an opinion for my set up.
I've had the OME N182 Nitros and the non-TSB AAL in the rear for about 5 years now. Off roading, I'm doing fine with them, but I want a better leaf pack for when I tow my TT. I limit what I put in the bed only because I don't want to overload the rear springs. I only really tow in the summer months when I go camping, but I'll go on 4-5 trips per summer. The rest of the year, I don't really have any weight back there, except for my AP rear bumper (~140 lbs, but attached to the frame, so idk how much weight it really adds), my Hi-Lift (~30 lbs), and my bestop (~65 lbs). btw, I got the rear bumper and bestop after this past summer, so I don't know what my truck looks like towing the TT AND having the extra weight of the bumper and bestop.
If I go with the AP standard leafs, will that be any upgrade to my rear suspension for my towing during summer months? If I go with the Dakars or AP expos, will my rear suspension suck the rest of the year without the weight of a shell or toolbox?
When I have just our bikes in the bed + the TT hitched (~2800 lbs wet, so ~280 lbs tongue weight) it sags a bit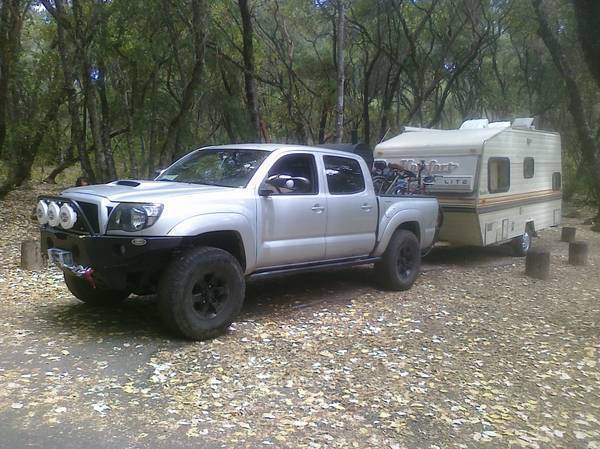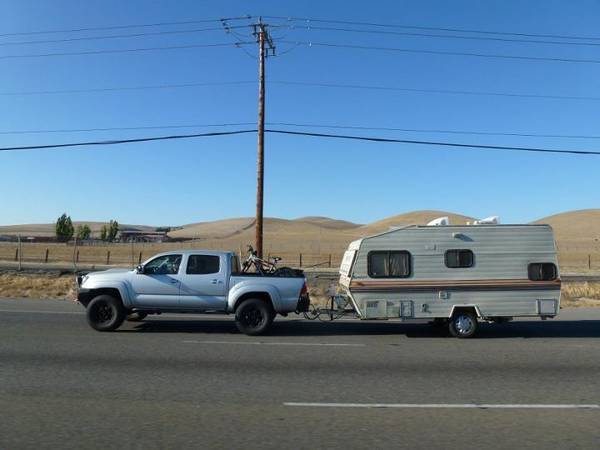 OR...
Should I just invest in a weight distribution hitch set up?
TIA