Well I can't seem to find a how to on this and have a couple of questions so if anybody has some info please chime in!
I need to replace the current coils on some Fox 2.5's I bought used. I put them on and the coil rate was waaay to high. So stiff that they added another 1.5" of lift on top of the 2.75" I already had with my OME 885 coils.
I've done coil replacement and adjusting on my 5100's but I'm wondering how to do these.
I was thinking
1st) Let the nitrogen out of the resi's
2nd) Remove resi hose
3rd) Remove adjustment collars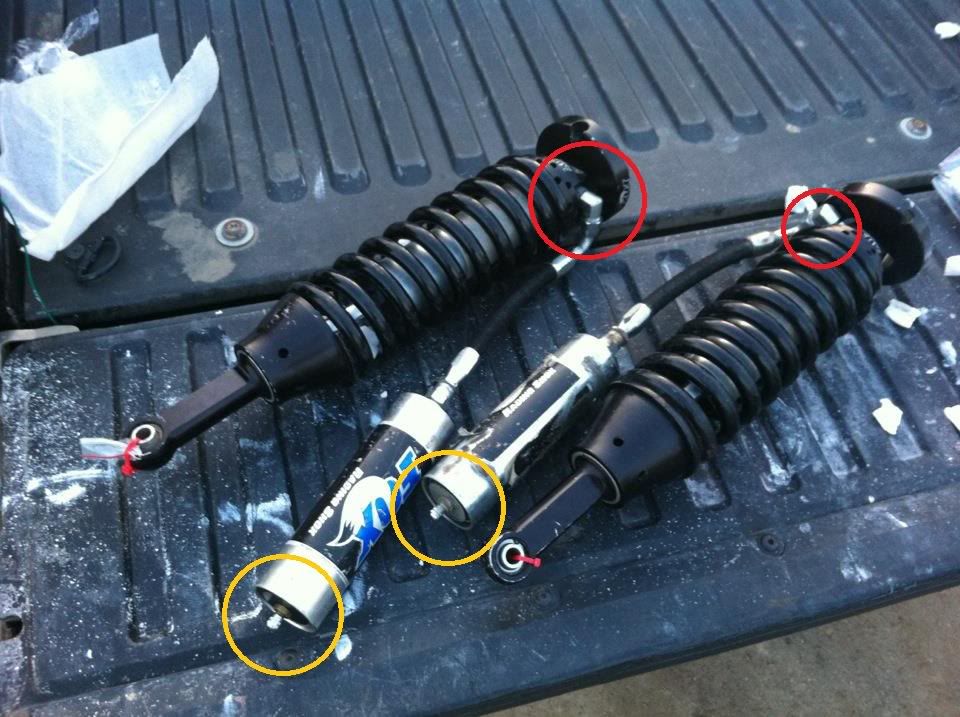 Is that all there is to it? Besides trying not to lose any oil and having to recharge them to specified psi?
Thanks for the help guys.
edit: Yes I will have to remove the top plates first.