We started at noon today... ( Chris - paP & I)
Here are all the components:
Front 5100's with stock coils set at 2.25
New rear 5100's,
All-Pro
U-bolt flip, Timbren Bump Stops, A Stock 3-leaf pack with Wheeler's 1.5" Progressive 3 Leaf AAL.
Before we started: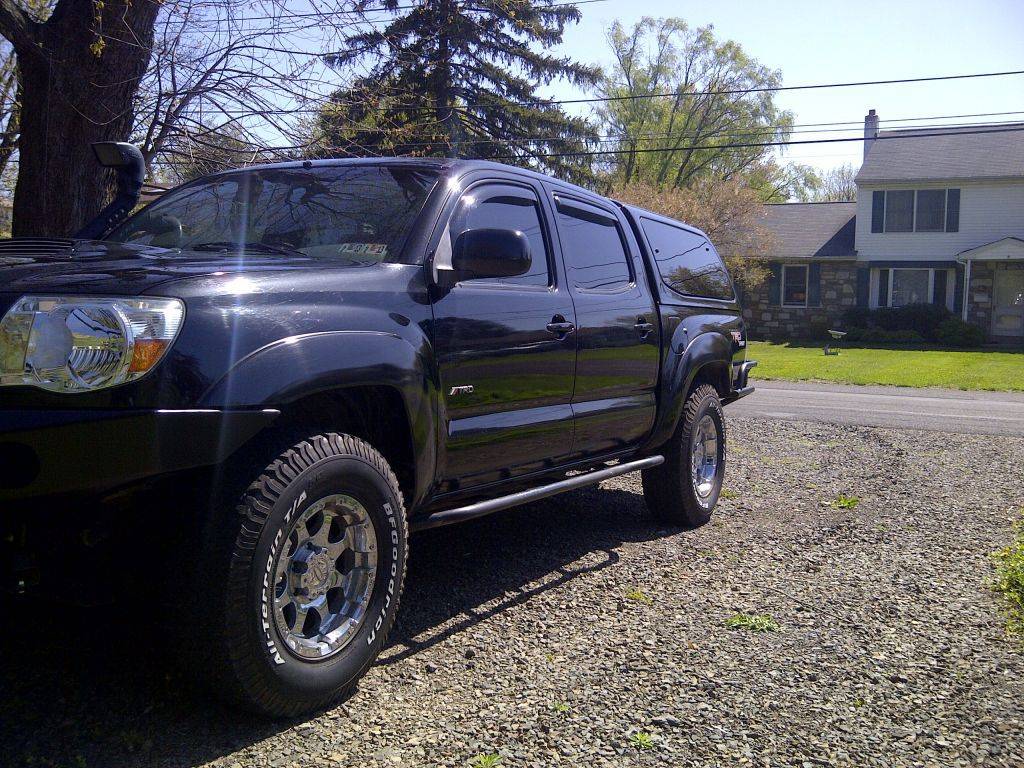 Caught Chris wrenching...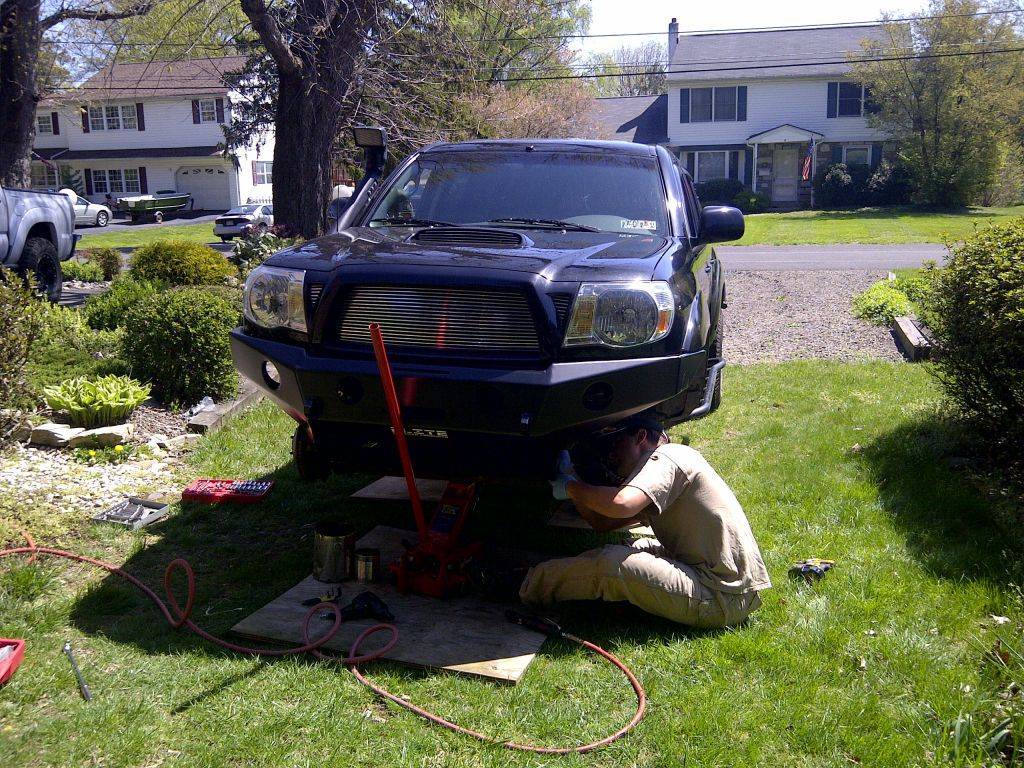 5100 in.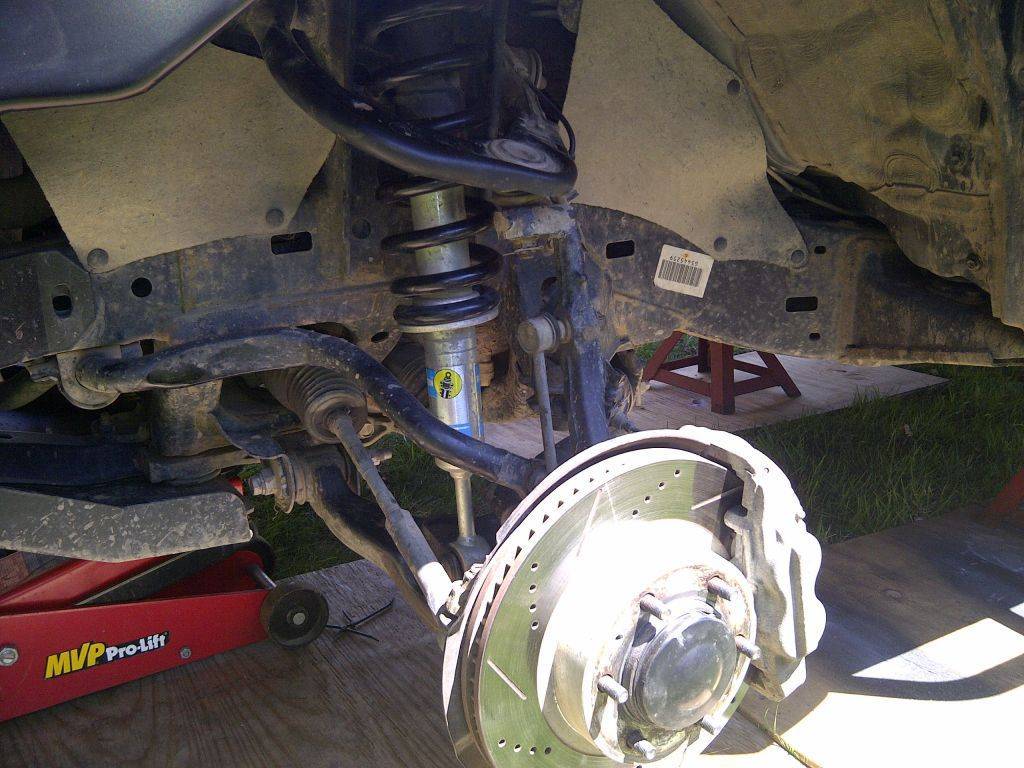 Obvious Bro lean is obvious...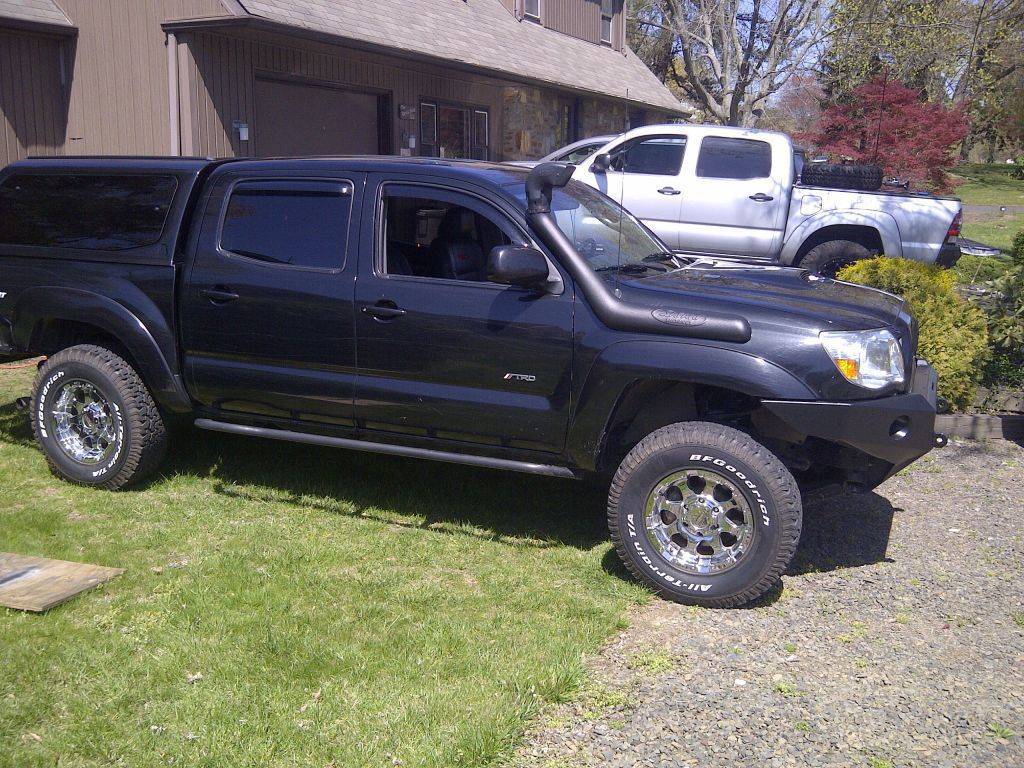 Dissecting the rear - this was much easier since I just hacked off better than 8" of bedside a few weeks ago.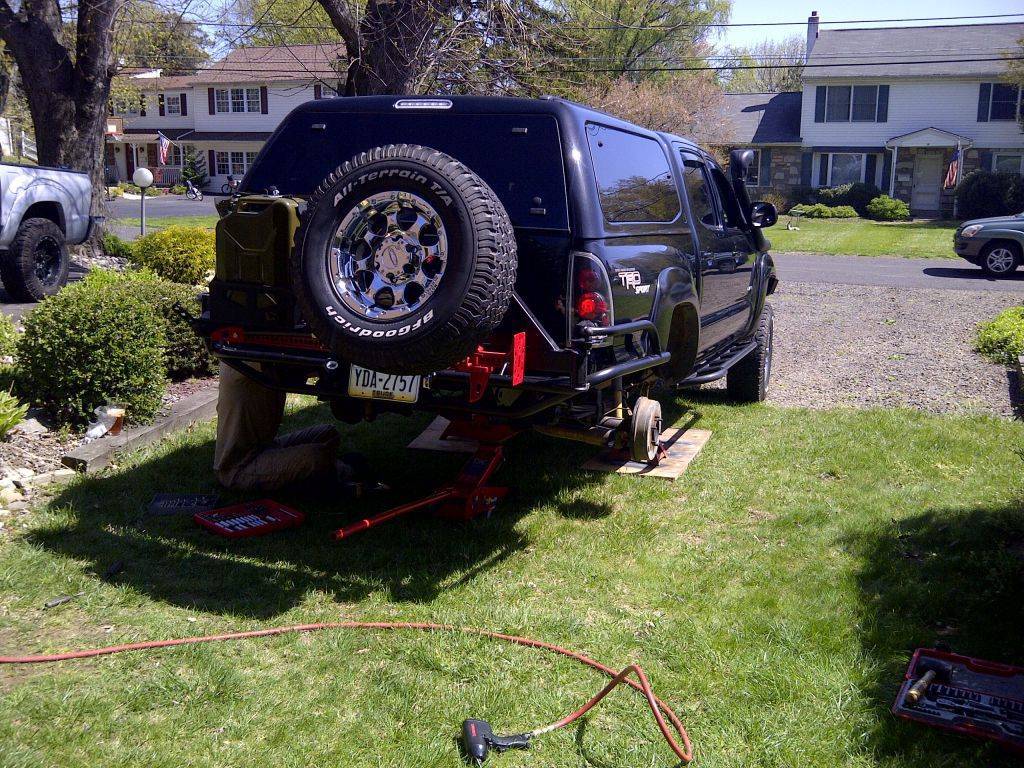 After.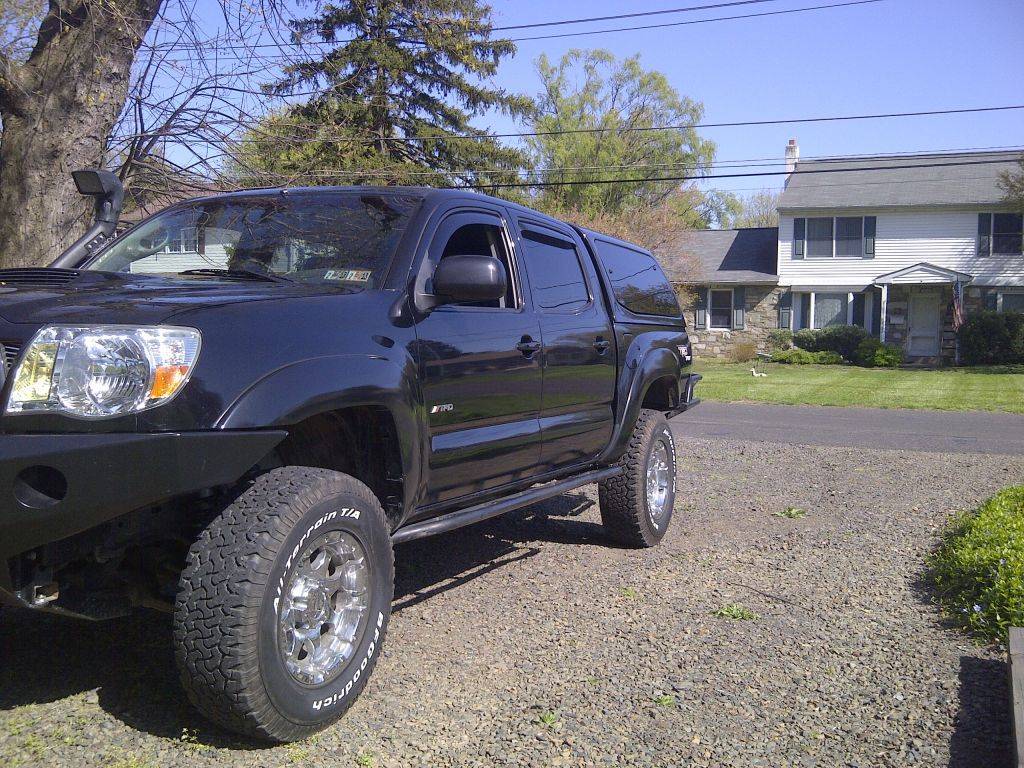 And a shot form the back to show off the CBI.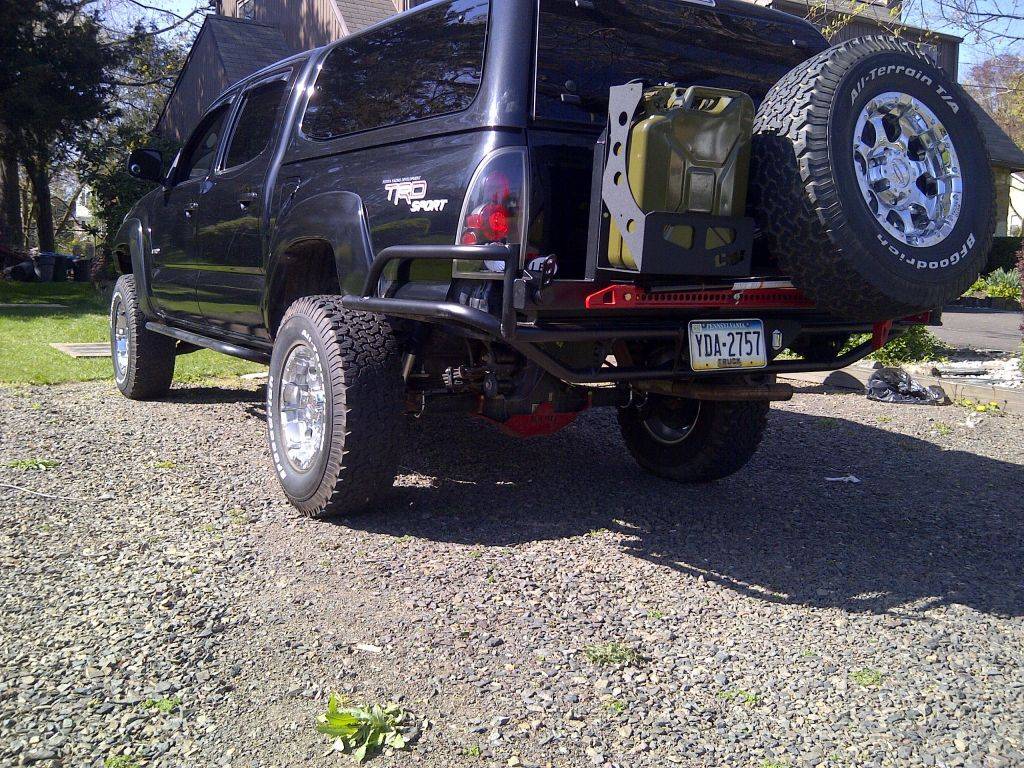 There is no way I could have done this without Chris's help!
All in all we did the whole thing in three and a half hours.
The only thing left to do is the CV Boot mod which I'll get done on Monday after work.
Thank you Chris!