I was down in San Diego Wednesday and figure I would pay a visit to
Downsouth Motorsports
. Got around to talking with Marco about my rear suspension feeling like $hit. I was running TSB w/ Wheelers 1.5" AAL and stock TRD shocks. He recommended the extended travel 5100's because most likely my shock was topping out here and there.
Got around to installing it today and damn these things are long
. The line on the OEM shocks are where the dust boot was sitting when installed on the truck. So I had about 2" of down travel.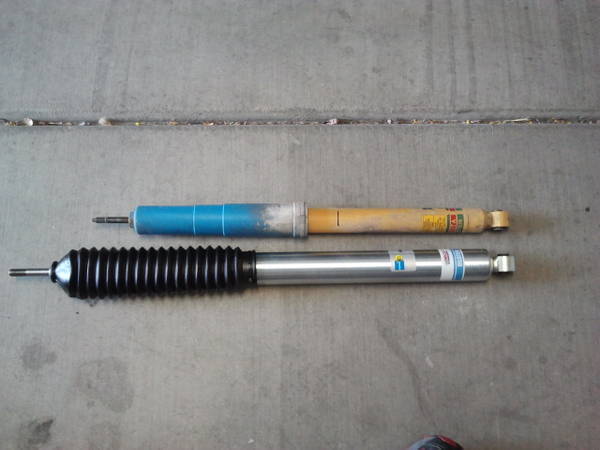 In the pic below you can see where each shock tube actually ends and the the difference between them.
Actual installation wasn't to bad. I ended up using the OEM jack out of my Matrix to help get the shock into place. I didn't have enough to muscle it up.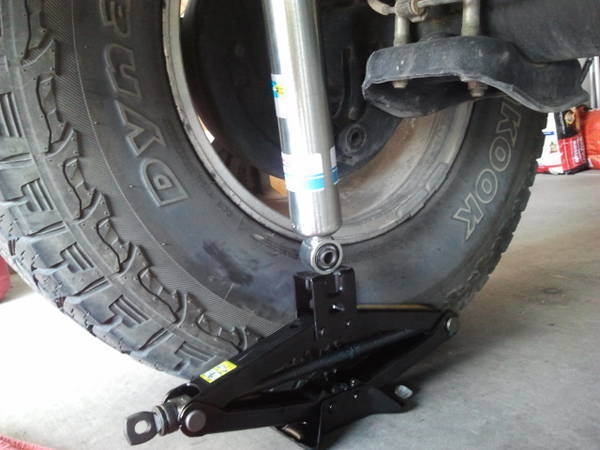 Once installed I took some measurements to see how much up travel I will have and if I will need to extend my bump stops. Looks like I have 4.5" of up travel. And my bumpstop are 4.75" away from the frame. I will most likely end up welding a .5" plate to the frame to keep the shock from bottoming out.
Next is to figure out what kind of modifications need to be made for the down travel. Some folks say that the brake line brackets need to be bent. What about the differential electrical wires? Are they long enough.
Is it better to have more down travel vs. up travel?
Thanks again to Marco at DSM for showing me the differences in the two 5100's.