Can someone help me out a bit? I'm going to install my 2" AAL to the TSB spring pack, but have a couple of questions...
1. It looks like, once the AAL is compressed, it's gonna be too long, unless it goes inside the brackets (indicated by the red letter A). Is it supposed to go inside that bracket or is it supposed to stop before them? BTW, it doesn't matter which way I turn the AAL - it still looks like it will hit that bracket.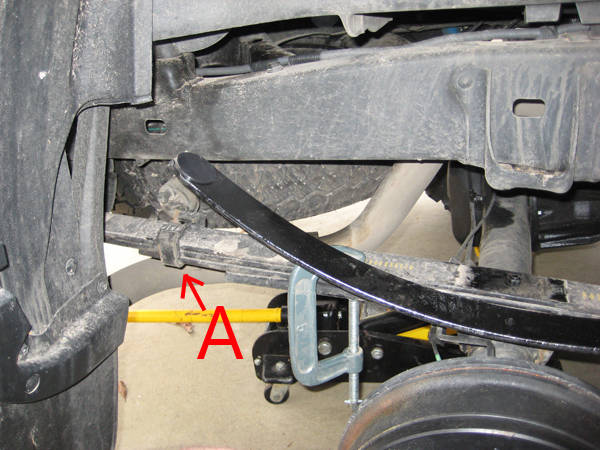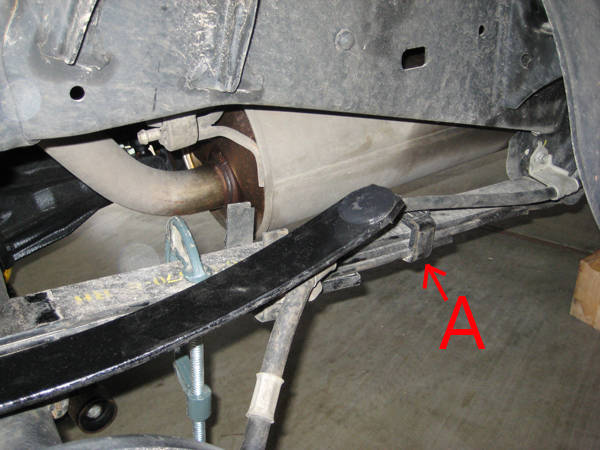 2. Will the AAL go in the spot indicated by the red line pointed to by the red letter B?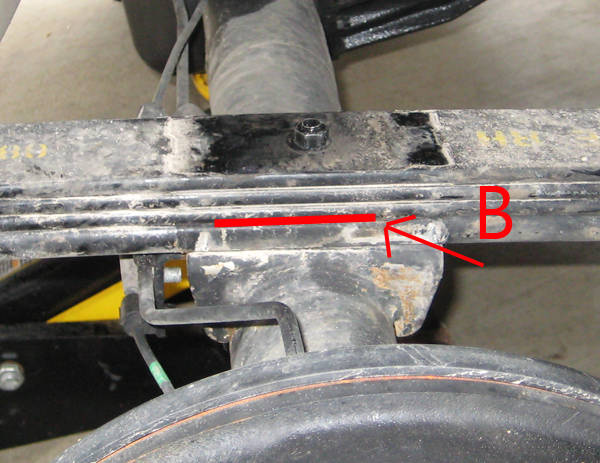 3. Chris4x4 mentioned once that if it's too long, I can just cut the end of the AAL off with an angle grinder. Does it matter if I lose the little rubber spacer at the end if I have to cut it off?
Thanks! And Merry Christmas!!