Quick question, And I don't see why I'd have any problems getting it aligned BUT...
Right now I currently have Dr/
ICON
coilovers (maxed out pretty much) and
Camburg
UCA's. The plan is to add the spindles and take the coilovers down to NO preload.
Question is: Will I have any issues aligning the front end at all?
Thanks!
Shane
EDIT: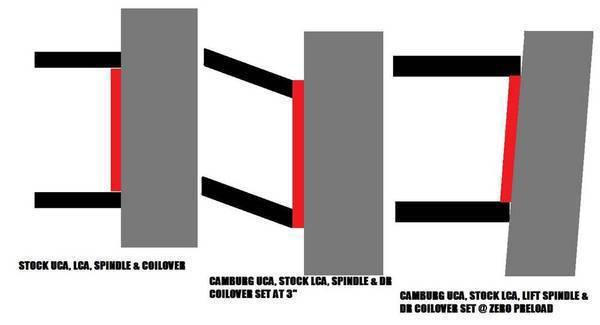 in post #15
"He explained that because the Camburg UCAs are longer, the're designed to compensate for the "droop" that's created when you use coilovers to lift the truck. So when I add the spindles and "lower" the coilovers back to ZERO PRELOAD (stock height), i'll end up with positive camber due to the longer UCAs sitting level instead of pointing downward.
Does that make sense? it does since he went over it again with me LOL So guess now the only way to get what i'm looking for (4" of lift and good alignment) is to go back to stock UCAs or stock length UCAs then install the Spindles... "