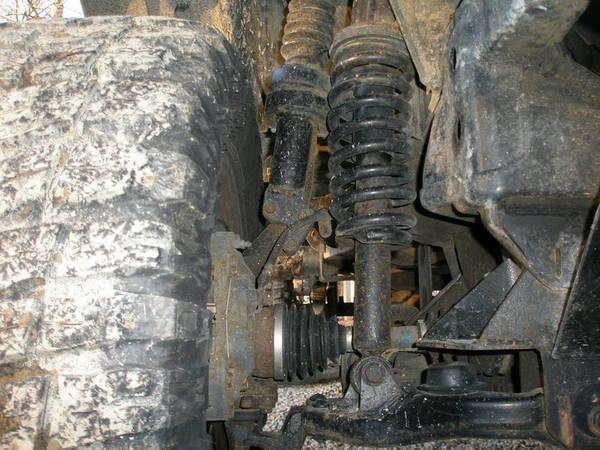 ok guys i recently had my taco at Burke Springs.... which is a local suspension shop... i had new springs put on the back to lower my truck because my back bumper was 39" from the ground and i was getting pulled over left and right.....
i was told that my front struts or whatever were worn out which would explain the deep creaking noise from the front when the suspension moves...that and it only moves if its forced.... if i put my weight on my brushguard the front sinks and stays... if i pull up on the brushguard the suspension goes up and stays.... anyhow i asked them for an estimate and they said he had never seen anything like the suspension and that they couldnt get the parts and wouldnt even know where to look....
i got the same story from the manager at the local
autozone
who happens to be a yoda owner...
the suspension appears to have no form of identification, as i have looked it up and down. no brandname or numbers of anysort.
also it appears that a crossmember on the frame has been hacked of and this one bolted on.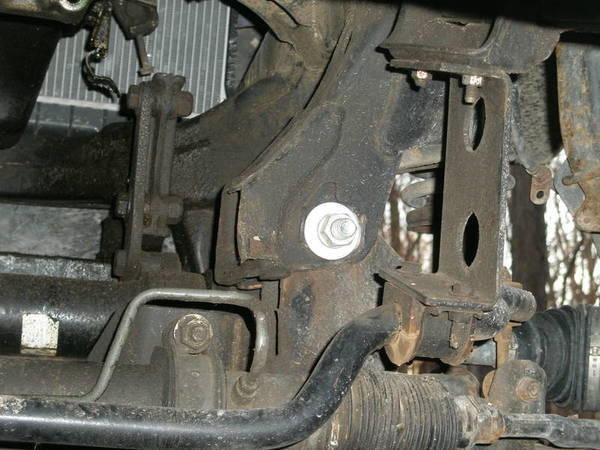 i know its hard to see and dagnose problems from a pic but if anyone can tell me anything about this suspension and if it can be fixed.
if it cant be fixed i will replace all of it but i need to know what i can do since none of it is stock.
if anyone knows anything or has any advice id appreciate it alot
thanks
-rogers aka darkturtleninja