Hey fellas, lots of reading here before I went for lifting my new 2012. Thanks for the direction and feedback and thanks to Wheelers.
I went with the 5100's all the way around and a 3 lief pack for the rear along with BFG KM2's 255/85/16s.
The front 5100's were set at 2.5" I went back and forth for 3 days trying to decide 1.75 or 2.5. Wheelers assured me that 2.5 would be right with the newer Tacomas. I think they are right.
So far, the ride is GREAT. No vibs and no issues, so far....
It now feels like I'm driving a truck the way I like.
The truck is level with just a slight rake to it. That could settle in time but not enough to matter.
My 6 speed LOVES the new tire height and seems to be a great match up for the gear ratios. He, this truck is a boy,
rides easy and smooth.
Looks like the only issue is the front tire front fender will have to be removed. Looks like it will rip off the first time I give this truck its first test.
For those contemplating going to a taller tires and some lifting this may be of benefit.
GLAD I went this route!
BAMF sliders are on order and will be the next add on.
Anyways, the input here was appreciated, you are all costing me lots of money here. I hate you as well.
Before and after pics, fwiw.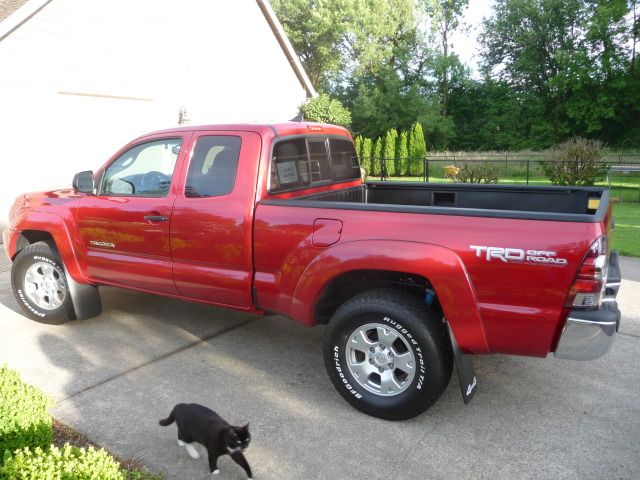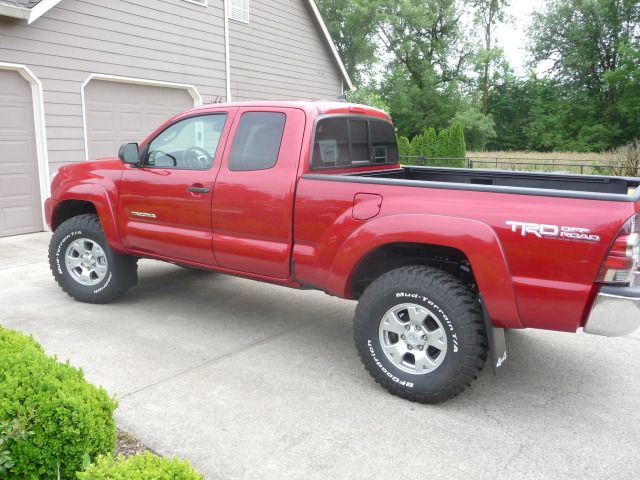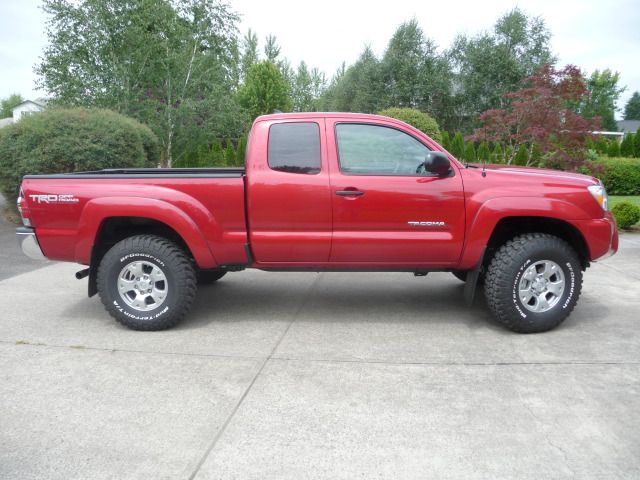 REAR TIRE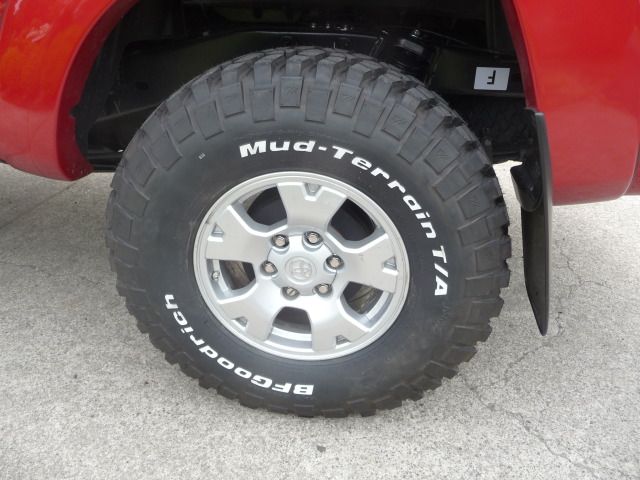 FRONT TIRE