So I installed my lift and new wheels and tires this week. 5100's at .85, eibachs, AAL. We forgot the DC top plate spacers putting everything back together and didnt want to tear it back apart that night to put them on, and I think it sits pretty level now with the shell on back. I am rubbing bad with normal street driving on my cab mounts. This is before my alignment so I have a few questions.
1. Will the top plate spacers help with rubbing?
2. Can my caster be set above 3 or so and help with rubbing
I have 285/75/16 BFG AT KO's on 7089's with 4.5 BS. I'm not too worried to do the cab mount chop, I'd just rather try to fix the problem another way since I've heard we shouldnt rub like this unless offroad.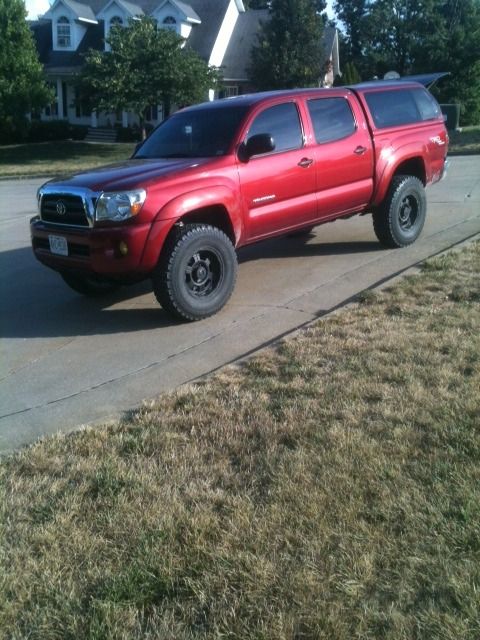 I can get better pics of the rubbing, truck on level ground. Just wondering if anyone has run into this problem/ knows a good directon to point me. Thanks!