I finally got in my new Bilstein 5100's front and rear and Total Chaos UCA's. This set up looks and runs great! Before I was running 2.5" spacers and the ride was terrrible!!
I highly reccommend this upgrade to anyone who is running the spacers, It only costed $280 for front and rear billies and the ride is so much smoother. Plus the spacers really put some wear and tear on my stock UCA's good thing I upgraded to the TC UCA's.
I couldn't have done it without Chris4x4 he is rediculously talented at he does and will work for food. lol. He likes Papa Johns Pizza and Pepsi FYI.
Chris4x4 hard at work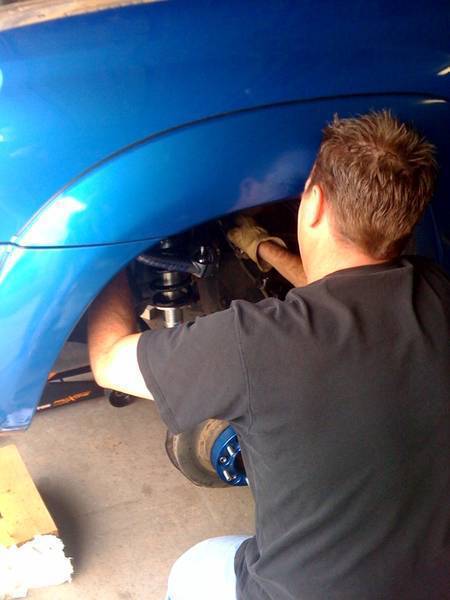 Completed product