I just got my truck 2 days ago, ordered the struts on friday and they came in 2 days early so after work I went to town! Im really happy with the result and I did get a full 2.5" out of the Billies. Still gotta install an AAL in the rear. One of my co-workers gave me a set of leaf spring out of a Ranger so I'm going to try a ranger spring and see how that works out for me. I'll post a pick, when its dun.
Every body likes pictures so here you go...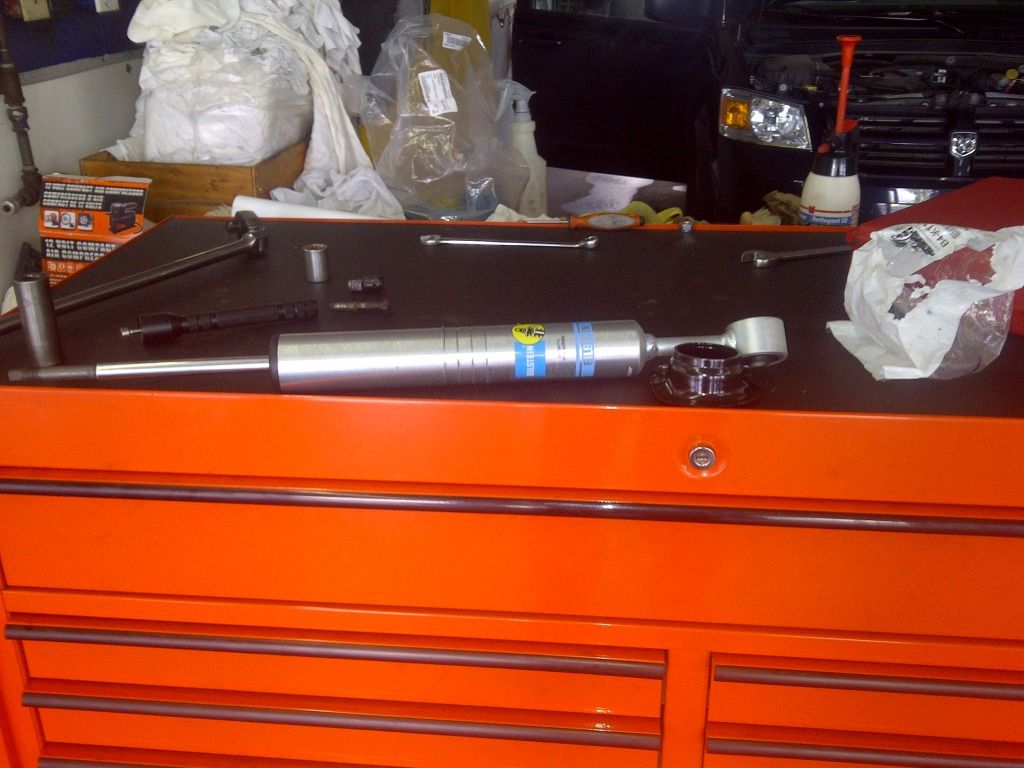 They sure are purdy!
As you can see here I marked the eccentric. Do this before you remove the 2 lower control arms bolts that secure it to the spindle. You do this so that when you get it back together you can line up the marks and when you drive to the shop for alignment your steering wheel will be half ass straight.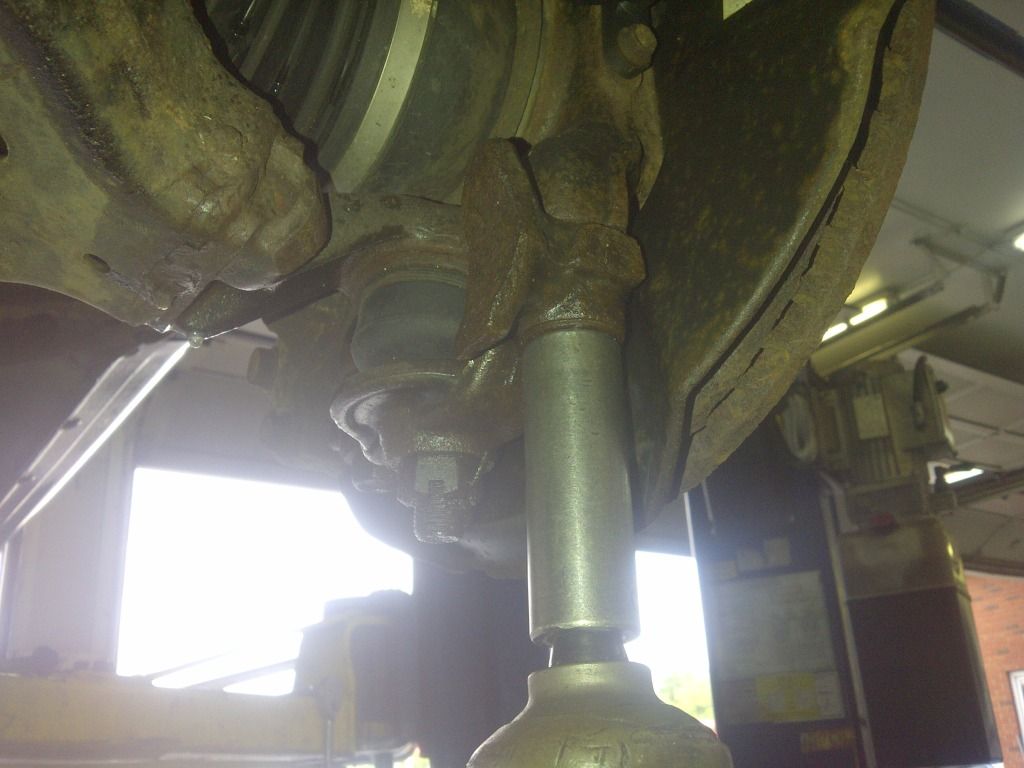 Removing thebolts that secure to the LCA to the spindle
Remove the strut bolt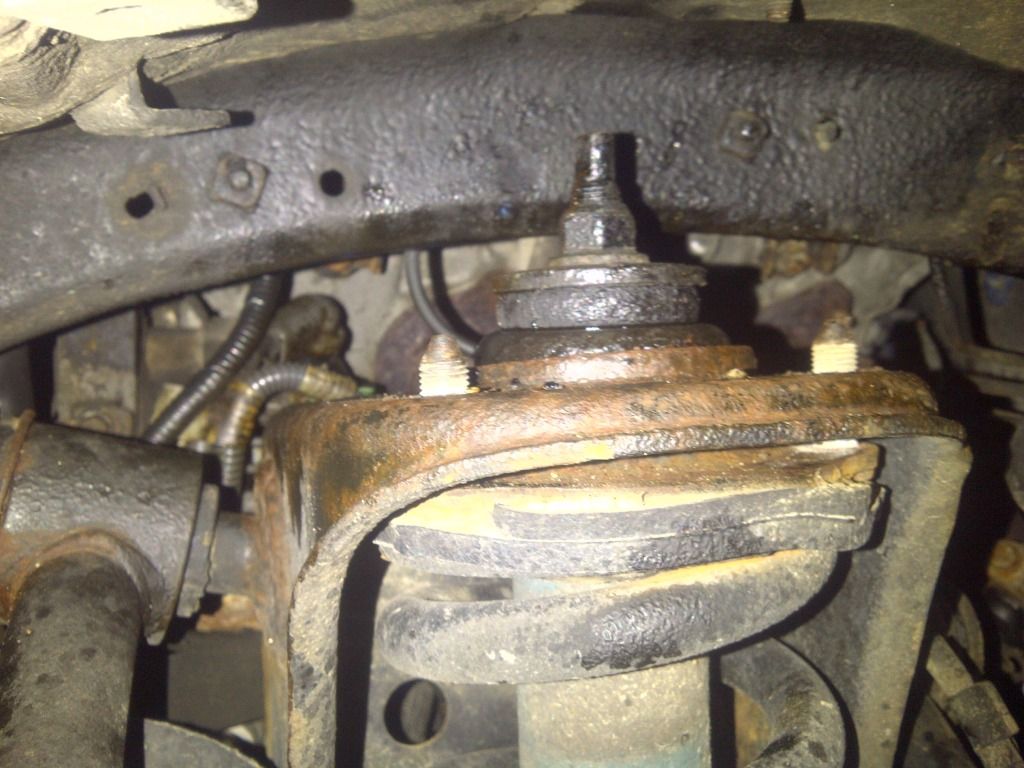 Remove the upper strut mount nuts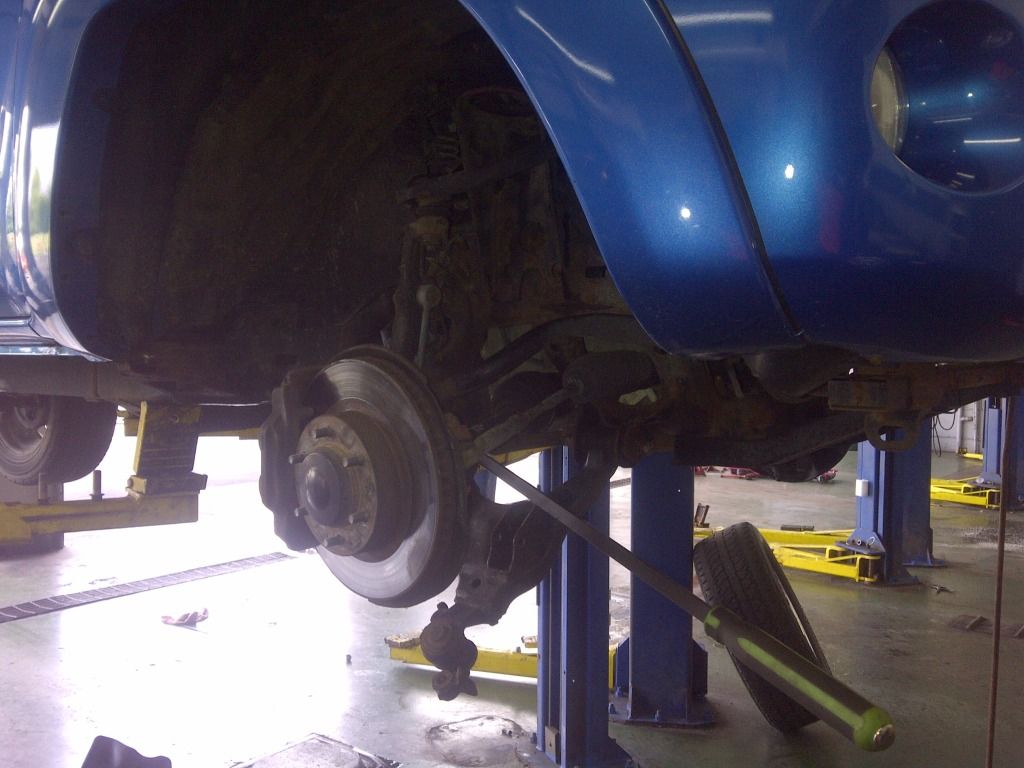 Pry the control arm down if she is a little sticky and then pull out the strut assembly.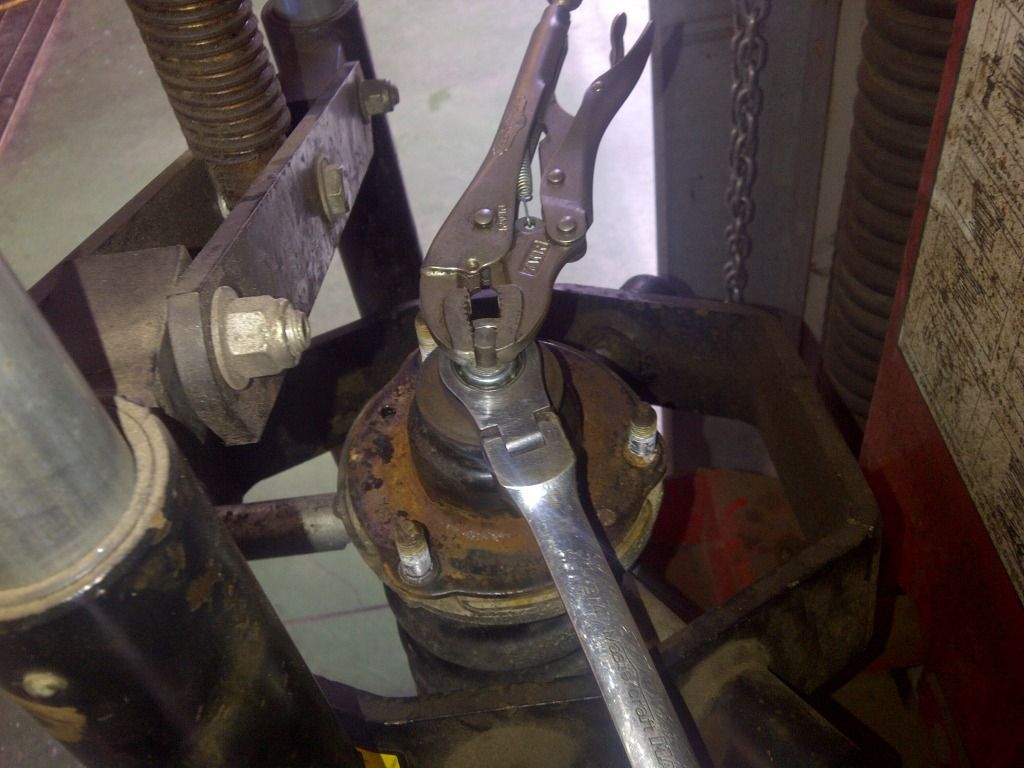 Tighten up the new nut on your new strut like I did here.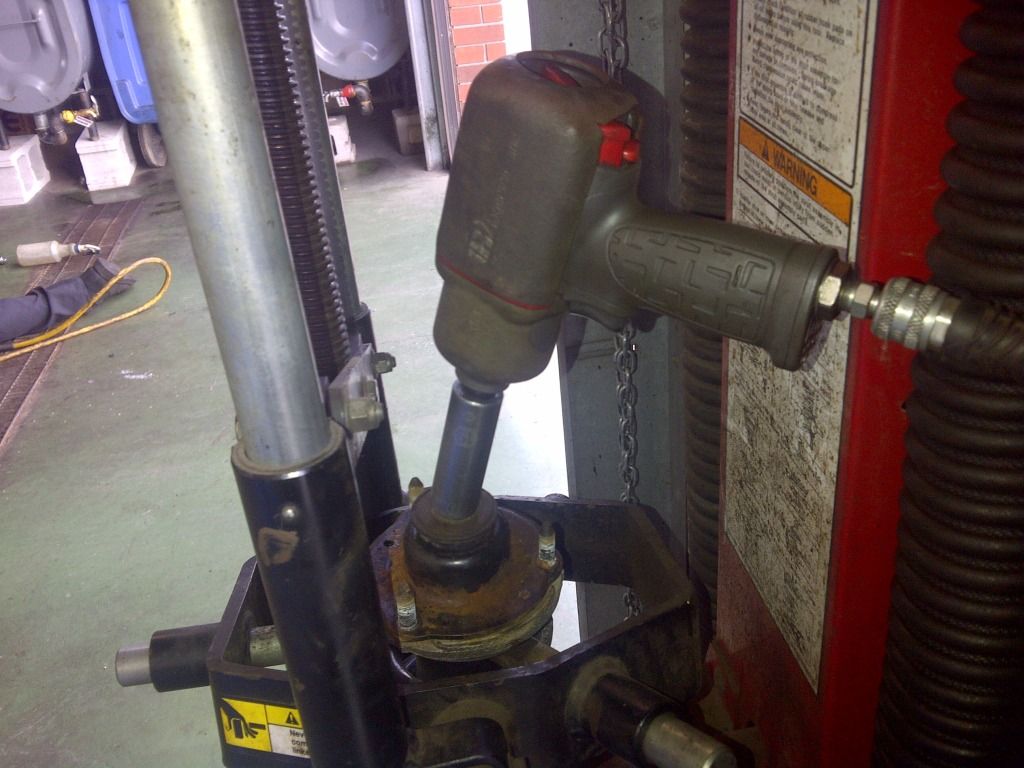 Make sure its extra tight with your impact gun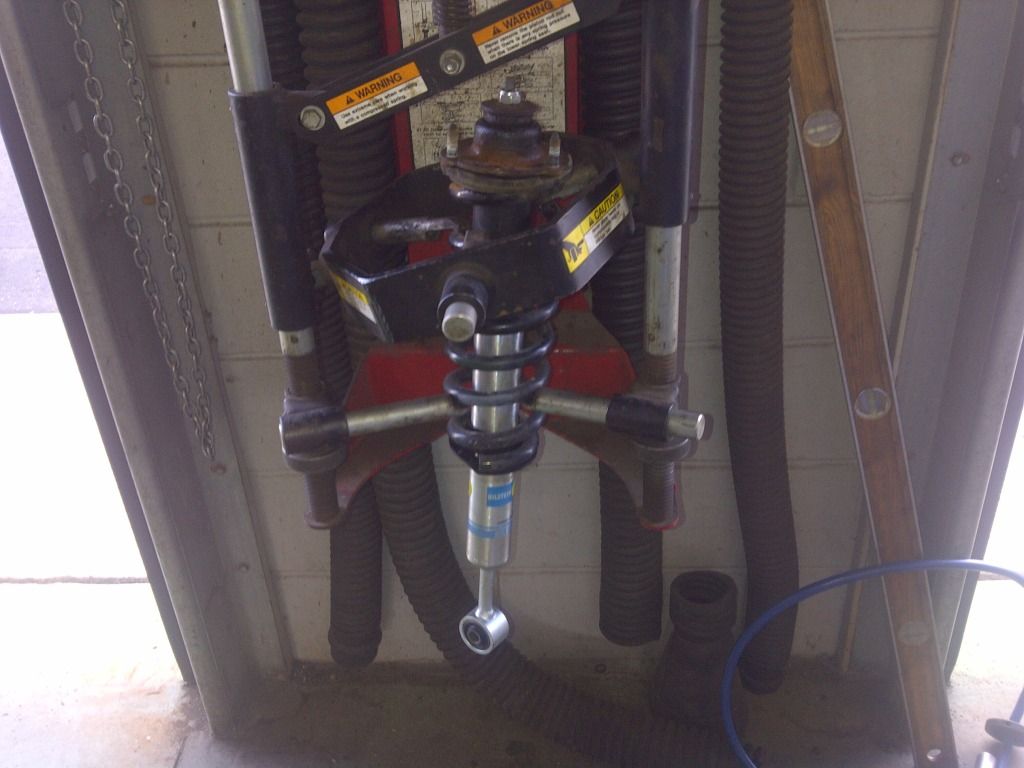 Use a strut spring compressor to get it done. This is the 5100 installed and ready to go
Install them in your truck and tighten the nuts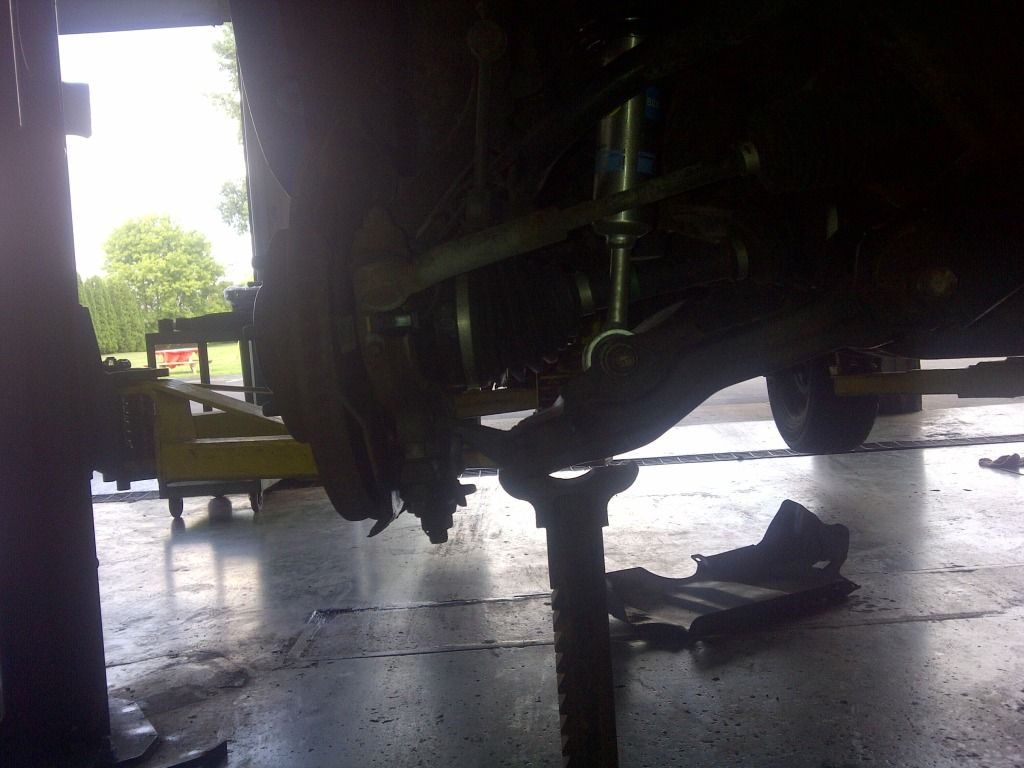 Put a jack underneath the LCA if your having a hard time to get the LCA to come up to the spindle like I was. Only the passanger side was like this. The drivers went smooth as butter.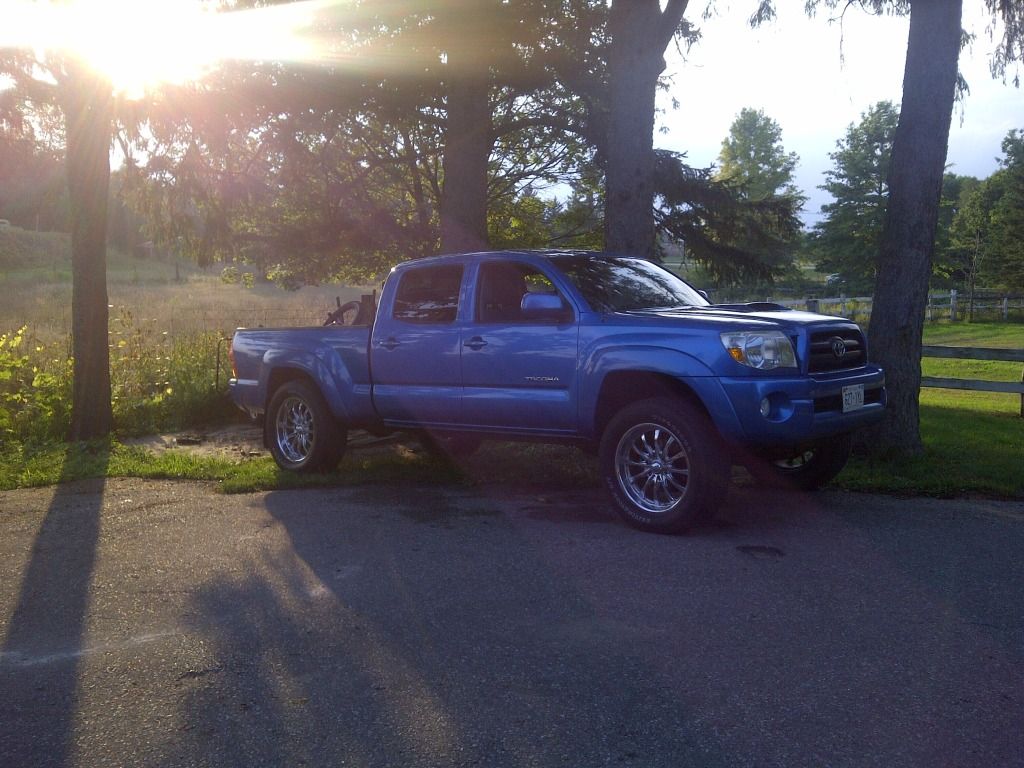 Enjoy the finished product. I got the Ranger spring in the back of my truck now. I didnt take any pics of that install but it went well. Ill get a new pic of my truck sitting level tomorrow!
Over all it took me about an hour and 15 to do the struts and today it took me around 2-2.5 hrs to do the AAL.
I'm super happy about the finished product and I'll be sure to post a picture.