I am getting a little excited and skipped right over the first time poster thread. I just graduated college, got a job, and bought my first Tacoma! Yahoo!!!
Anyway, it is a 2007 dbl cab, long bed, sr5 model.
It came with OME rear shocks with Dakar spring pack. From center hub to bottom fender it measures 25". I do not know what shock system this is as I have never owned a truck before (first timer here!) and thus never had OME. I couldnt find any identifying numbers on the shocks themselves and the stickers on them are pretty worn.
Rear: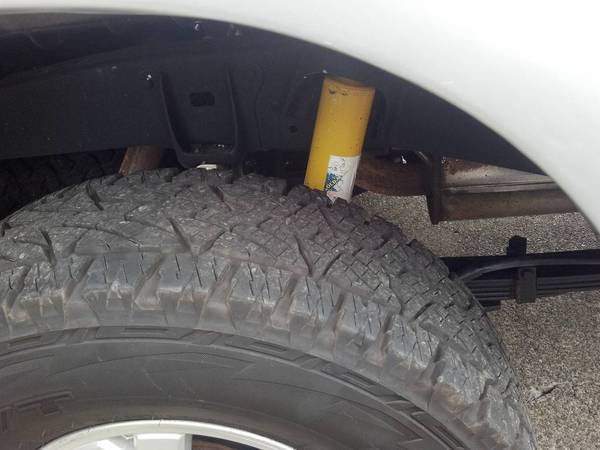 The front springs I couldn't find any OME identifying marks and was wondering if you guys and gals could help me out. The front from center hub to fender is 22.5". A whopping 2.5" difference. Is this normal? Seems to me (a novice at this point) it should be closer to the same?
Here is a picture of what the front shock looks like: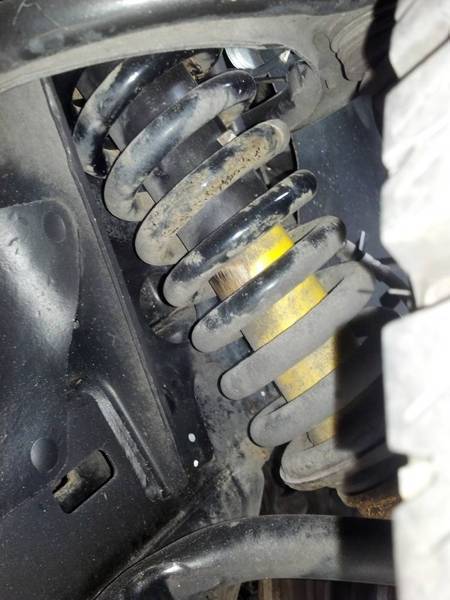 I tried pouring through the old threads with the search but couldn't find much to answer these questions. The ride is very smooth as it is now but I was just curious if anyone could help me out in figuring out what I have here. Thanks! Glad to be here!