Ok.. I know its a long shot but I am on the search for these certain front shocks that I noticed were slightly different then your standard Bilstein 5100.
As you can see below is your standard Toyota Tacoma 05+ Front adjustable coil over shocks.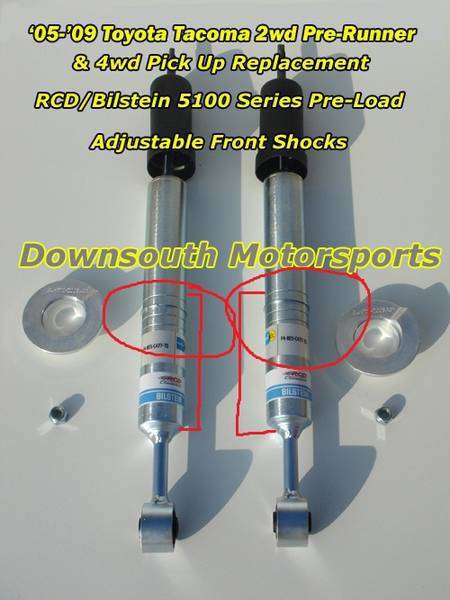 Now look below and in this picture is the 05+ Toyota Tacoma 4" Lift kit from RCD and they seem to offer a different set of 5100's with it...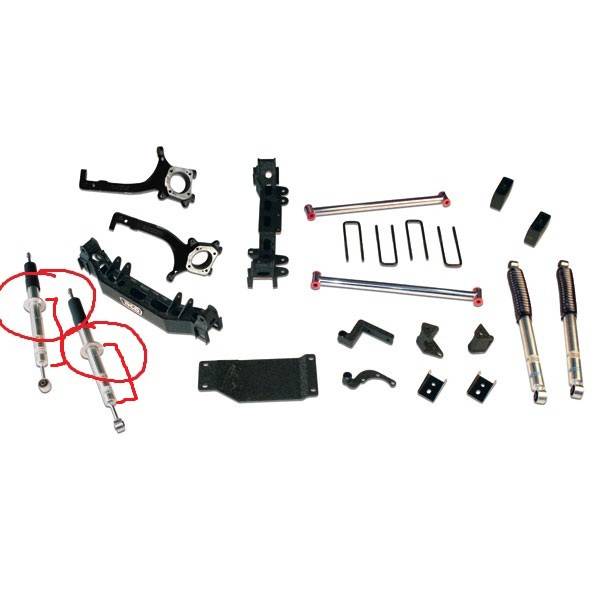 Now I know this could be a generic picture they use just to represent suspension components but it really doesn't look like it. Is there anyone out there who can enlighten me and tell me where I can get those 5100's?