After months of deciding and talking with several members I went with the 884x coils and a 1/4 spacer for drivers side. I wanted right around 2.5 inches of lift in front. I installed everything myself with the help of a friends hand and foot ( the foot was important!
) For the front I loosened the cam bolts on the lower control arm and the two bolts under the knuckle, The lower control arm didnt swing freely like I thought so thats where dougs foot came in handy. back against the garage door leg pressing the hell out of the lower control arm so i could remove the strut. This method worked but not easy. I rented a tool from
autozone
and compressed the coils and I will admit I was scared.
Enough talking about it; Here are some pics
sitting stock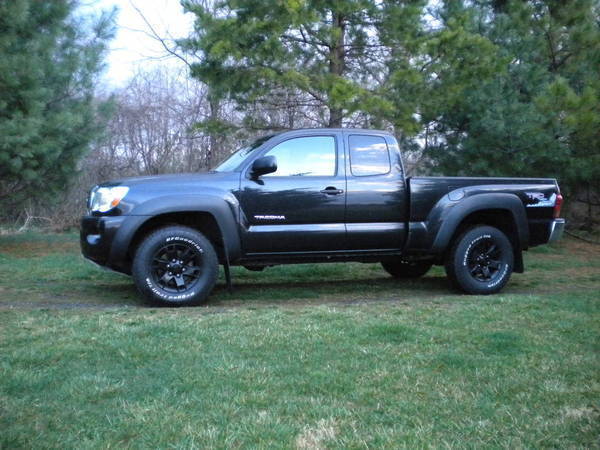 went with the 5100s and set them at 1.75 in front with no tsb in back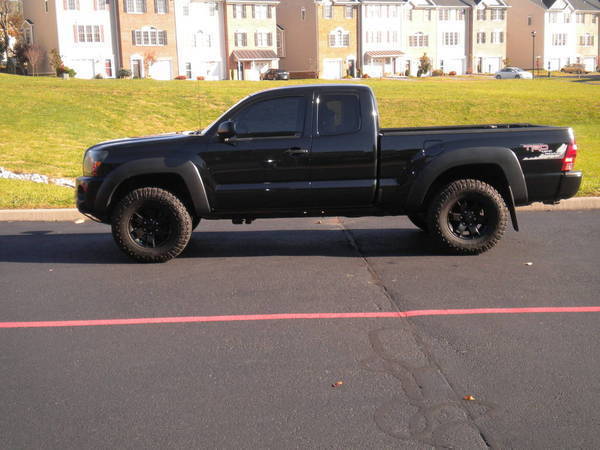 Added a 1 1/2 AAL in the back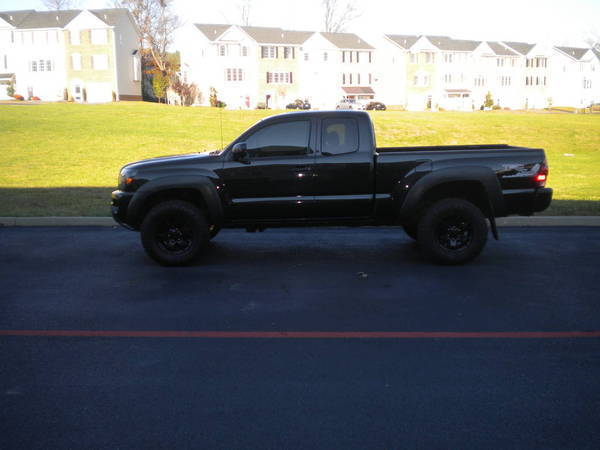 Then the finished product with the OME 884X coils and the 5100s set on 0
(just out of the garage)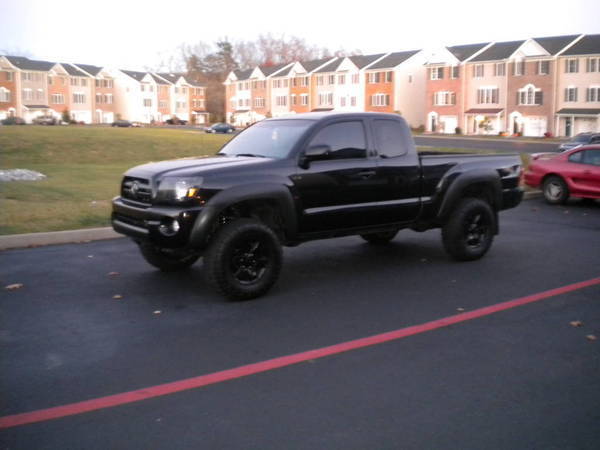 2 days later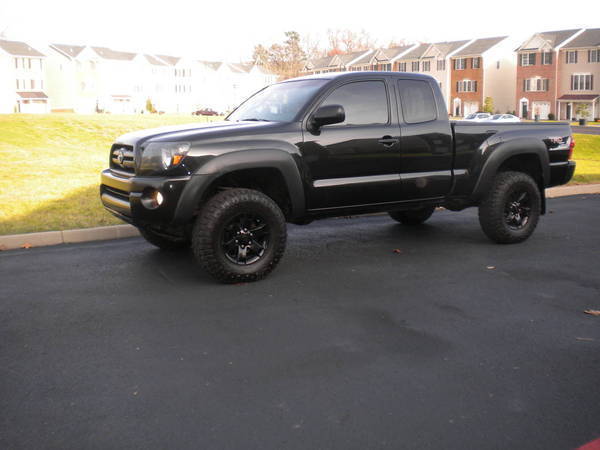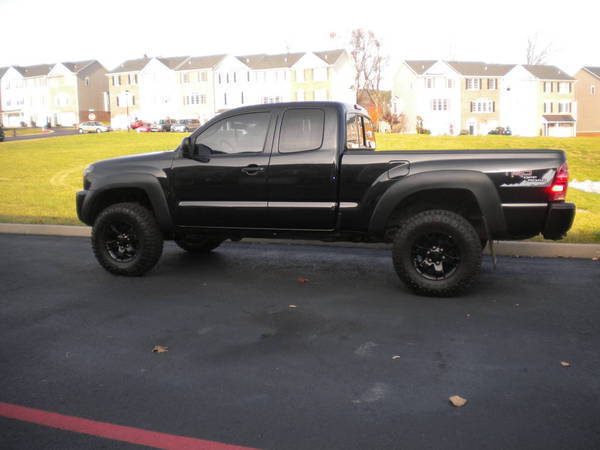 The ride is amazing by the way, better in corners and speed bumps feel like clouds.
Measurments BEFORE @ 1.75
from center of hub to fender
Front driver: 21 3/4
Front passenger: 21 3/4
Rear Driver: 22 1/4
Rear passenger: 22 1/4
AFTER Measurments
Front driver. 22 7/8
Front passenger: 22 6/8
Rear Driver: 23 3/8
Rear Passenger: 23 3/8
Enjoy!