I am going to be purchasing a 2007 trd sport w/ a 6 in fabtech db lift. It has 4 or 5 inch blocks in the rear and I am wondering what I can do to replace them. I will be pulling a trailer, mostly on weekends, that will have about 2500 lbs on it and maybe more. I will also be taking the truck on trails that really test the trucks abilities, so I am wanting to have flex as well.
This is the type of trails I will be going on. This is Gatortaco92's 1st gen dc with a 3" spacer lift up front and aal in the rear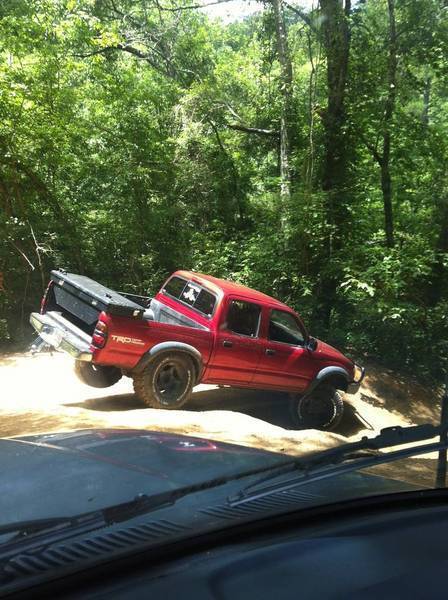 These two videos will give you a better idea. The pre-taco is my previous truck, sold it because it needed more work than i had the funds for. The 1st gen is my brother (Gatortaco92).
http://www.youtube.com/watch?v=R_YlvB8Cg3M
http://www.youtube.com/watch?v=8uIVyzwNAoc