before and after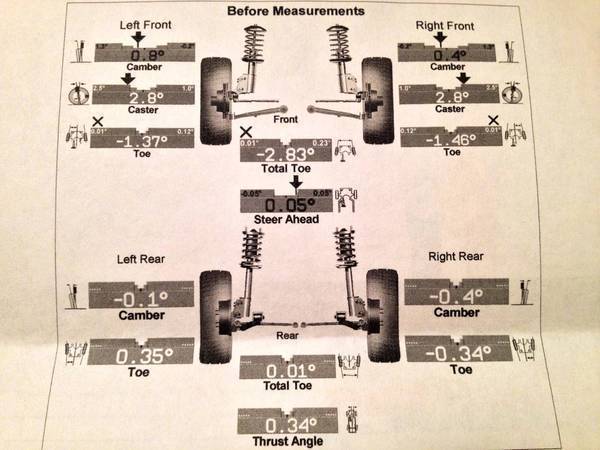 suspension: full 3" OME 885, top plate spacer, trim packer, dakar rear, Total Chaos Uniball Upper Control Arms..
i told them i wanted as close to 0 toe, 0 camber as possible with 2.4* caster (would have been happy if they didnt touch my caster and just aligned the camber and toe in/out)
they said i know i wanted 2.4* caster, but something about it would be pushed too far out and camber would have been off, they just did it to the specs for the truck from the alignment rack computer.
got it done at firestone, bought the lifetime alignment for 180 with a military discount.
they also told me, when you get the wheels and tires on it bring it back and they would align it again to get the specs i wanted from the get go. im thinking about taking it to another firestone.
truck drives much better than it did, doesn't squeal around corners anymore and doesn't feel like its windy out when theres no wind at all. i know im gonna need more caster to stuff my 285s in there in the next 2 weeks.
opinions? thoughts? comments