I have an '00 prerunner that I want to lift, I have OME 9004's with 883 coils already but nothing for the back. I need a new leaf pack, since mine is frowning. BUT, when I jacked my truck up the other day, I noticed that even though the jack was at the front of the frame, the rear lifted about 2 inches.
MY THEORY is that if I just put the OME coilovers on the front, that it will take some pressure off of my leaf packs, therefore giving the rear an inch or two of "lift".
("Lift" because in reality it would just be the stock height of the rear). When I jacked it up, the leaf packs were no longer frowning, but as soon as I lowered it I watched as the leafs returned to their frowny state. Any opinions on if this would work??
Normal: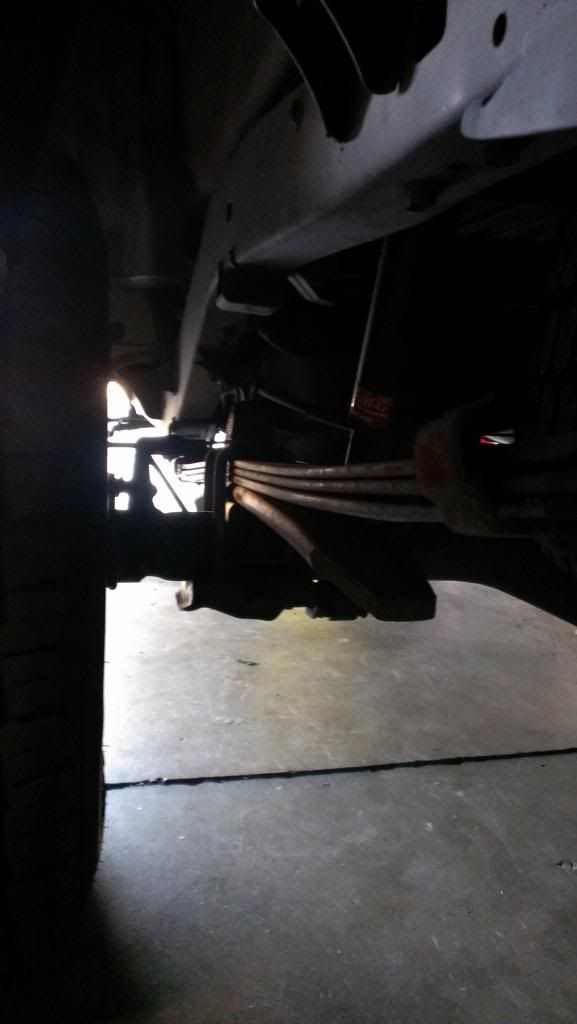 After I jacked up the front end:
Maybe a better angle (from the front side)
before/after: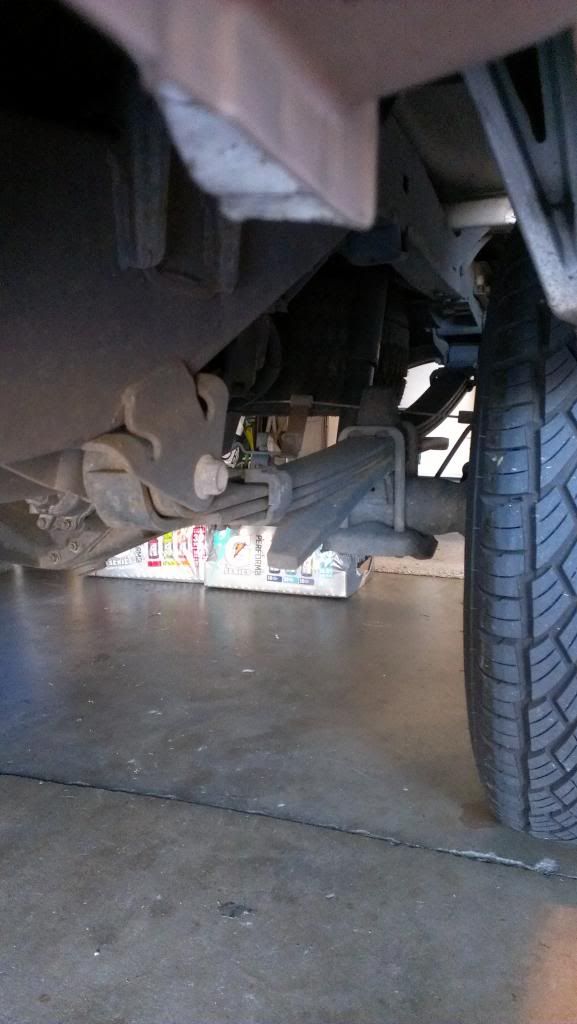 This is where I put the jack: