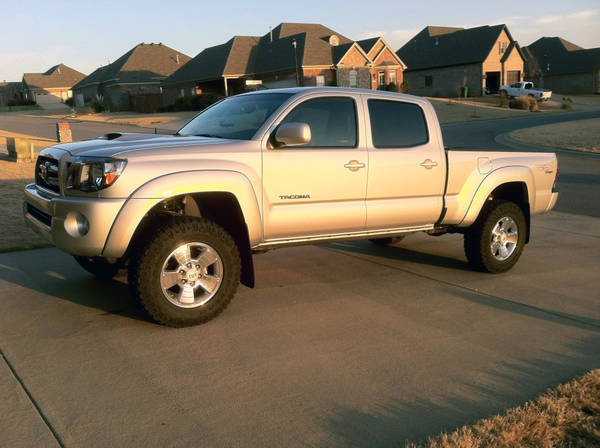 What did you put up front & what did you get?
LR UCAs, N140S shocks, 885Xs, trim packer, and TP14 spacers = 2.75" lift
What did you put in back & what did you get?
N182 shocks, Wheelers 3-leaf 1.5" AAL with overload installed = 1.25-1.5" lift
Are you running trail armor & how much lift did you loose or what did you do to regain/maintain lift?
No armor
Tire & wheel specs & rub or what you did to eliminate rub.
265/70/17 Duratracs on Sport rims with Spidertrax wheel spacers. Very minor rubbing on the mudflaps at full lock in reverse...not enough to concern me
Are you still running a sway bar?
Sway bar is still installed. If I was going to offroad more I would consider pulling it.
FWIW, I had stock UCAs prior to installing the spacers (e.g. <2.5" of lift) and my truck handled like crap because the caster was only 1.3* which is still "in-spec". Alignment numbers after the LR UCAs are in my build thread....handled 100% better. Never regretted investing in them.
It looks a little "bro'ed" in the the picture because of the slope of my driveway. I wound up with about 0.5" of rake.