Please bear with me here, I'm new to my Taco and it's the first truck I've owned in 15 years. It's a 2005 4x4 SR5 Sport Double Cab. Thanks in advance for any help you can give me.
I found out I need to have my Donahoe Coilovers rebuilt. Both fronts are leaking and I have 1 broken spring. Keep in mind I'm not looking to do any off-roading so the DR's probably aren't really necessary.
I have a couple issues.
1. Price to rebuild them. I'm looking at a right around $500 to have either
Icon
or
DSM
rebuild them including shipping to and from PA. This is assuming they won't need anything additional which is gonna cost me more dough. They're in pretty rough shape so I wouldn't be surprised.
2. My truck will be out of commission for 2 weeks while I wait. It's 5 days out and back to CA Fed Ex. Not loving that at all.
3. (a)I'm thinking about going with the 5100's but I need new springs also. I'm assuming I can use any factory spec spring? Any suggestions on something economical?
(b)Since I have the DR coilovers already installed, I've been told that I'll need additional mounting hardware that is missing from my current set up. EXACTLY what else will I need?
4. I'm worried about knowing what height to set the fronts at to keep the truck level. I don't want to have to take them back off adjust them.
The rear has Donahoe Racing resi's on it now. I'm assuming I can just keep them because they aren't leaking. Do the rear shocks provide any lift that I need to account for? Here are some pics of the suspension. I don't know exactly what the TSB springs look like so maybe someone can tell me if I have it or not. I'm trying to figure out if I have any lift in the back at all.
Rear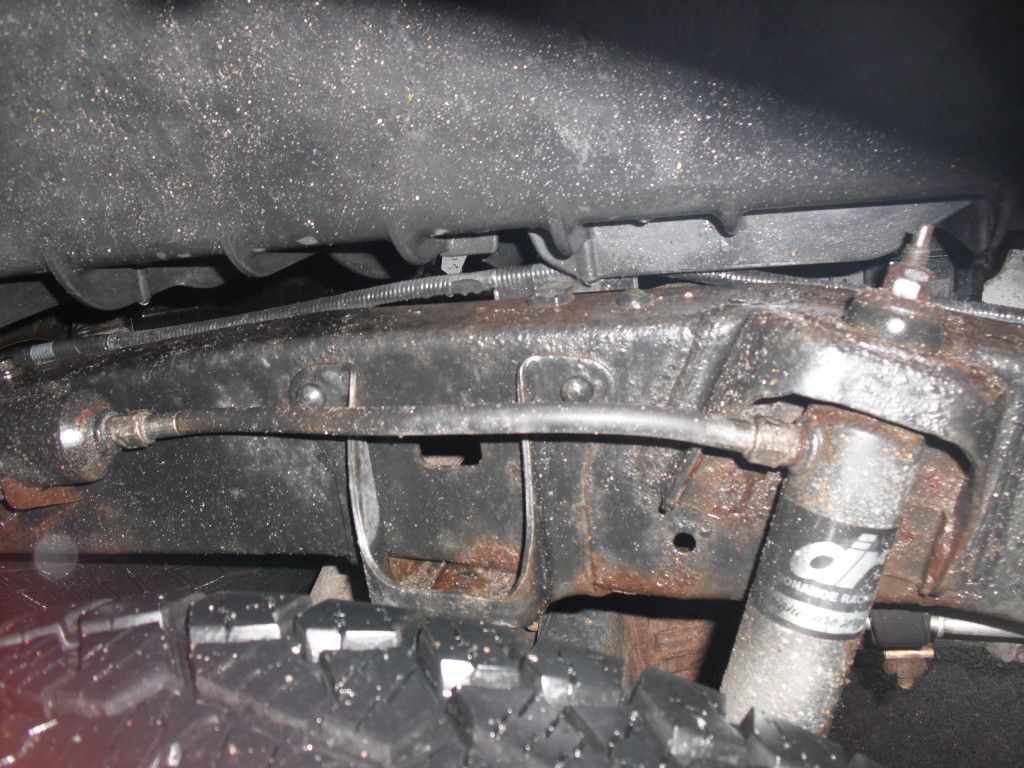 Broken Spring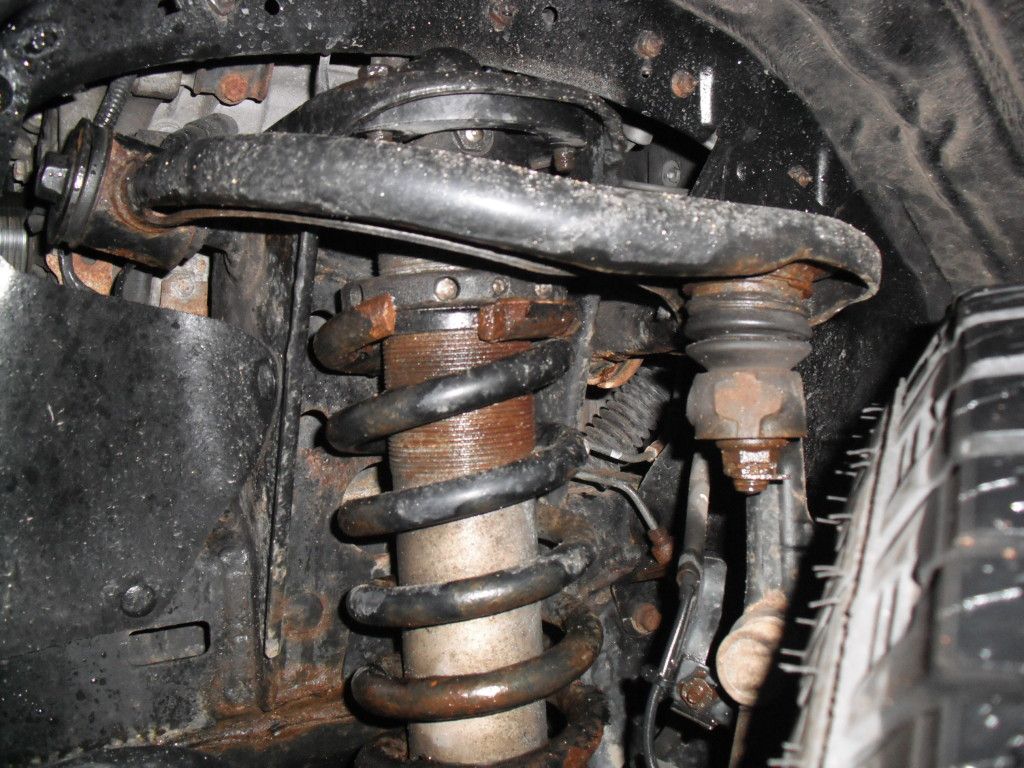 I noticed the new Icon's come with a sway bar relocation brackets. Do I have those on my truck and if so do I need to take them off if I go with the 5100's? Where do I look?
Is there any way to tell with these how much lift is on them now. Can I just measure from the top of the adjustment ring and find out?