So I've got 5100's and
Toytechs
up front which puts the top of the fender arch at 39". The rear has Wheelers 5 pack and 1" shackles, which put the top of the rear arches at 38". Kinda looked like the passenger side was 38.25" but w/e. Anyone think that the Wheeler's 1.5" AAL will put the rear up higher than the front? I'd like for them to be equal.
I've got a 96 Reg cab 2.7L
The only heavy stuff I put in the bed is my 400lb motorcycle about 5 times a year and scuba crap on occasion.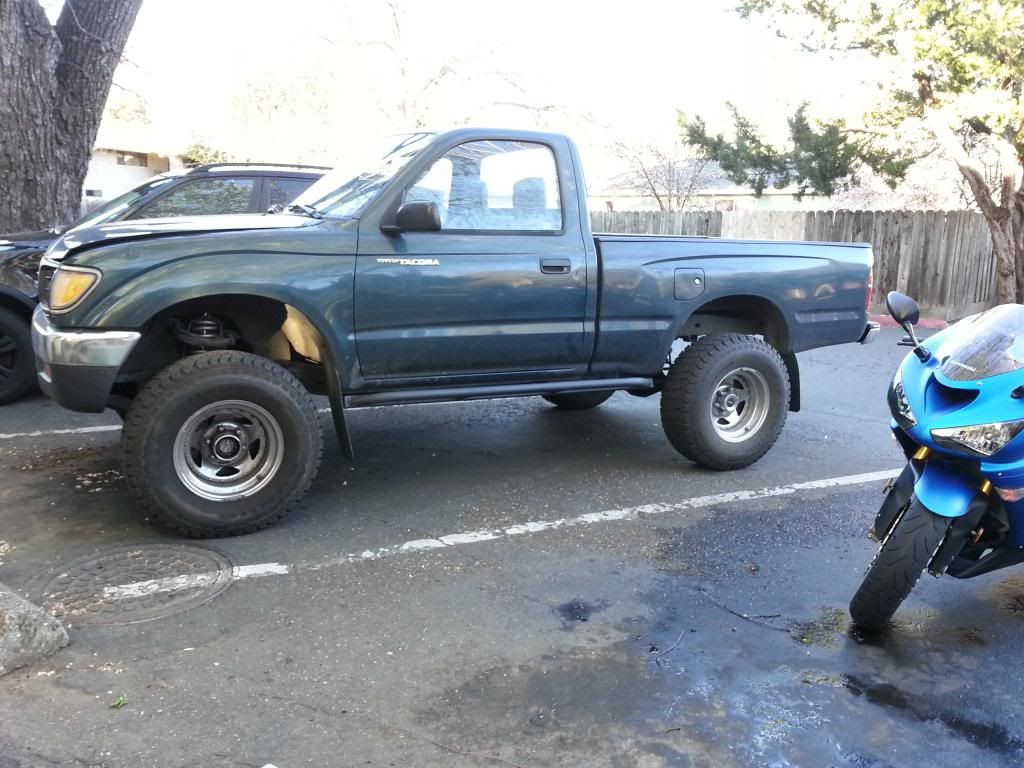 Front looks a lot higher even though it's only 1"...