I'm not sure what type of wheeling you do, or if you have a lift. That being said, I've got a '96 with a similar setup. In front, I've got Tundra 5100s inside of the "build it yourself"
Toytec
coilover. The coil is a 16", 600 lb coil. This setup has worked great for me. I've got a front bumper, winch, and full skid plates so the larger shock doesn't overheat as easily and the coil matches my truck's weight really well.
Here's a picture of my setup under full compression (you can see my LCA on the bump stop):
Here's a pic with the coilover extended a bit. Not full extension though.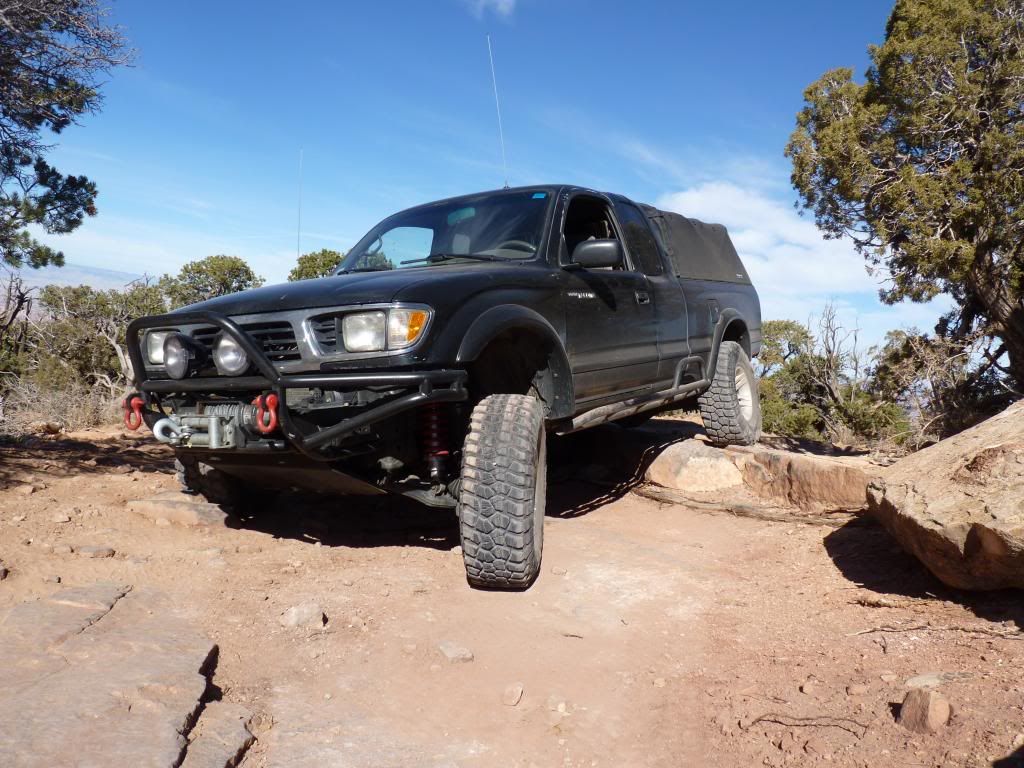 I've got 7100 short bodies in my rear, so I can't speak to the 5100s as much there: