So I installed my lift the other day, suspension from a Baja +
Icon
Rear AAL and Firestong Ride Rite Airbags.
I took the truck to dirt yesterday and it was great for the most part. However, on the bigger hits, the front would absorb nicely and the back would absorb and then seemingly hit sharply. I think I'm limiting the up-travel of the suspension. The airbags were installed with a 2in spacer, the icon aal say 1.5in lift.
Should I trim the spacer 1/2 - 1in? Here are some photo's, I don't want to cut the spacer to short and rip a bag at full droop. Firestone did say their bag would hold the wheel as long as it wasn't a sudden/forceful drop of the wheel (like a jump).
Here is the bag w/ 5psi, no load, truck on level ground.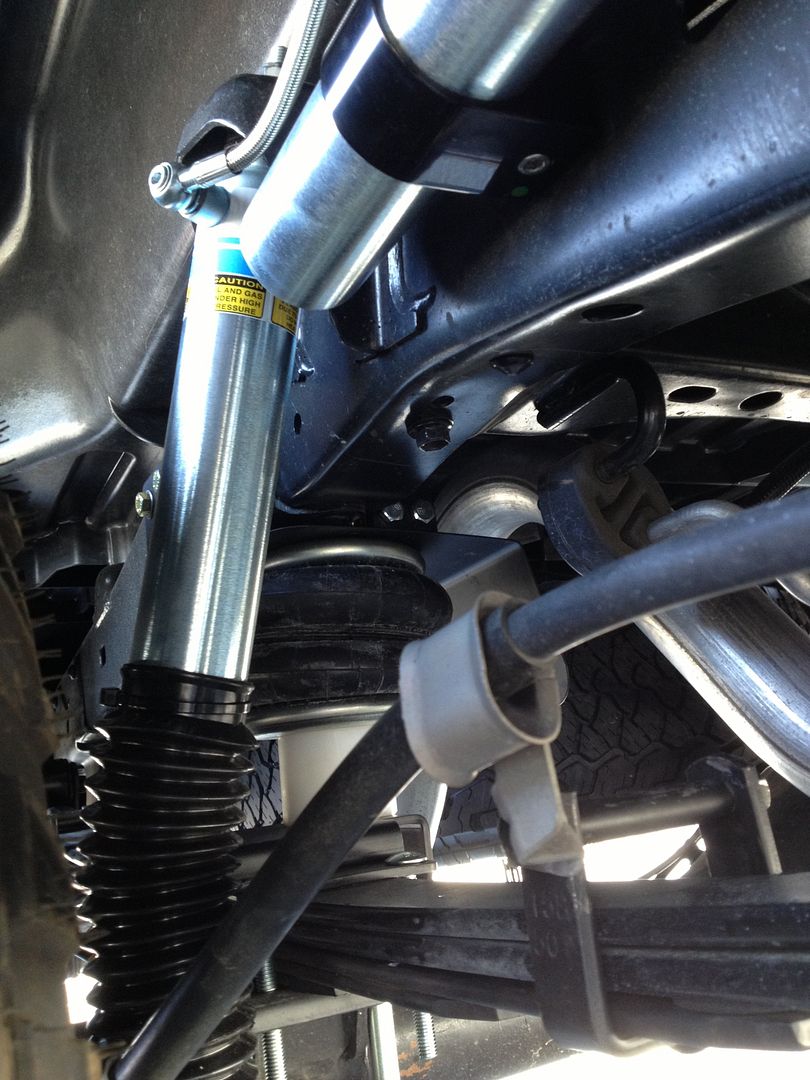 Here are some "flex" pics.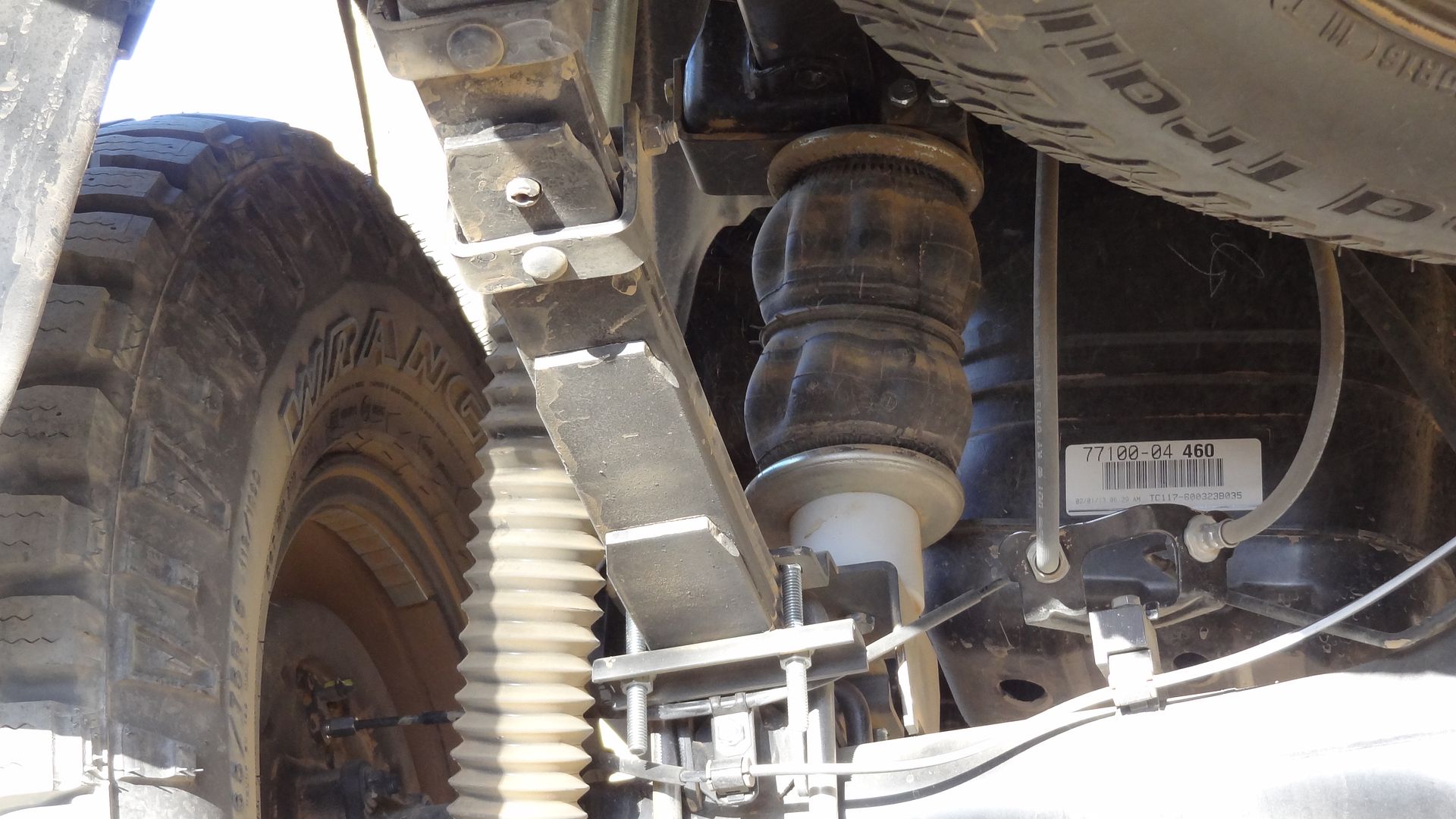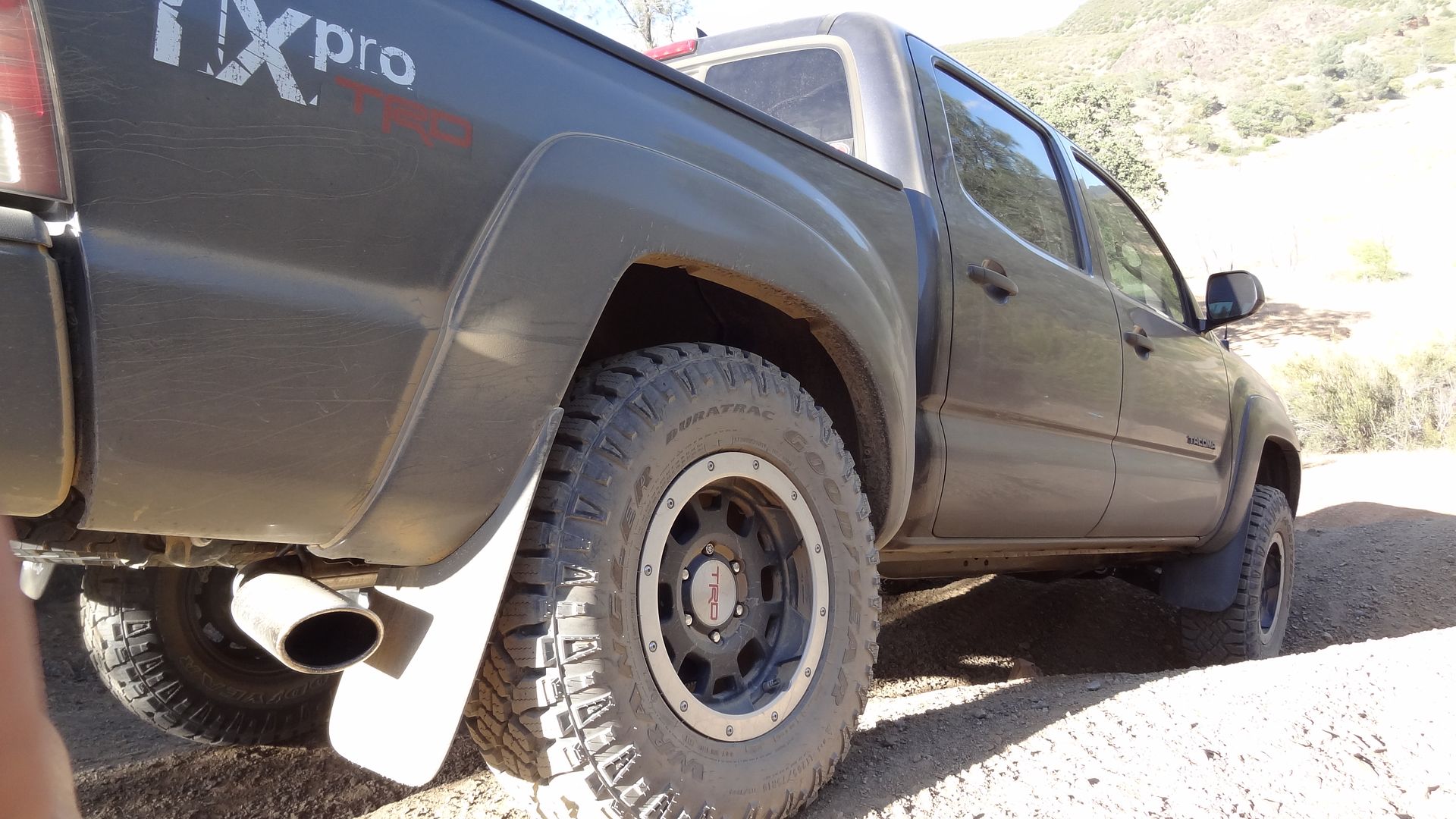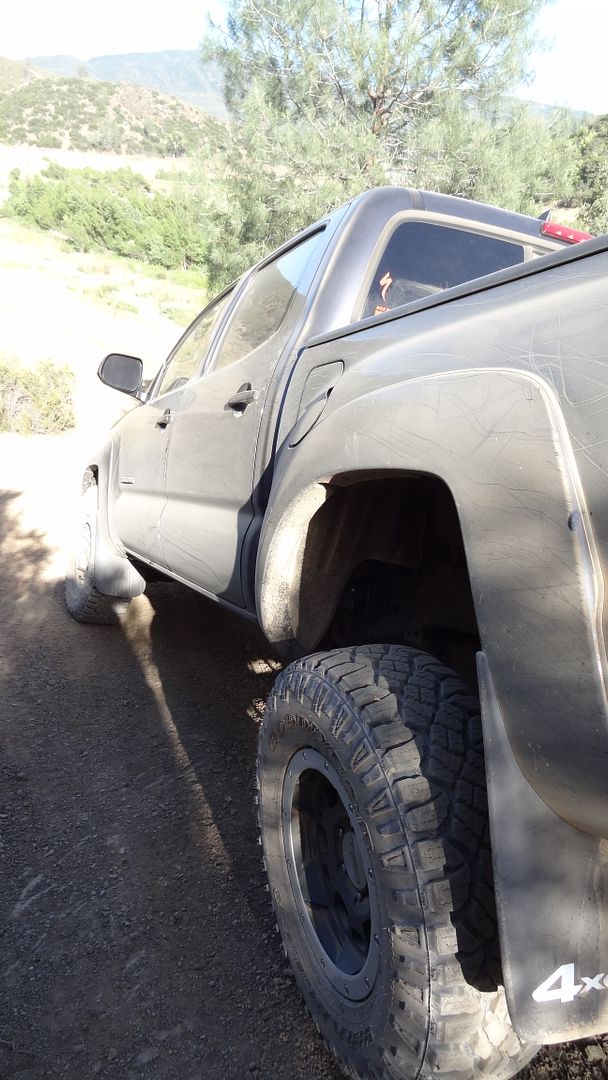 Any thoughts here on what I should do?