Hi All, Looking for some opinions on where to set my new 5100's. I have a Access Cab 4X4 SR5 with the TSB done and will be putting in 5100's to lift the front a bit. I am running 265/70 Stocks as well.
I would like to go with 1.75, but I have a canopy and a little worried about it being lower in the rear....I like a bit of rake. Also is there any issues with the CV joints/vibration at 1.75? Do I need a dif drop?
I am leaning towards 0.85 because of the canopy weight and liking the rake. Is 0.85 enough of a lift? Those who have it did you notice a visual difference?
Pics would be greatly appreciated, or let me know if you have them in your Gallery and I will take a look. I will toss some pics of mine up once I get it done.
Thanks.
I broke out the jack and did some approx lifts with it.
Stock Height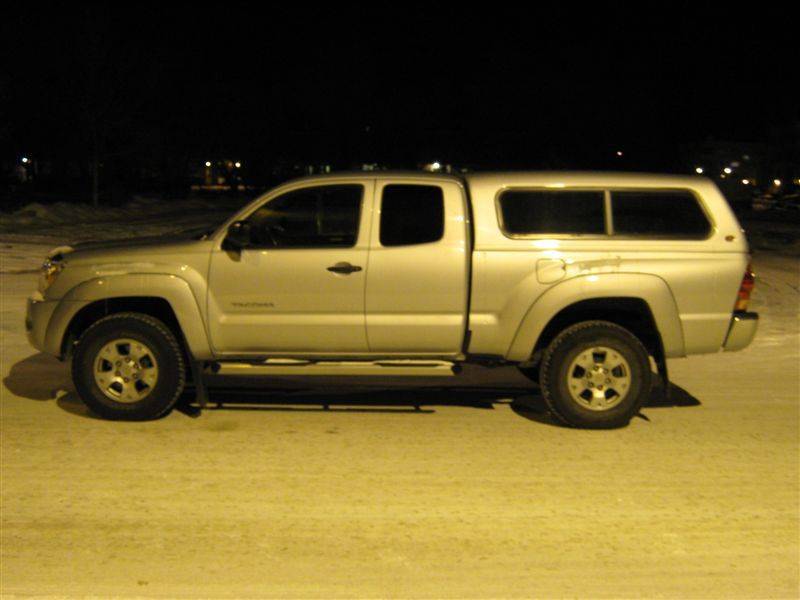 Approx 0.85 inch Lift:
Approx 1.75 inch Lift: