OK, so I searched and didn't find ideas in other threads. Sorry if this has been brought up before.
I have a 01 Tacoma 4x4 single cab, reg bed. Basic 4x4. 2.7Ltr, 5-speed. I bought it new and recently decided to take it offroad some on weekends with my local, fellow offroaders. I added a set of 265/75R16 MT's and removed my sway bar.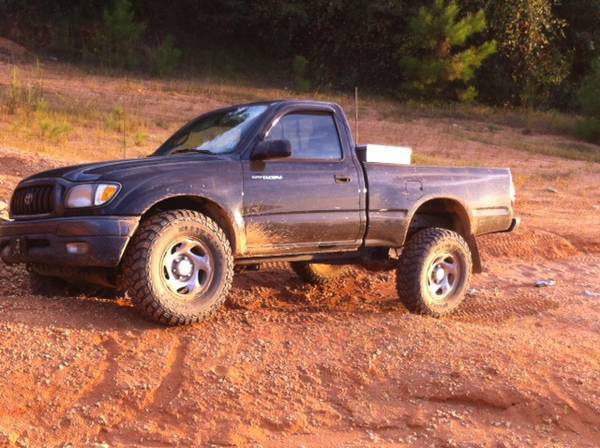 After visiting a couple offroad parks and riding local trails, I'm still looking for more articulation. Can I get some advice on lift kits, suspension lift kits, leveling kits, etc I could buy and get more flex in the ruts and inclines? I would like to keep it under $1000 for parts. I work in an auto dealership and the labor would be zero cost to me. Maybe buy lunch for a couple of the techs in our shop. I hope to be able to maneuver a few deep ruts and washouts by Winter. I'm not much into mudslinging. Mostly crawling, hills, forest trails, dirt trails, that sort.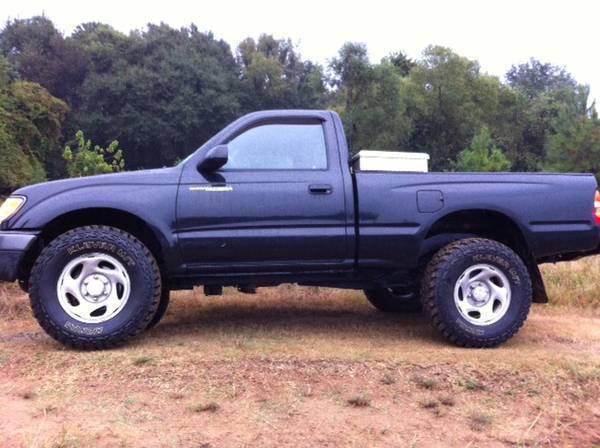 Also, it's my dd. Around 10 miles/day round trip @ around 65mph zones. Need to stay road safe too.
Dale