Okay guys,
In the fall of 2012 I sold my beloved F150 with a 3" body lift (never again), 3" spacer lift, 2" aal, 35x12.50R17 Cooper STT, 17x9 Pro Comp 1079, Flowmaster Super 44 SIDO, Hunter Brush Guard, XRC 8 Winch, Custom winch mount: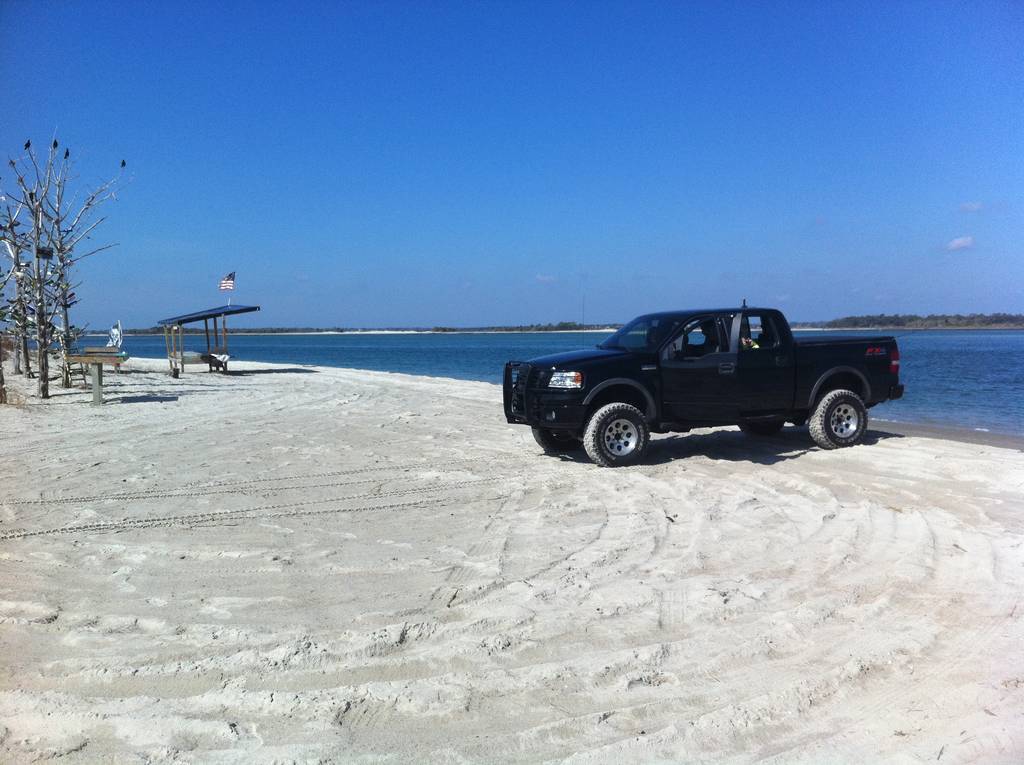 I had put a lot of work into that truck. Long story short, it was failing me and started having trouble the trailing months before I sold it. I traded in for a truck I've always wanted, the Toyota Tacoma
. However, since I went with a mid-sized truck - much smaller than my F150 - I had to get a bigger cab and longer bed, so I purchased a TRD Sport double cab long bed... with 4x4 of course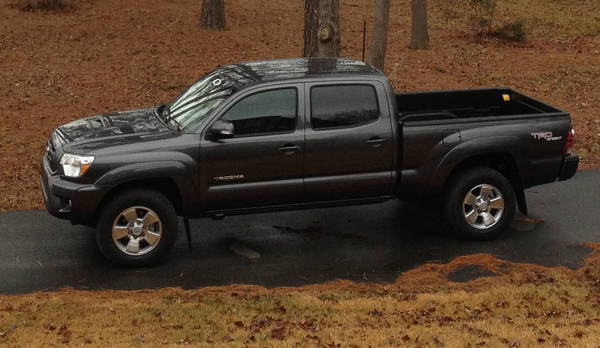 I had always been jealous of how much ground clearance Tacomas had stock. Compared to my old lifted F150, I had almost as much ground clearance under the frame. I considered staying stock... Haha... That lasted one month. I called up the shop that lifted my old truck and asked for their recommendation. They recommended the Ready Lift SST 3" kit. WOW! I was impressed with the ride height. It was a lot higher than stock: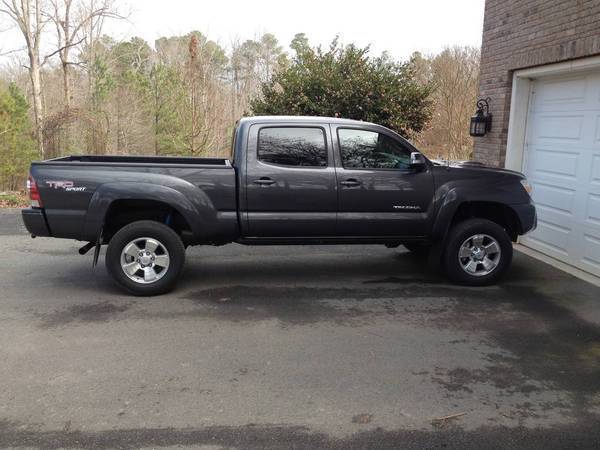 But oddly enough, the rough ride I had heard about from other F150 owners installing spacer lifts that I had never experienced before I actually felt now in my Tacoma.... But I didn't mind it. I've always been a fan of a firm riding truck.
All was going great and then on the night before my wedding, while heading to the rehearsal dinner I curbed my truck (I swear this is a longer wheel base than my F150) and sliced (yes, sliced) the sidewall open on my back right stock dunlop. Woops.... Next morning before the wedding I get a new set of tires put on since I wanted to eventually buy some nice ATs anyways: 265/
70
R17 Cooper AT3s. A few months later I decided I wanted to Plastidip my wheels: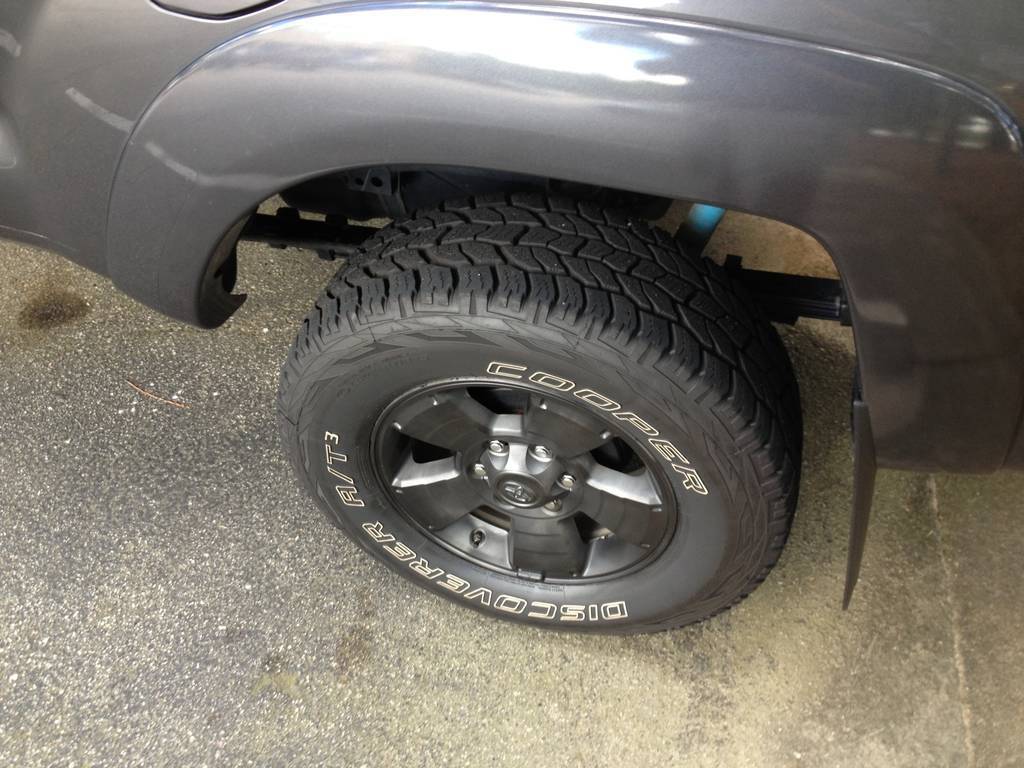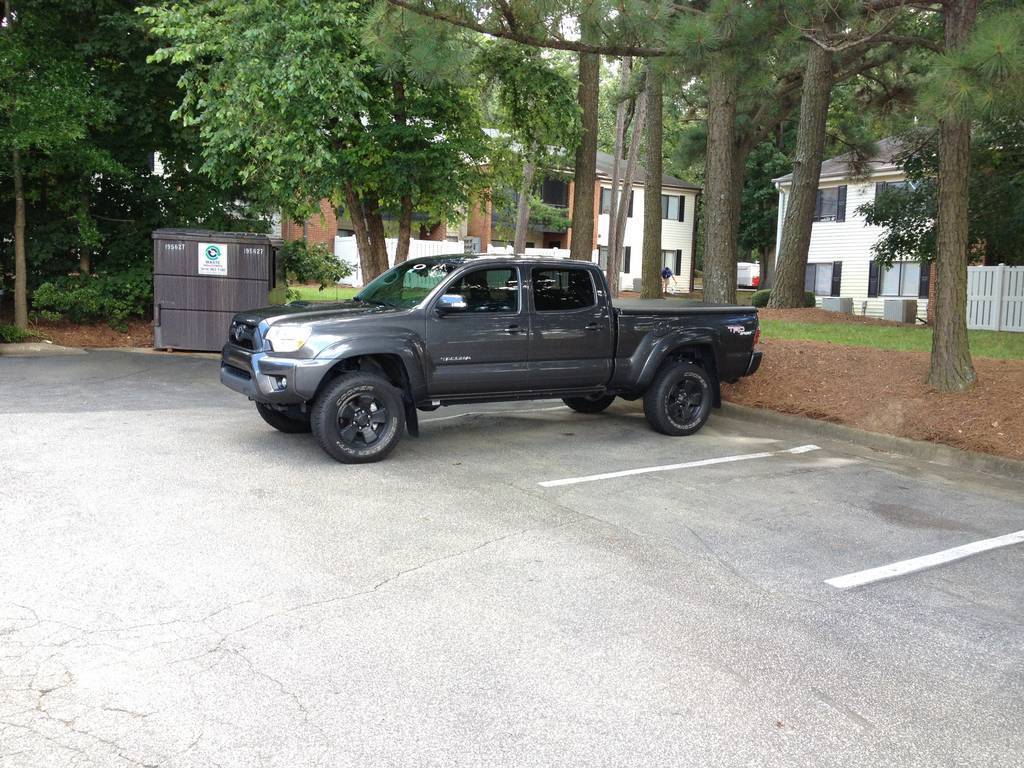 Then I hit a bump in the road... er, rather, a Honda Accord... So I got this: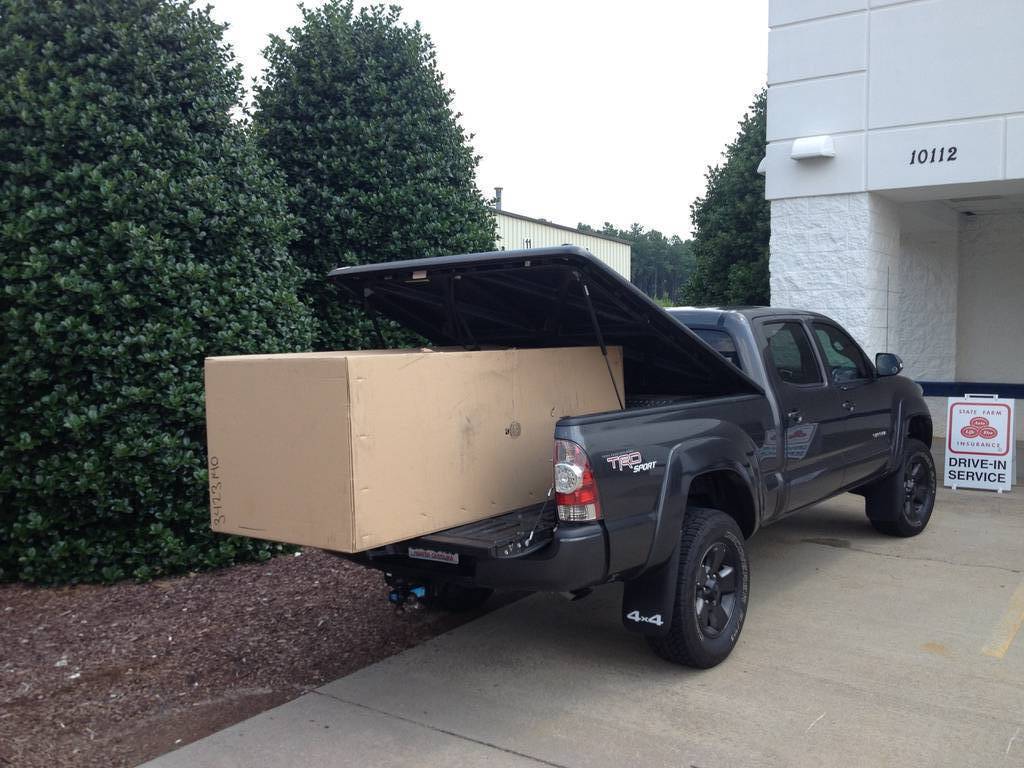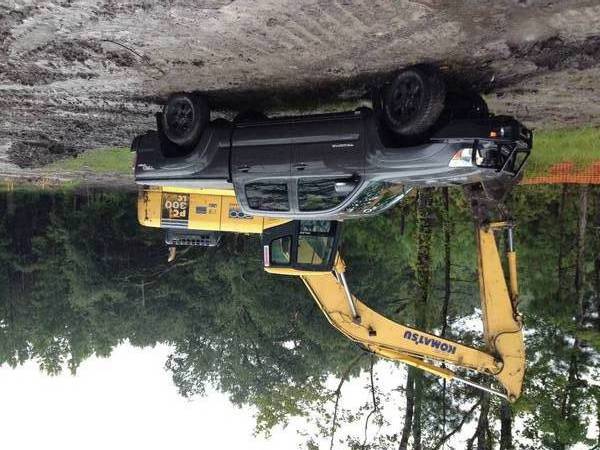 But then I met Sandman614... And was thoroughly disappointed in my so called 3" lift.... He has the OME 886 setup and sat at least 3" higher than me in my 3" spacer lift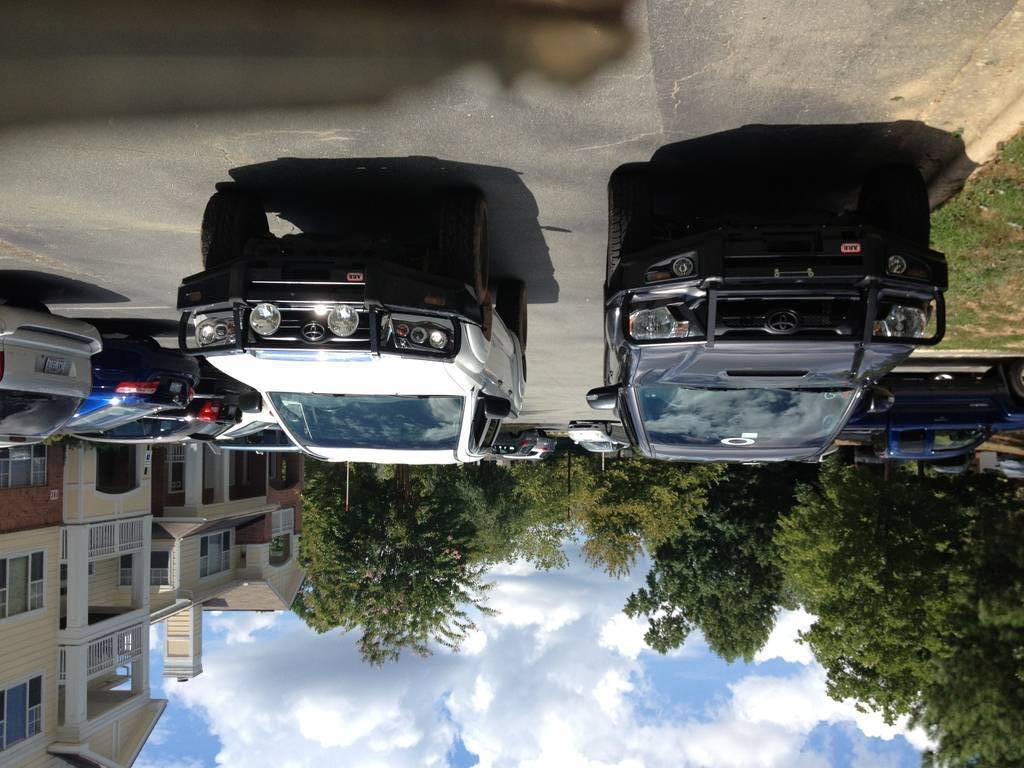 A few weeks went by and I had to buy my wife a vehicle. While we were there shopping, I saw a lifted 4 banger with DC-1 wheels and 285/70R17. I was looking at the DC-2s, but hey I figured if they'll trade me for my TRD sport wheels I'd be okay with that. Sure enough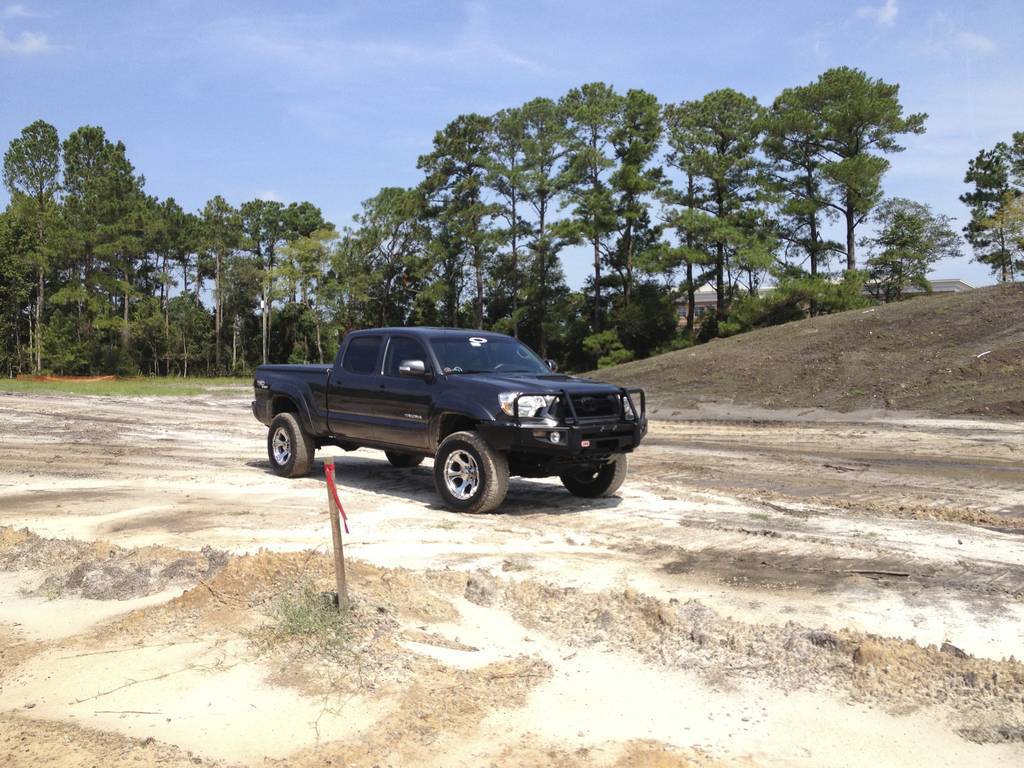 I was happy sitting a few inches higher until yet again I met up with Sandman614 and was still sitting short a few inches.... So I decided at that point that I was going to buy coils. I couldn't afford OME 886 with the nitrocharger shocks, and
4 Wheel Parts
is just down the road, so for a dollar more, I bought their coils and for about $300 less I bought their 6000 series shocks. To account for the Tacoma lean and my ARB (and because I wanted a lot of lift) I bought
Wheelers Offroad
1/2" lift enhancer for the drivers side and 1/4" spacer for the passenger side.
Sandman614 helped me install the lift on my truck one night in his garage (its great to have great friends!). We only lifted the front (I kept the Ready Lift 1.5" block in the rear). My before measurements (with the Ready Lift 3" spacer) were 21.25" (Driver) and 21.75 (Passenger). My after measurements were 24.25 (Driver and 25.00 (Passeger) lol.... After driving around a bit it settled to 24" (Driver) and 24" (Passenger).
Here's a before (yellow shocks) and after (white shocks) of sorts: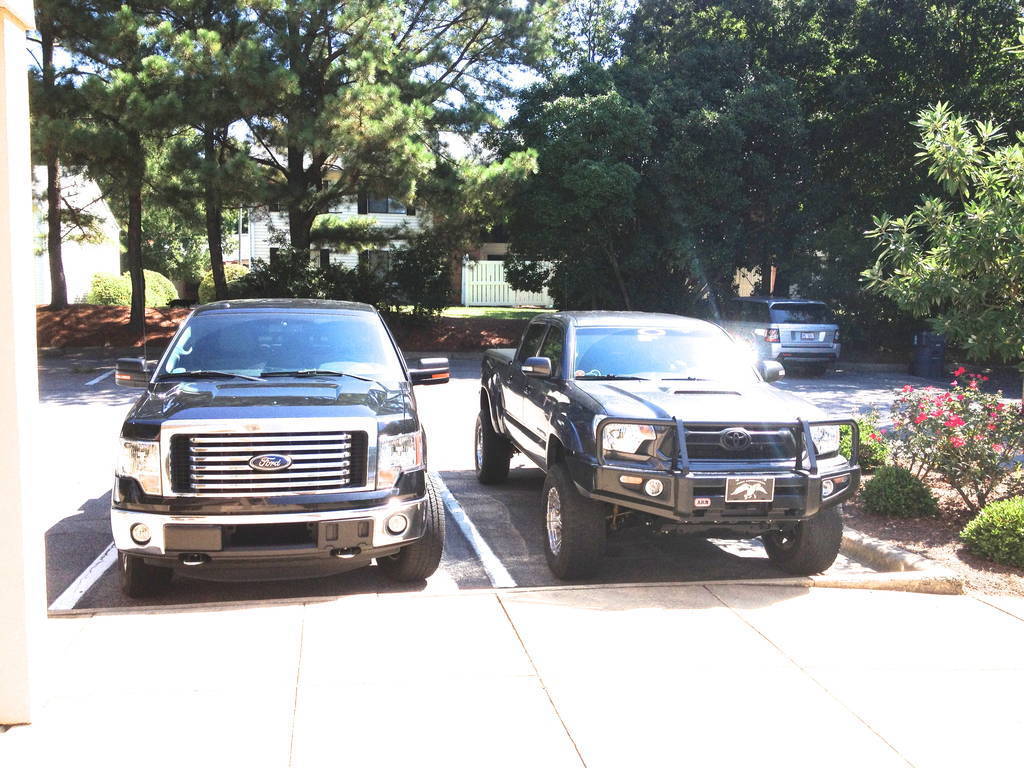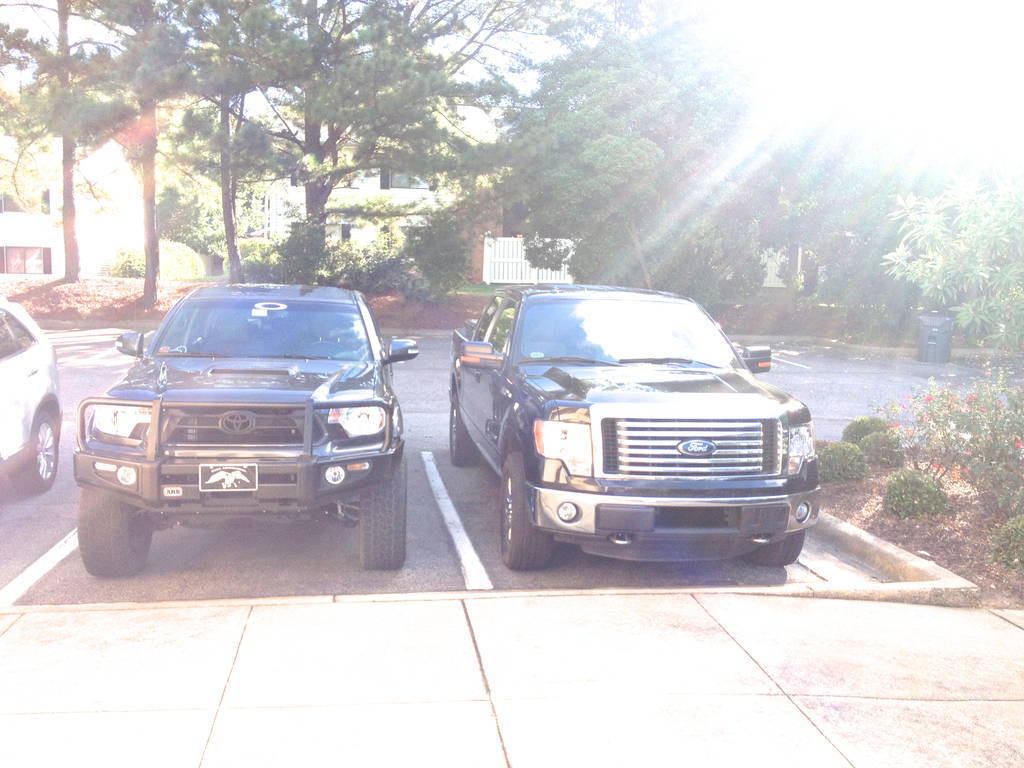 It drives like butter. I could not be happier with the lift and the ride quality. I also removed the sway bar and have had no issues. I like the way it handles, but that's just me. (Edit -- After keeping mostly to the street, I will be putting the sway bar back on for more stability in turns etc.)
Here's a few more shots: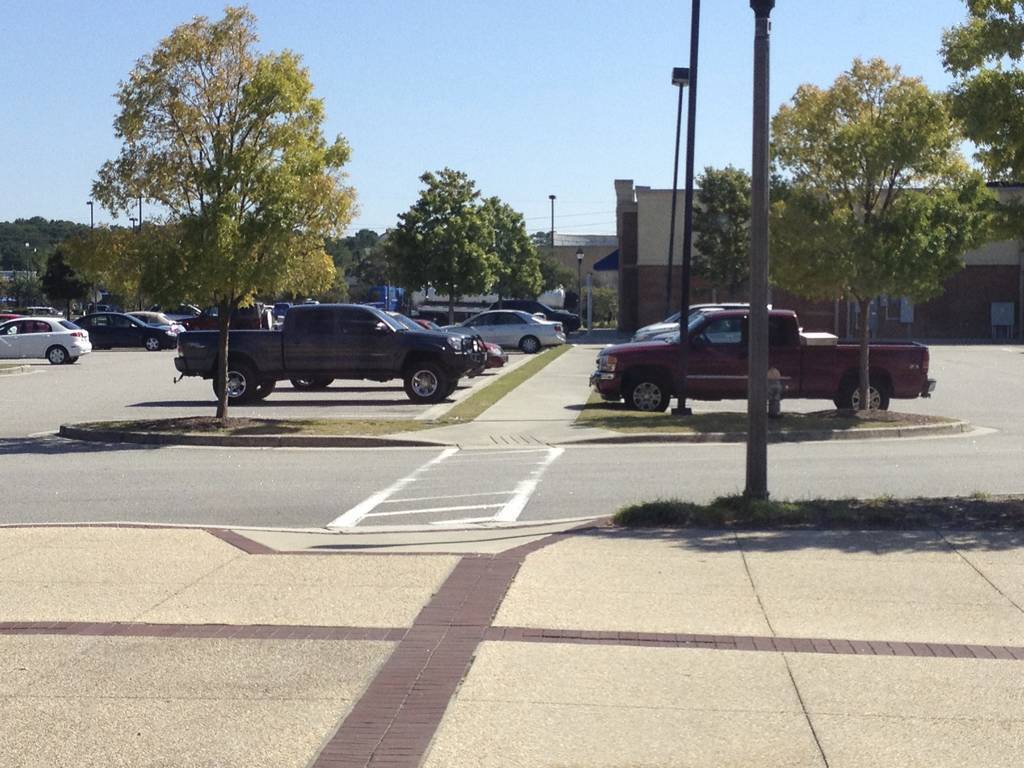 I will keep you guys updated on ride quality etc. But so far I am very impressed with the Pro Comp. But I do have a long bed with a v6 and an ARB, so I have a lot of weight. My winch is sitting in my closet waiting to be put in. Maybe on weekend soon I'll get that on.
-----------------------------------
Fall 2013, I was offered an outstanding deal by
discount tire
in Raleigh and had them put on LT285/70R17E OWL BFG AT KOs. I am very pleased. I noticed that I gained at least an inch in clearance in going from my bald Nitto Terra Grapplers to the BFGs. Also, I noticed that the tire width is narrower - which I am very happy about since I didn't like all that rubber on the asphalt going down the highway on the Nittos --> Hopefully I'll get slightly better MPGs but we'll see. Either way, I'm MUCH happier with the ride and definitely happy with the looks!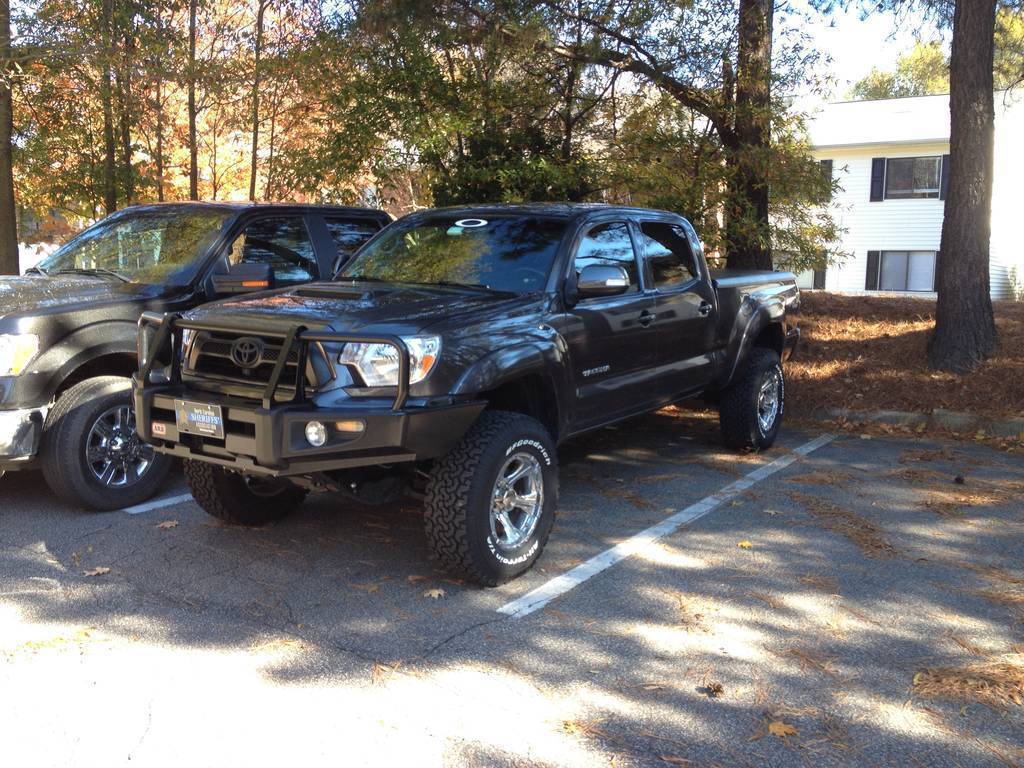 Went out to Ft. Fisher to test out the new tires. Aired down to 30 psi and did great. Considering I made it out there on 38 psi, 30 seemed low enough to keep me going smooth, which it did. I have aired down to 12 psi before and you're pretty much unstoppable at that point... until you get to asphalt. Looks like an air compressor may be in my future: