Johnny at Wheeler's is shipping my TC UCAs tomorrow and I have a question regarding alignment. Some of you might have seen my 09 posted in some other threads but for those of you who haven't, I have a
Toytec
Ultimate kit and it is adjusted to be just over 3" higher than stock, here is a picture: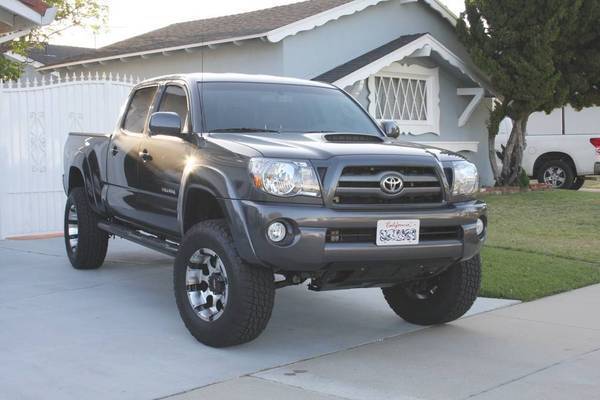 Needless to say, I have wandering issues and thanks to this forum and it's most knowledgeable contributors, I know I need more caster angle. I had my alignment done the day after I installed my lift kit and according to the guy who did my alignment, it was pretty darn close to factory numbers.
Obviously the caster was maxed out to attempt to achieve something close but on the freeway, it wants to follow the road. Here is my question....
Since my camber and toe was set, is the Total Chaos geometry of the UCA going to throw off anything? I cannot see it changing the toe but possibly the camber if the UCA is a bit longer or shorter than the stock UCA. I know I'll get more caster out of the box but do I need to run and get it aligned again or can I wait?