Tools needed:
5mm hex wrench
17mm box wrench (ratcheting prefered)
12mm socket
14mm socket
22mm Deep well socket
6" long 1/4" socket extension
Socket wrench
Torque wrench
6" "C" clamp (or larger)
Hammer
Hack Saw/Sawzall
New centering pins, "U" bolts, and AAL's.
First, Chock the front wheels preventing the truck from rolling.
Jack up the rear of the truck, and secure with Jack Stands about 8" in front of the Leaf spring hangers, then remove the rear wheels.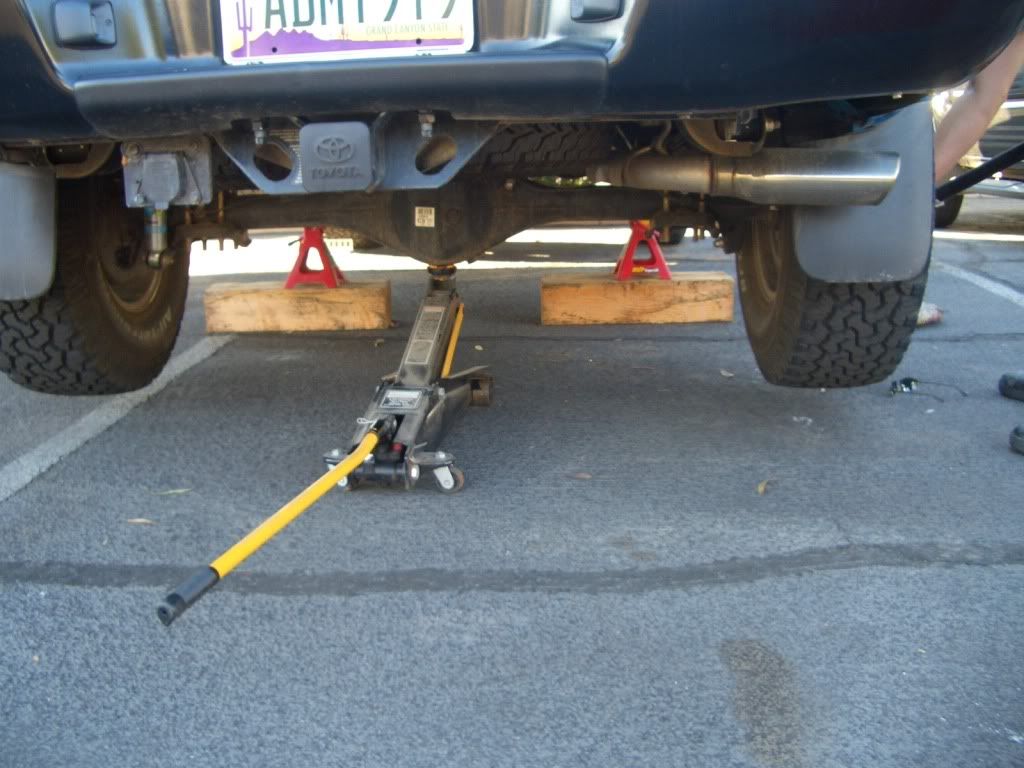 Remove the rear shock: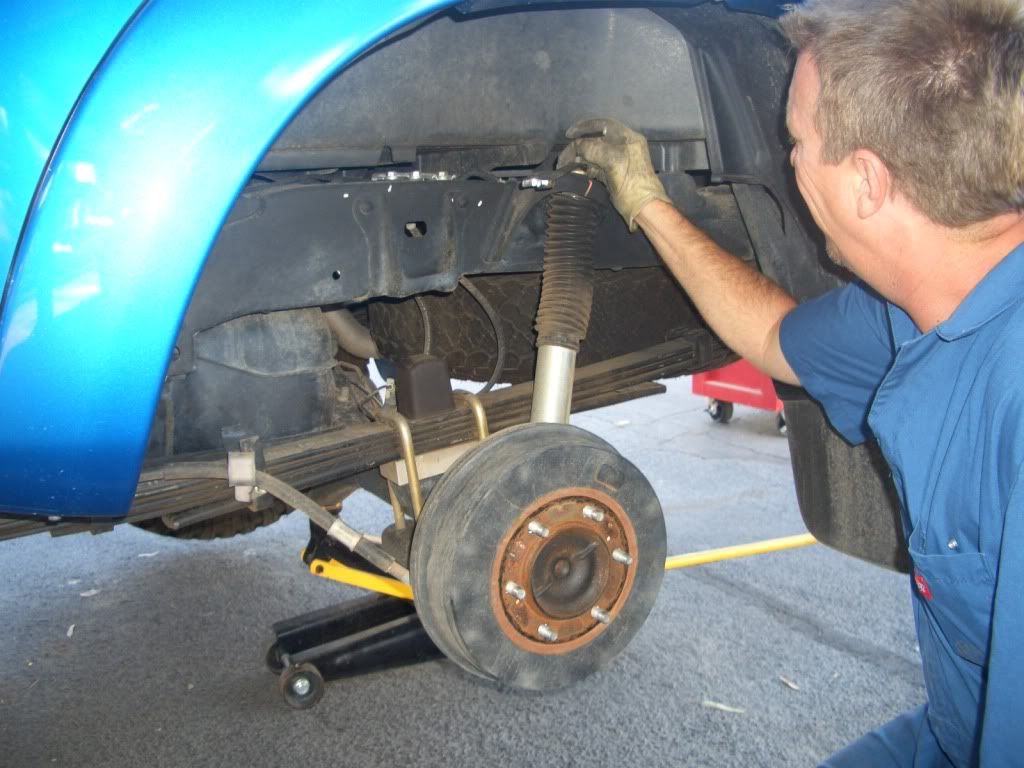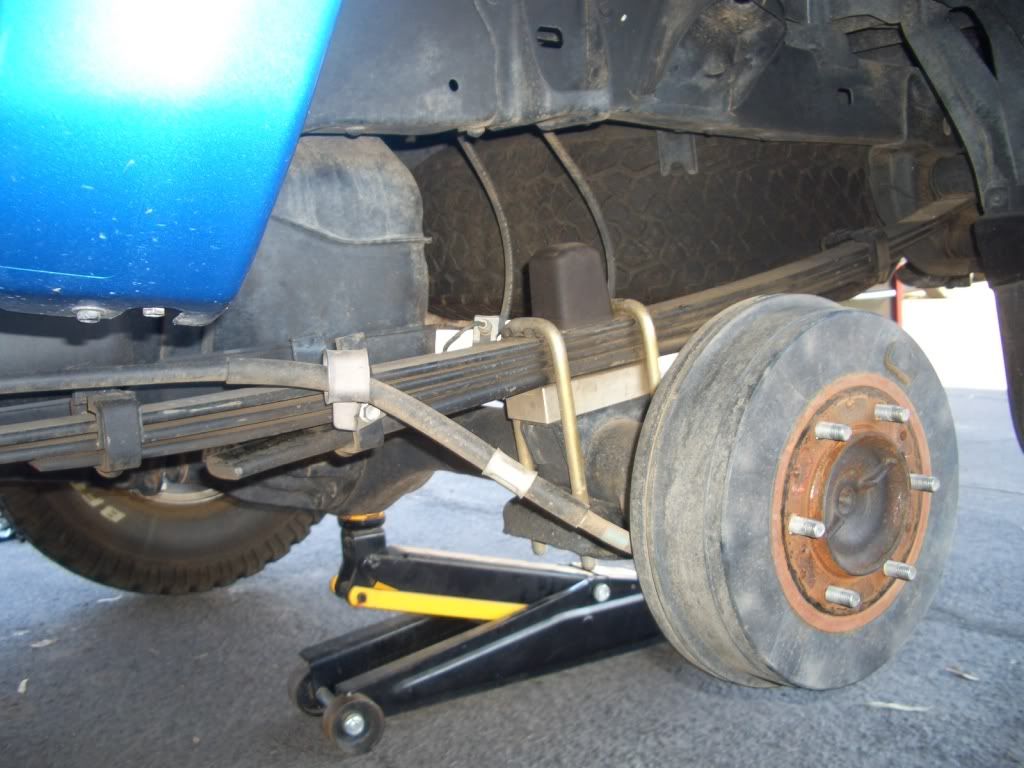 Remove the parking brake hangers.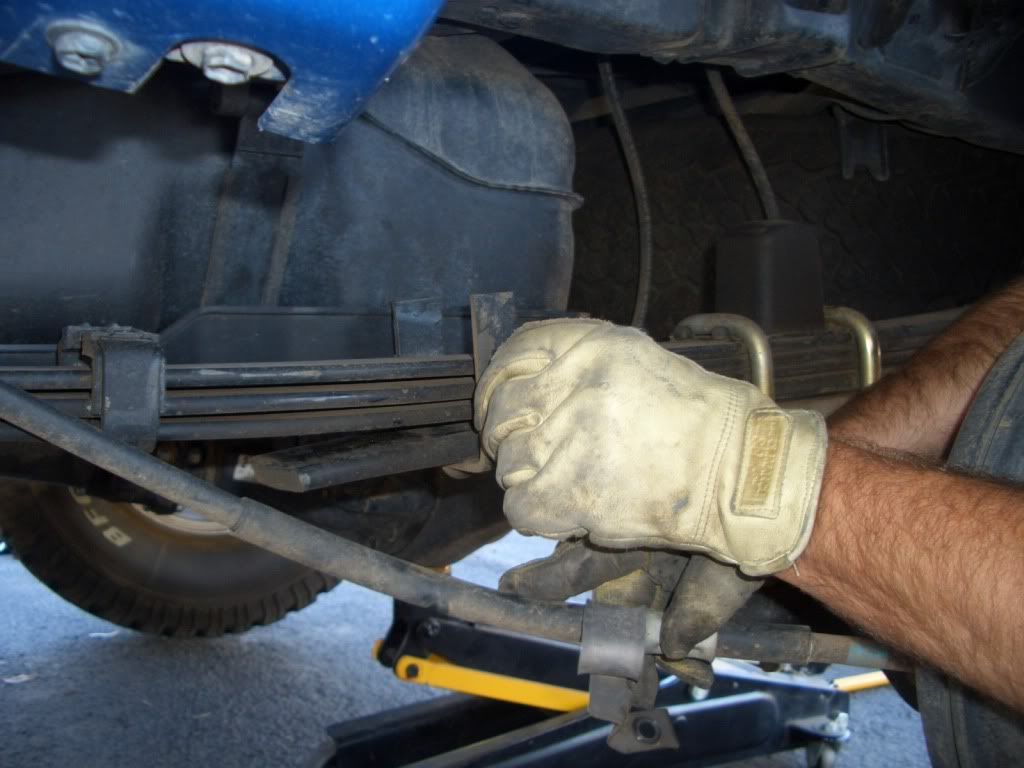 Remove the bolt holding the brake lines to the axel: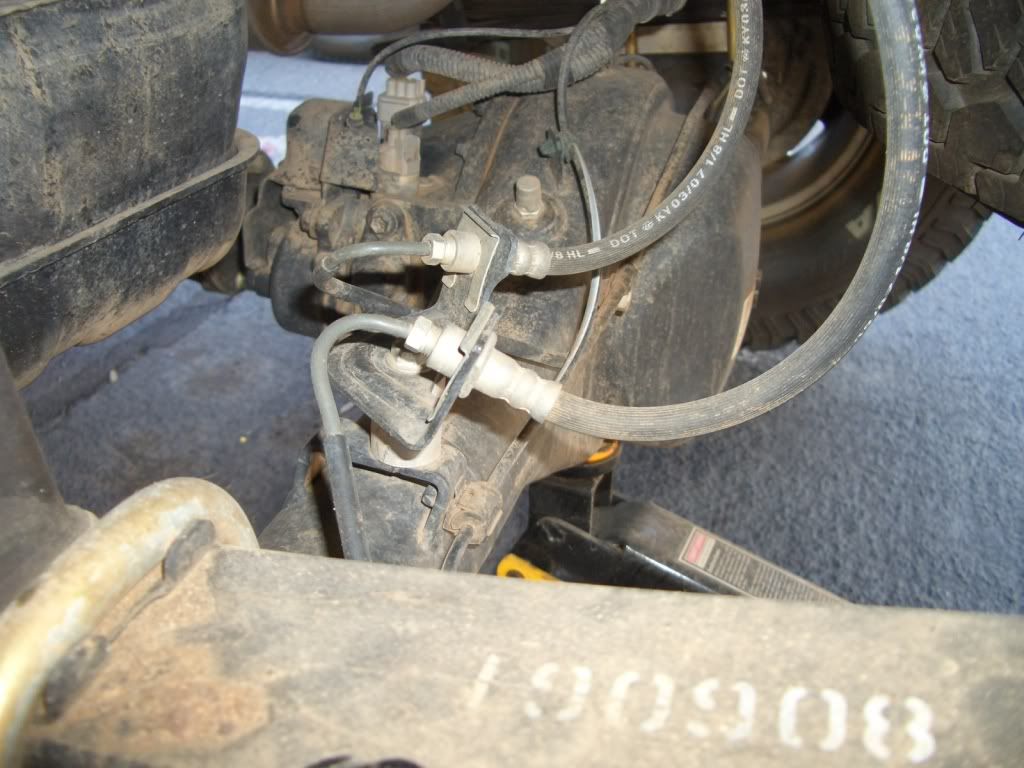 Remove "U" bolts, and bump stop: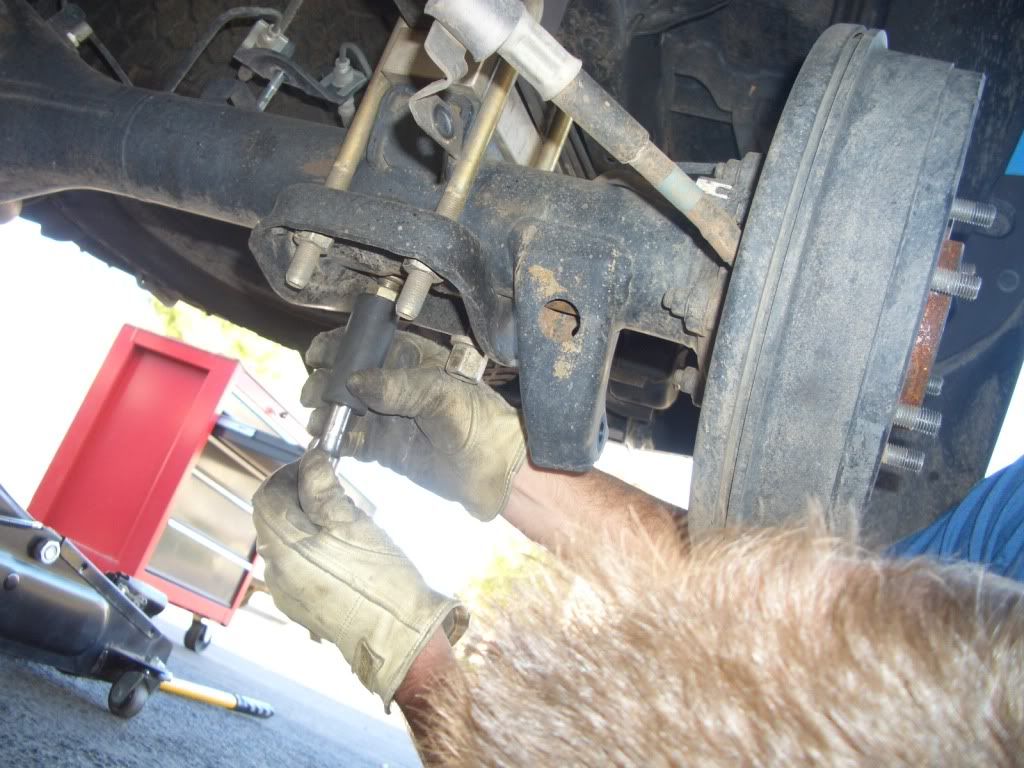 Lower axel, and attach "C" clamp to leaf pack, near the centering pin: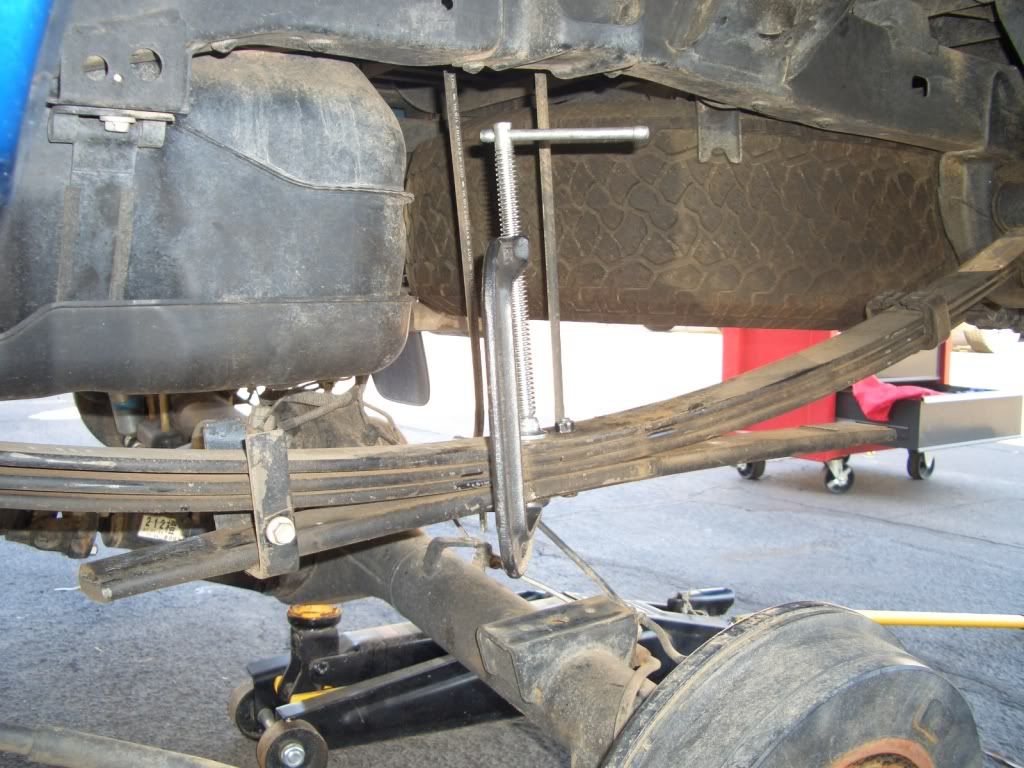 Remove the centering pin, then remove the "C" clamp:
Place the AAL in between the overload leaf, and the main leaves. Useing the 1/4" socket extension, insert into the centering holes in the springs to align them. Using the "C" clamp again, compress the springs, making sure to keep them aligned.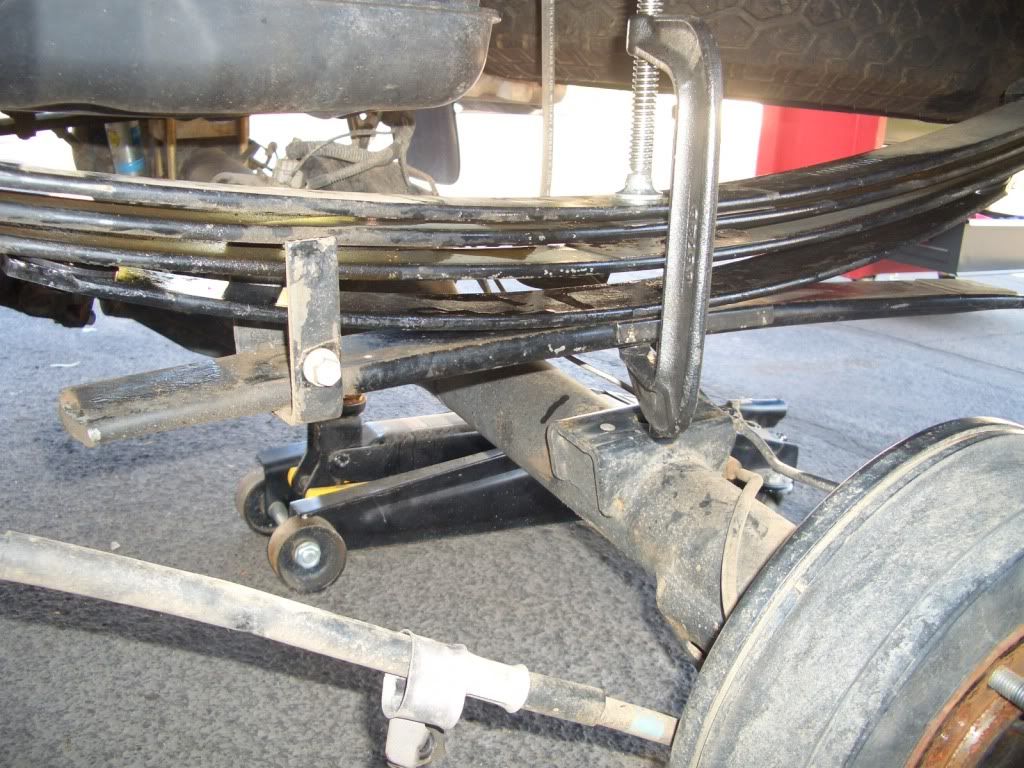 Install the new centering pin, and tighten down snug. No torque value to this, just get it tight.
Then, Cut the excess threads off the centering pin, leaving about 1/4" of thread exposed, then raise axel back into position:
Re install the "U" bolts, and bump stops. Torque "U" bolts to 75 lb-ft
Re connect parking brake and brake line brakets (9 ft-lbs), and rear shocks (75 ft-lbs).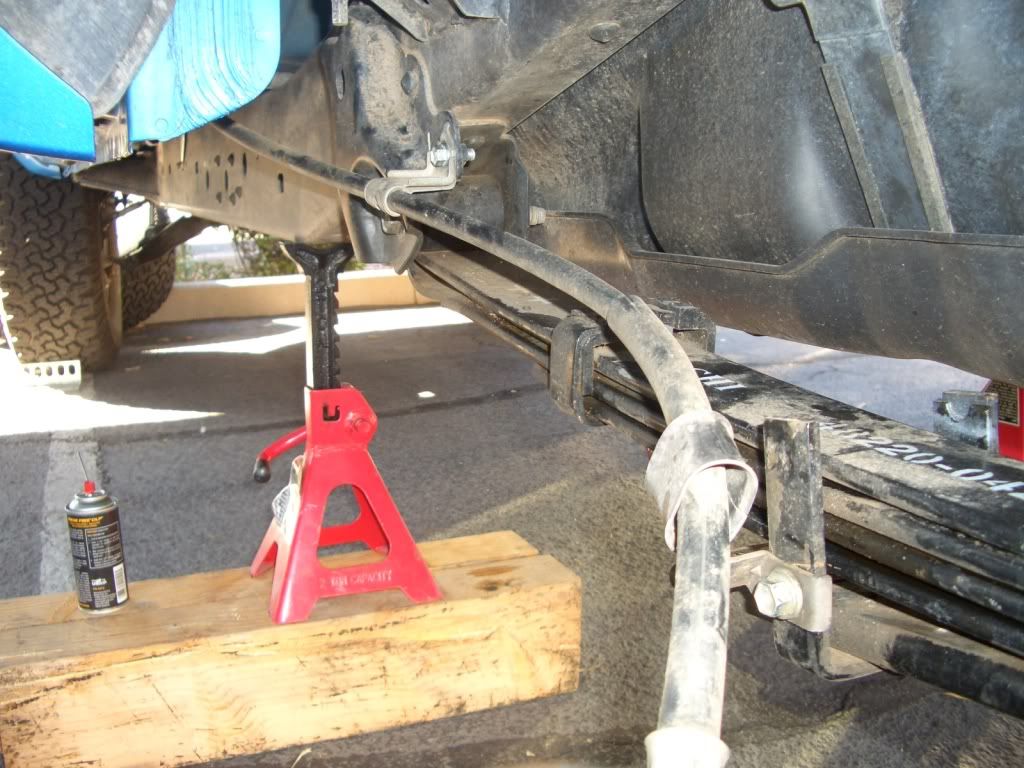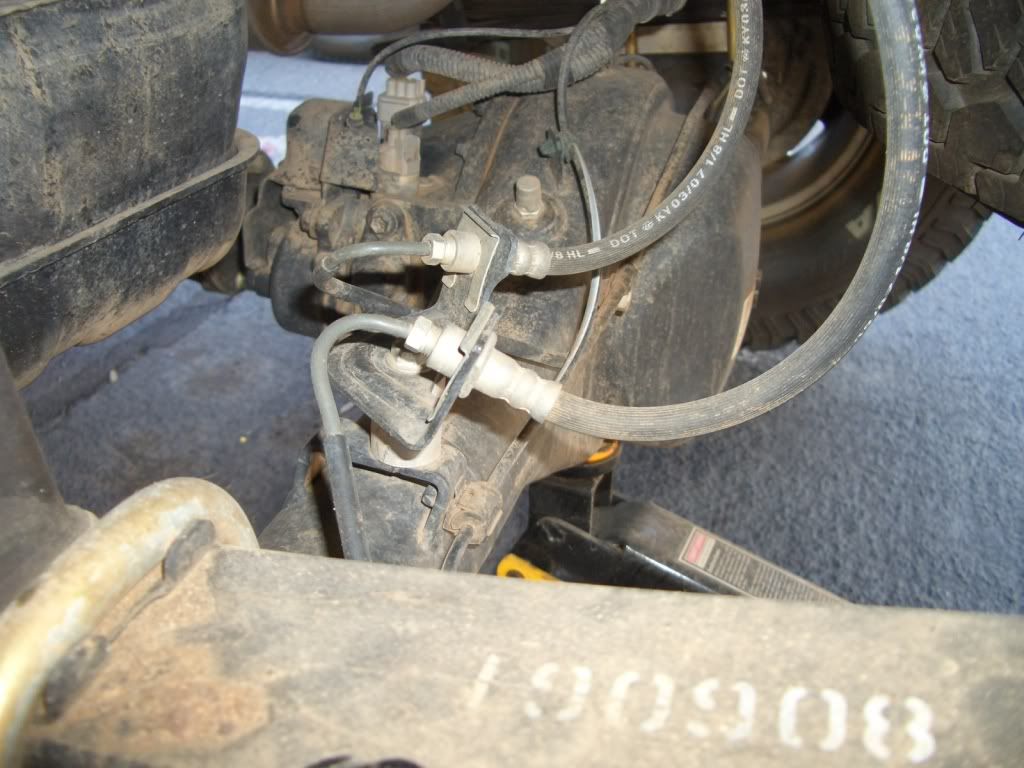 Then, repete for the passenger side.
Center pin diameter is 25/64", and most shops have them in a universal "Cut to fit" length.
Special thanks to PackerfanXD for the help, and for the Teds Hot dogs!