First, thanks to Chris 4x4 and others who have posted helpful threads, I took the laptop to the garage and consulted it with questions. These pics should be in the order I dis-assembled everything.
Up on jack stands with wheels removed and ready to begin.
Removing the brake line bracket.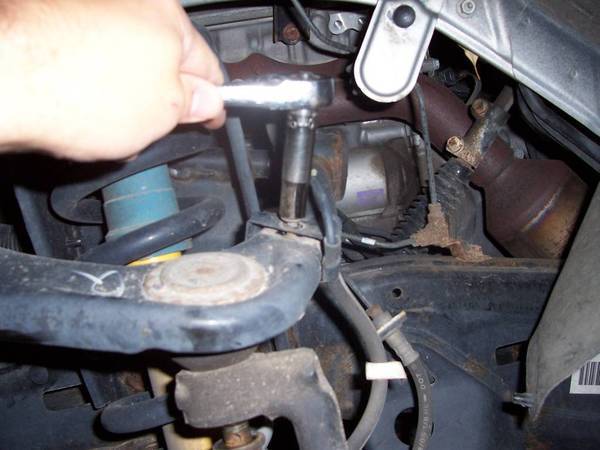 Removing the old upper control arm nut.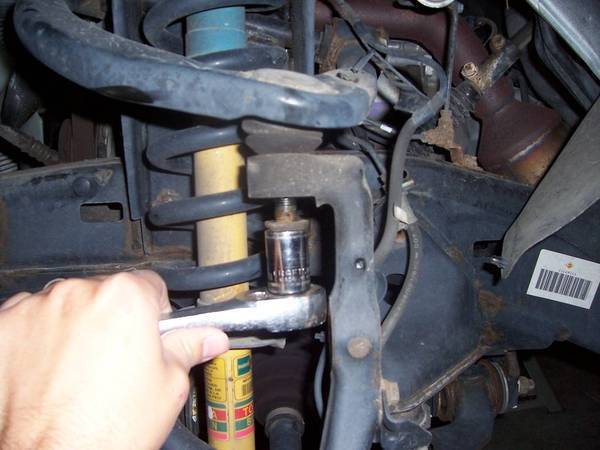 Removing the upper control arm bolt.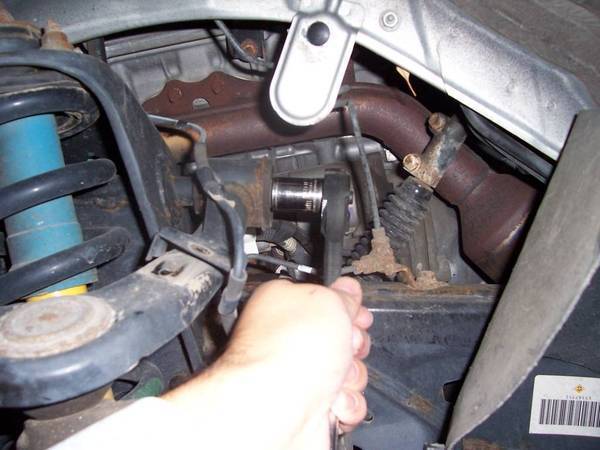 Bending the fender on the opposite side out towards the wheel well in order to tap the control arm bolt up and out through the engine compartment.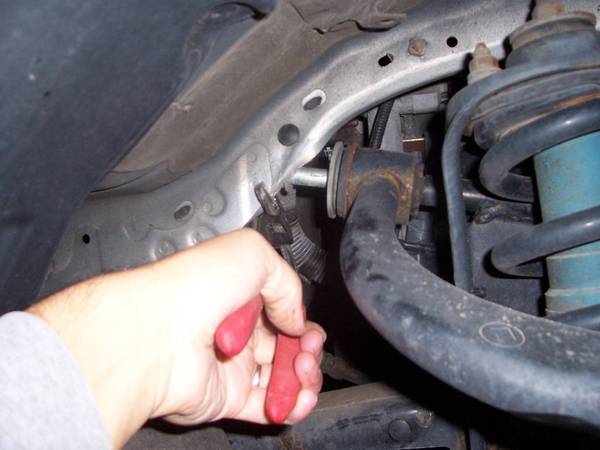 Removing the three nuts on top of the old strut, leaving the center nut in place.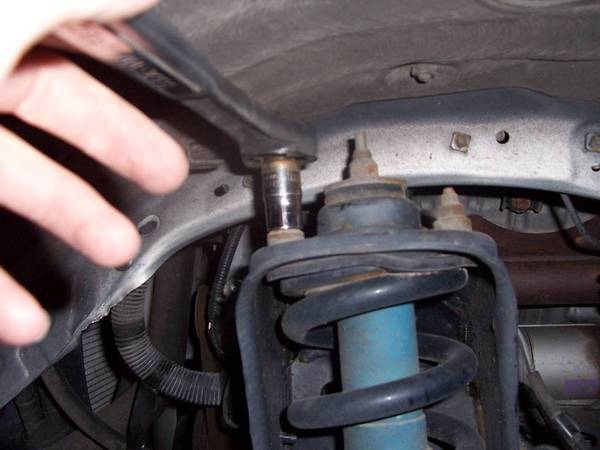 Removing the lower shock mount bolt.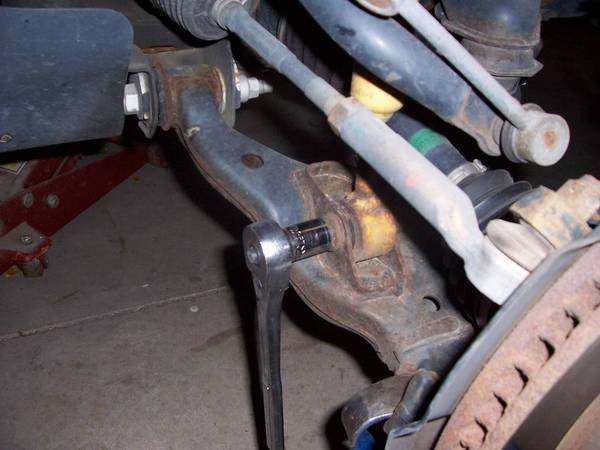 Dropping the sway bar, I had to do this in order to get the strut out (it wedged between the sway bar and drive axle) if you have a pre-runner or any 2x4 you shouldn't have to do this step.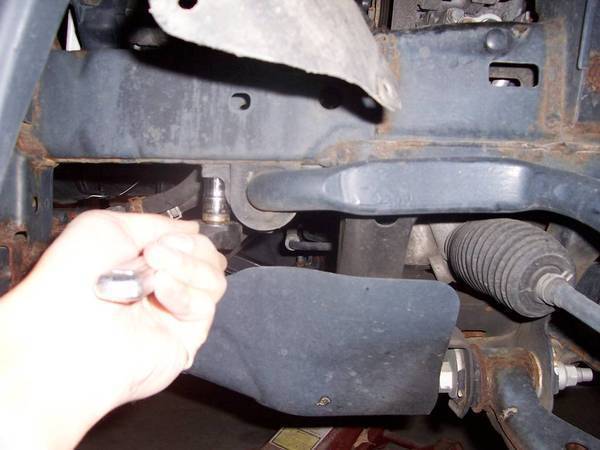 Tear down complete, at this point I took the new OME stuff along with the old struts to my local, trusted mechanic. He used a spring compressor to dis-assemble the old stuts so we could reuse the top bushings and plate on the new stuff. Here is a pic of the new OME 885 spring mounted to the OME N140s shock. I am pointing a screwdriver at the added 5mm trim packer (this just on driver's side) used to correct the infamous taco lean from the weight of the fuel tank and driver.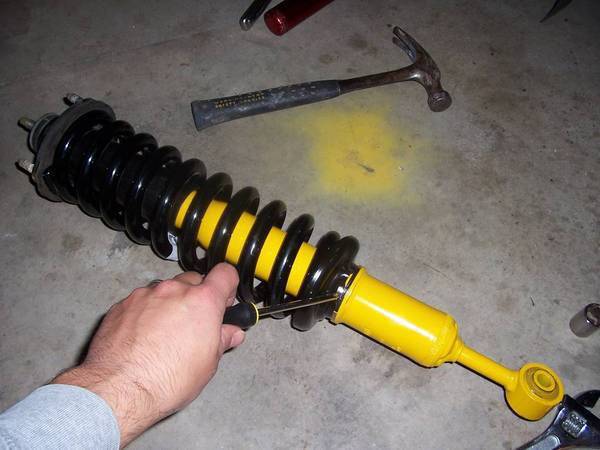 New strut installed along with the assembled total chaos upper control arm. I have heard both ways on here but chose to put the upper control arm bolt in from the back/bottom (opposite of how it used to be) since I was working alone and didn't have someone to lean over the hood and shove it in while I held the assembly in place. OH yeah, and on the driver's side it is a real bitch to get it past the fuel lines!!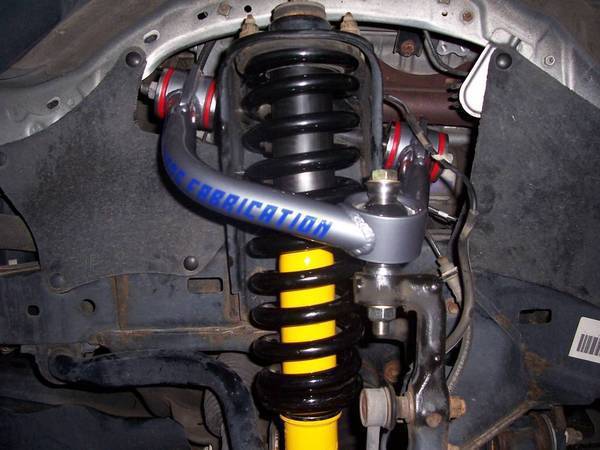 Truck before lift with stock rubber.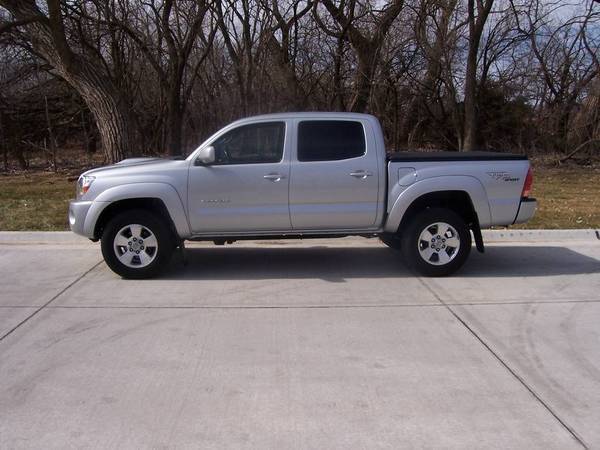 Picture below is the truck pulled straight out of the garage after the lift. It also has newly installed Micky Thompson Baha ATZ 4ribs in a 285/70/17. I do have the TSB done but have not installed the rear add-a-leaf and OME shocks that are sitting in the garage. Now I need to get it aligned.