For those of you that decide to go this route as I did here is how to install them yourself.
First, read this thread about removal/install of the UCA, I'll fill in how to get the ball joint (b/j) out of your stock UCA and into the Camburg UCA.
http://www.tacomaworld.com/forum/sus...w-install.html
My pictures suck but are good enough.
What you'll need in addition to remove/install:
Ball Joint press (Free at auto store; I got mine at Kragen: $210 deposit and no charge as long as you return it in 5 days)
Needle-Nose pliers
Flat-head screwdriver
Hammer or small sledge
Non petrolium grease (optional, but recommended)
Begin: after the UCA is off the vehicle, first remove the retainer wire from the rubber boot with the needle-nose. Be careful we'll reuse this.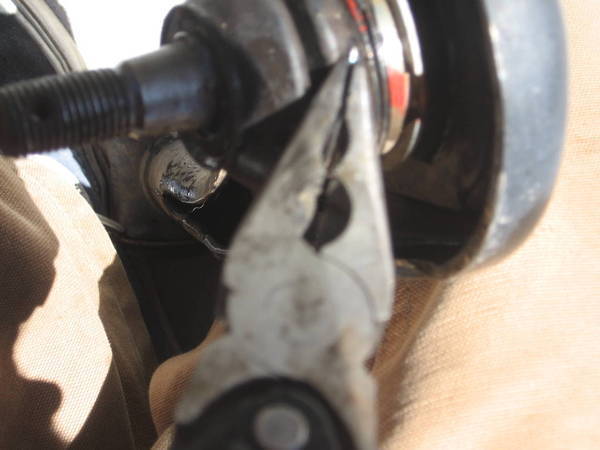 Now you have this off: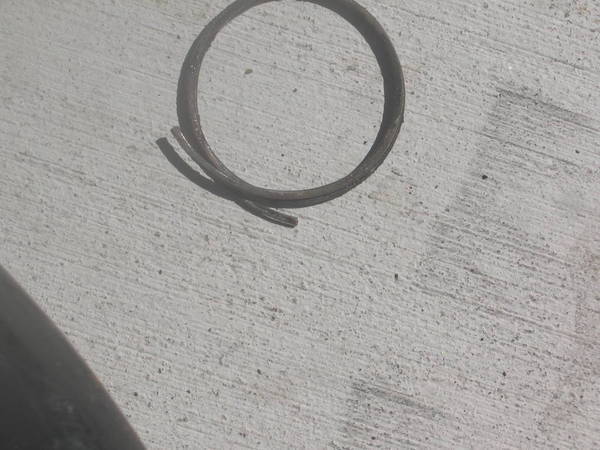 Now just work the rubber boot off with your fingers, We reuse this too:
Now take the retainer clip off, If ound a flat-head most useful, just work one end up and walk around it untill it's off, We reuse this too: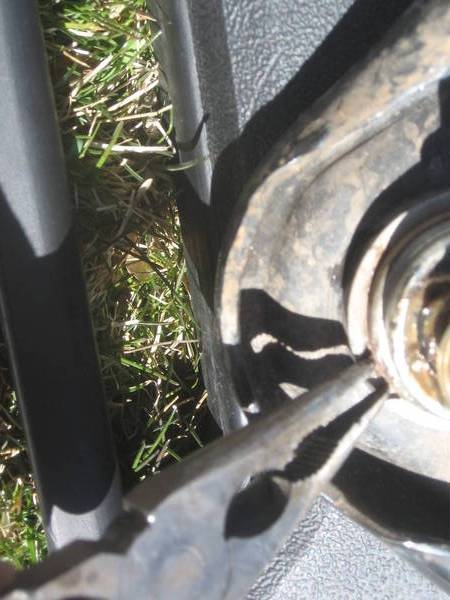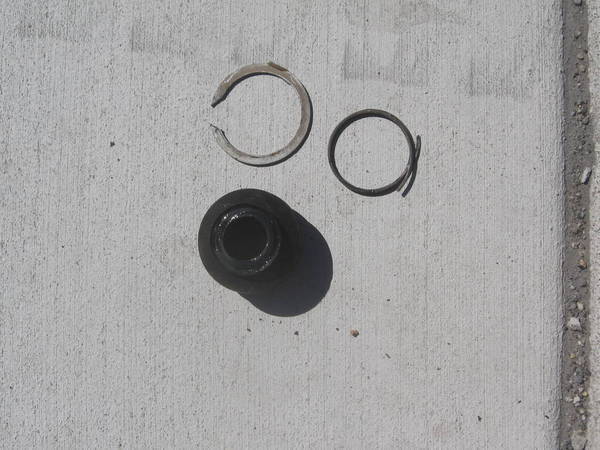 Now the fun part (sarcasm) using your ball joint press, press the ball joint out of the stock UCA. The ball joint press comes with instructions and is pretty easy to figure out. Note: Once you have the cups on the ball joint and the C-Clamp it tight, just hit the tightening bar straight down with a hammer until the b/j pops out.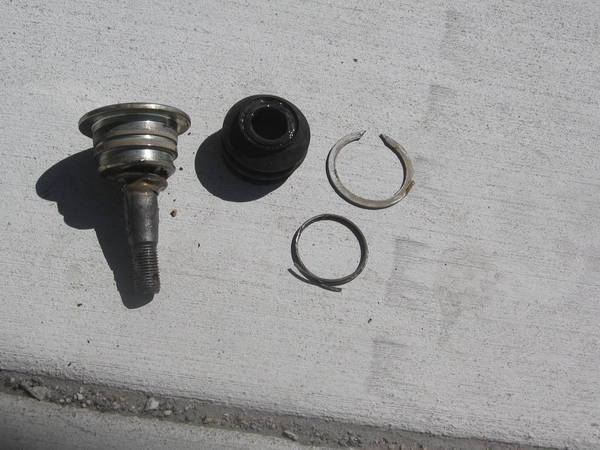 Now wipe down the b/j and put a LIGHT coating of grease around the Camburg UCA where the ball joint fits into it, this will help install of the b/j.
Put the b/j into the Camburg then using the b/j press, press the b/j all the way down. If you cant put the retaining clip into it's groove then you need to keep pressing; make sure the b/j is straight while doing this. Note: I found it easier to use the cups and a hammer and just tap the b/j into place. Notice each UCA is labeled 'Driver' or 'Passenger' side up.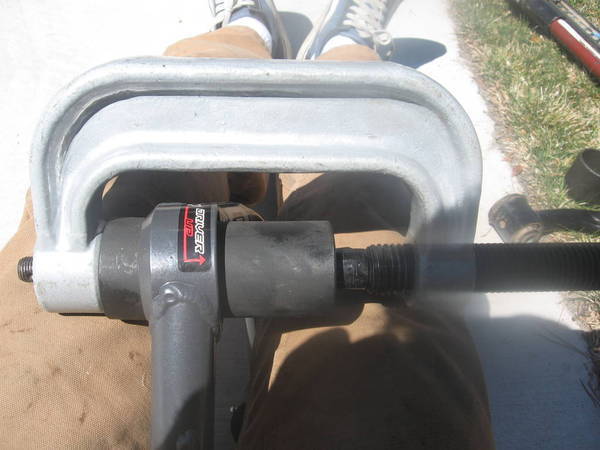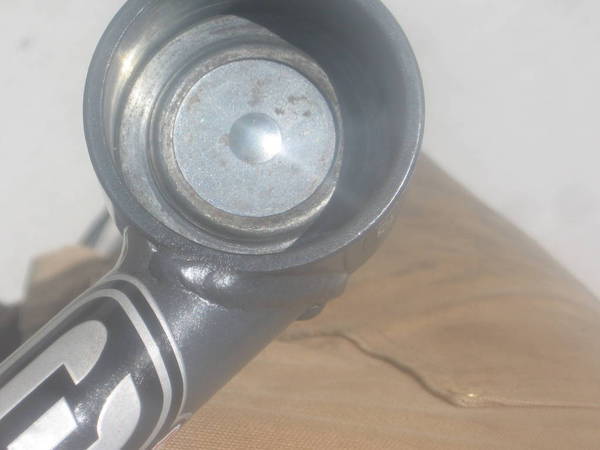 Re-install the retaining clip and pack the b/j with grease. (I use BelRay Waterproof grease)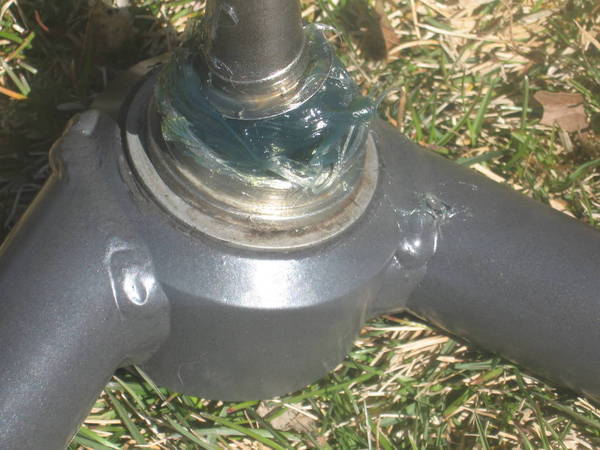 Then pack some more grease into the rubber boot and install it. Note: it helps to twist as you push to get it on. Then work the retaining wire back on to secure the boot, be careful not tho puncture the boot.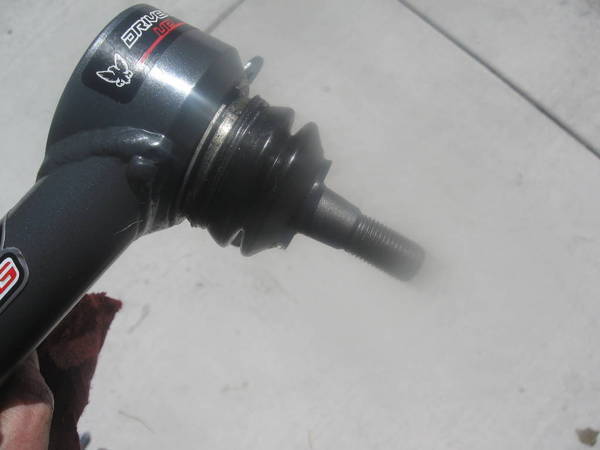 Now go install your new UCA's.