I just finished installing the
All Pro
remote resi's last night with several difficulties. After finally getting things figured out (instructions would have been nice) I snapped some pics to show that the remote reservoir lines actually end up interfering with the shock tower mount. I had to rotate the remote resi out toward the tire by quite a bit just to get the shock installed and am considering cutting away a section of the shock tower mount so that I can rotate the reservoir further away from my tire. I'm running a 17X9" tire with a 4.5" BS and have "maybe" an inch of clearance between the resi and the tire.
With the reservoir mounted as FOX has them designed, the 90 degree tube bends interfere with the shock tower mount as seen below. This is concerning because there is NOTHING in the FOX design that keeps the shock from rotating and hitting the tire. I'm thinking about drilling 2 small holes in the back of the shock tower (or frame area) and using a zip tie and running it between the 2 holes and around the fittings between the shock and the reservoir.
Waddayathink?
From the side, jacked up: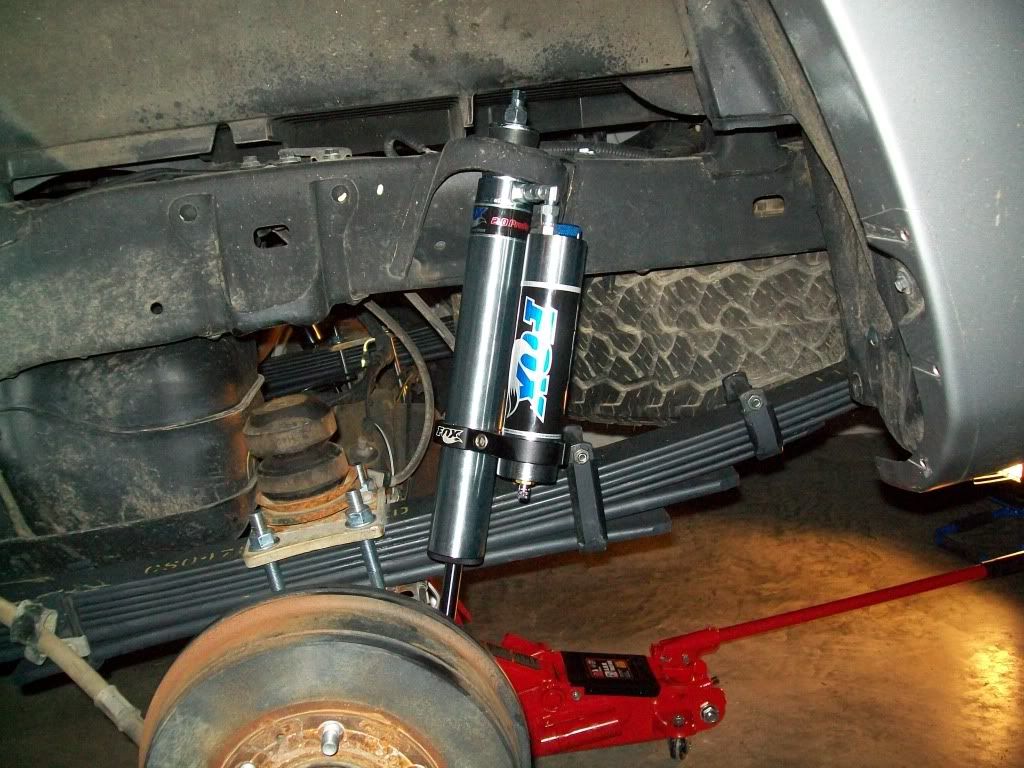 Closer view from the side, still jacked up:
From behind the vehicle, jacked up: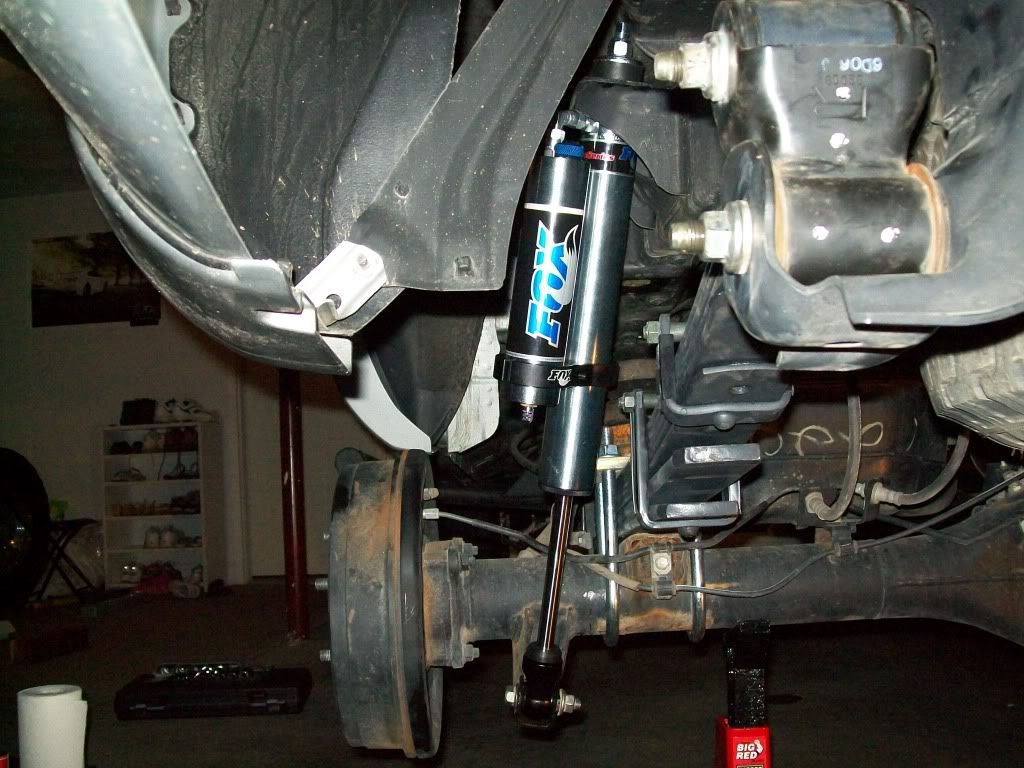 Closer view from behind the vehicle, still jacked up: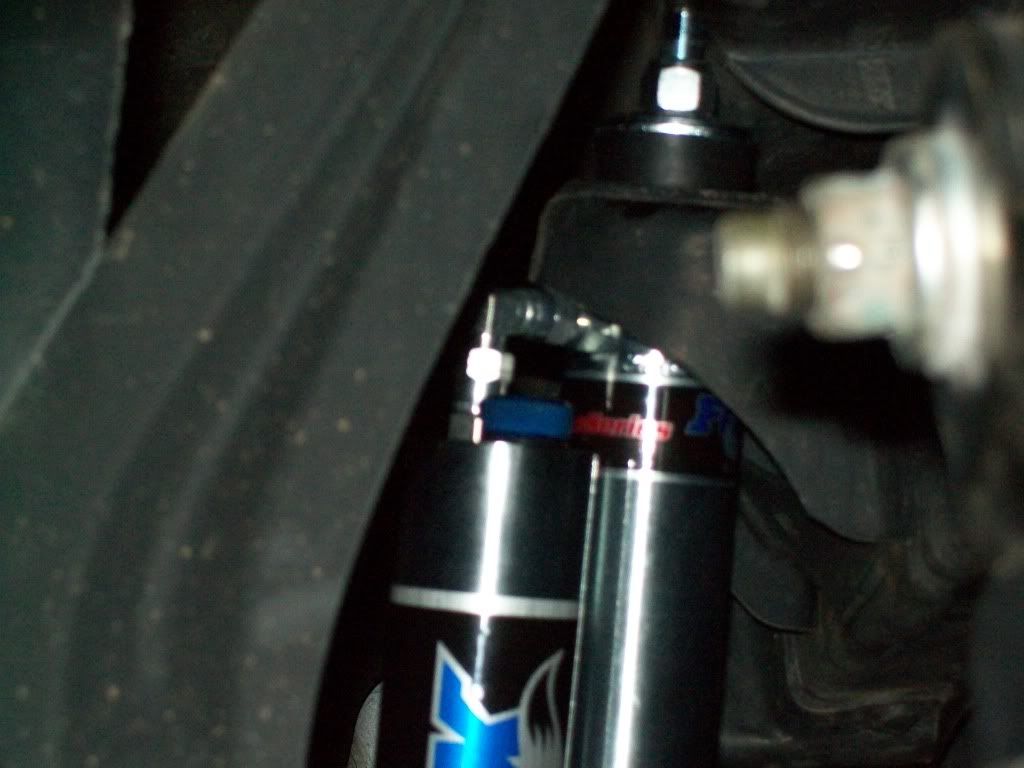 I'll snap a few more pics later showing the proximity to the tire. It was late last night and I had a hard time getting the right camera angle with the tire on the vehicle.
So, is this shock REALLY designed for our trucks? I'd love for All Pro to chime in as I was told Sarah is running this on her set up.