http://s406.photobucket.com/user/Spe...03661.mp4.html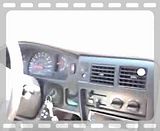 My old setup with a Garrett GT3076R ball bearing turbo and 15psi run. Now its got a naturally aspirated LS1, soon to be running on twins! Well maybe not soon, but eventualy.
Had about 300rwhp there.
I may ave reposted this so sorry if you saw it before and I stole a minute of your life, lol.