After getting muddy water sucked into my 2010 Tacoma differential, on the trail to/ from Mision Santa Maria in Baja California... and being instructed by HB Murphy to do the mod described here on TW... I ordered the parts from my dealer (Union & Breather for $12) and bought 6 feet of 3/8 x 5/8 yellow pressure tube from
Lowes
plus a couple of hose clamps.
The breather is on top/ left side of the pumpkin (rear differential) 18 inches above ground level. It is a there to allow hot gear vapors to vent. The problem is that if we cross any streams or mud pits deeper than the breather (18"), contamination can occur... and did in mine, per the tech at my dealer.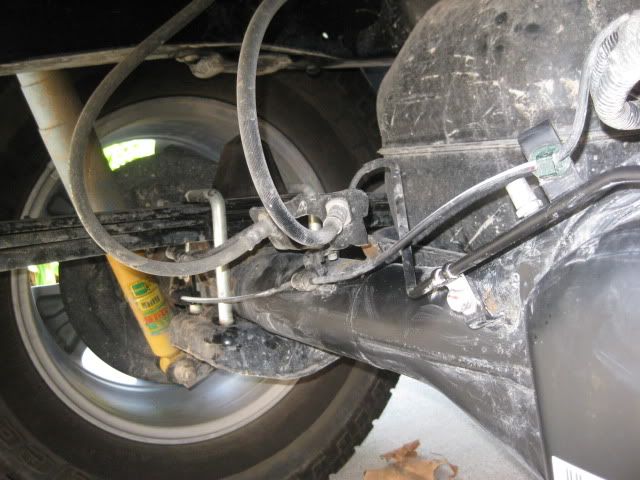 I dropped the spare tire to permit easier access (and to turn the spare over, so we can get to the air fill valve stem in the future).
I removed the stock breather with a 14 mm or 9/16 open end wrench.
I installed the union (#90404-51319) with teflon tape wrapped on the threads.
I added my 6 foot piece of 3/8 x 5/8 pressure tube (later trimming about 1 foot of excess)... having the excess made working the tube through the frame and openings easier.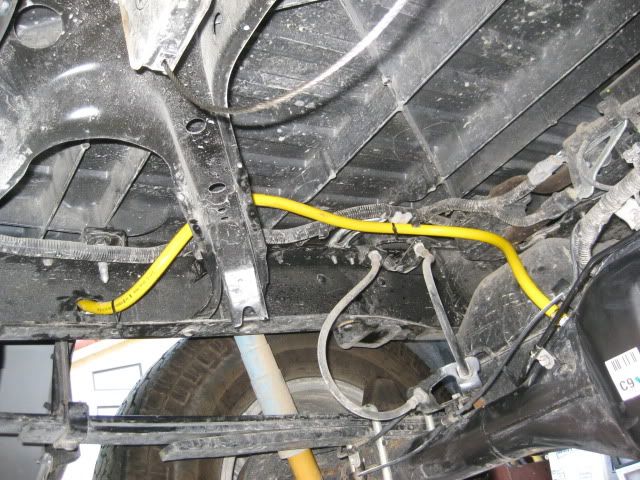 I drilled a 5/8" hole in the side of the storage box on the left side of the bed.
I pulled the tube through the hole, cinch tied the run to the differential in a couple of places with extra along the route to allow for axle movement.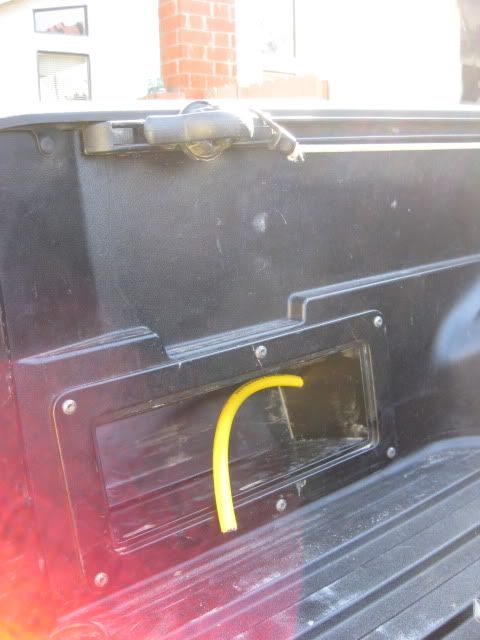 I cut the excess amount of tube, added the hose clamp, the breather (#90930-03136) and tightened the clamp.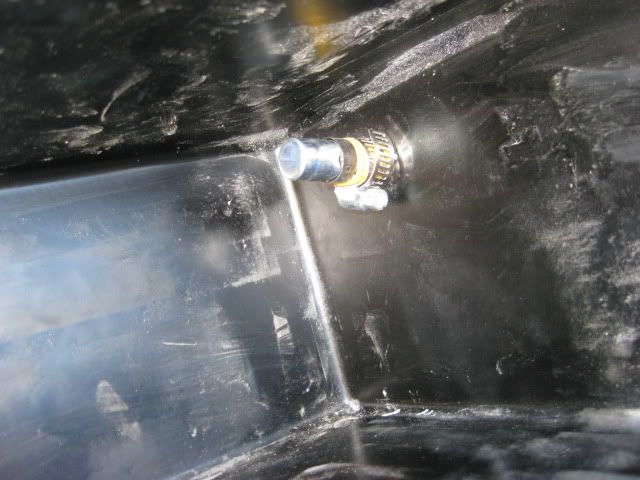 DONE... High water beware!
PS, for those who are wondering... the front differntial has an extended breather, in the engine compartment... who knows why Toyota didn't do the same on the rear?