(
See 3.4L 5VZ 1st Gen oil change for 1st Gen Tacomas
)
The oil filter for the 2.7 second gen is: 90915-YZZG1 (the following part numbers are equivalent:
90915-YZZG1, 08922-02011, 90915-YZZD1, 90915-YZZD1-DS)
Oil filter for the 4.0 second gen is: 90915-YZZD3
Make sure you have all you need for your Oil Change:
Oil filter
Oil filter wrench
New oil plug gasket (available from dealer)
5.5 quarts of oil
5/16" ID 5ft long tube
14mm socket wrench
Oil pan
Oil funnel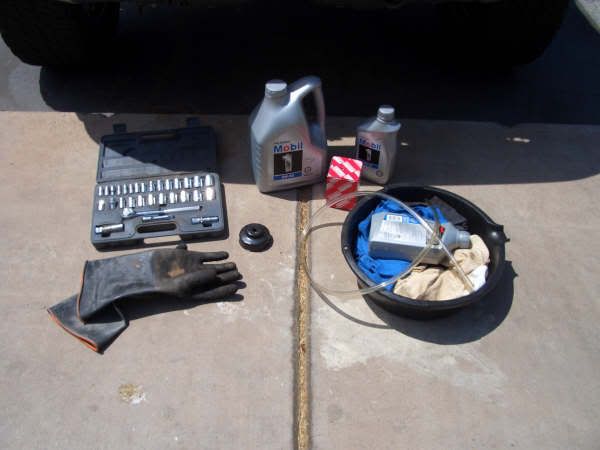 Remove the plug at the bottom of the filter holder: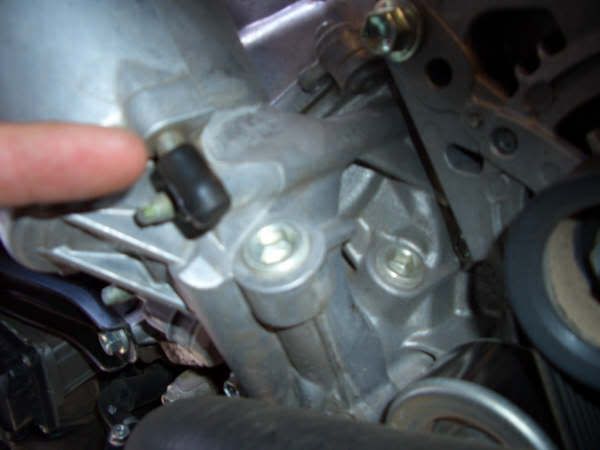 Connect a 5/16" 5 foot long tube to the filter drain, and run it to your Oil catch pan. Useing a filter wrench, remove the filter:
Clean the filter mount to get the dirty oil that sleft in it, out.: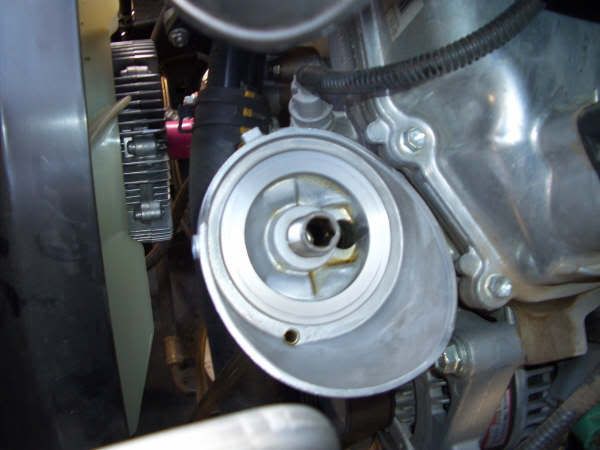 Put the filter holder plug back on. Lube the new filter seal with a light film of oil:
Install the new filter. Hand tight, then 1/4 turn: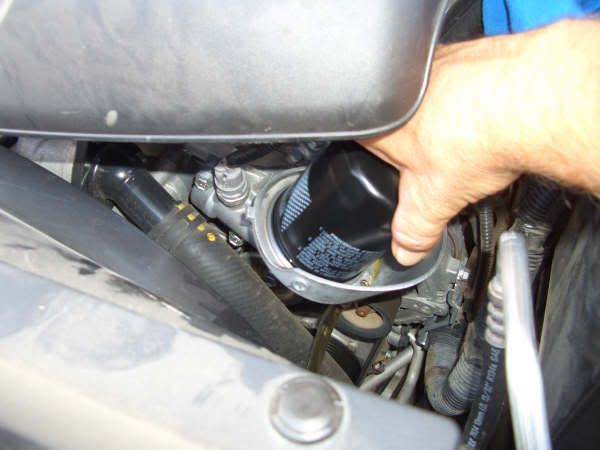 Get a 14mm socket, and find the Oil drain plug under the truck:
After breaking it loose, remove it and let the oil drain out:
After the Oil drains out, with a new gasket on the drain plug, reinstall the plug in the Oil pan and torque to 30 lb-ft:
Then, Fill with 5.5 Quarts of your favorite oil:
Run the engine for a couple of mins. and check the level:
Dont forget to recycle your used motor oil.
Many Auto parts store will accept your used motor oil for recycling. Check you phone book.