NOTE: 2009 Models use the same parts, but there are more harnesses plugged in as it has more features.
This is a fairly simple install You will need to order two parts:
Toyota Part #
82241-04030
is a relay and Part #
81980-35020
is a jumper.
This installation also works on 2003-2009 4Runners, but you will not use the jumper. You only need the relay Part # 82241-04030.
EDIT:
as of 07/12/12 TRDParts4U has the DRL Kit. This includes the relay and jumper.
You will also need a 10mm socket wrench, a flat blade screwdriver, and a set of plyers (hopefully you will only need the socket wrench).
What you will be doing is replacing the current TURN SIGNAL RELAY with a new one + a jumper. The new relay will turn your FRONT TURN SIGNALS on when you don't have your headlights on and you are moving. This allows your truck to be seen better in all driving conditions.
Before you get started: DISCONNECT THE BATTERY - Otherwise you will set off your alarm!!!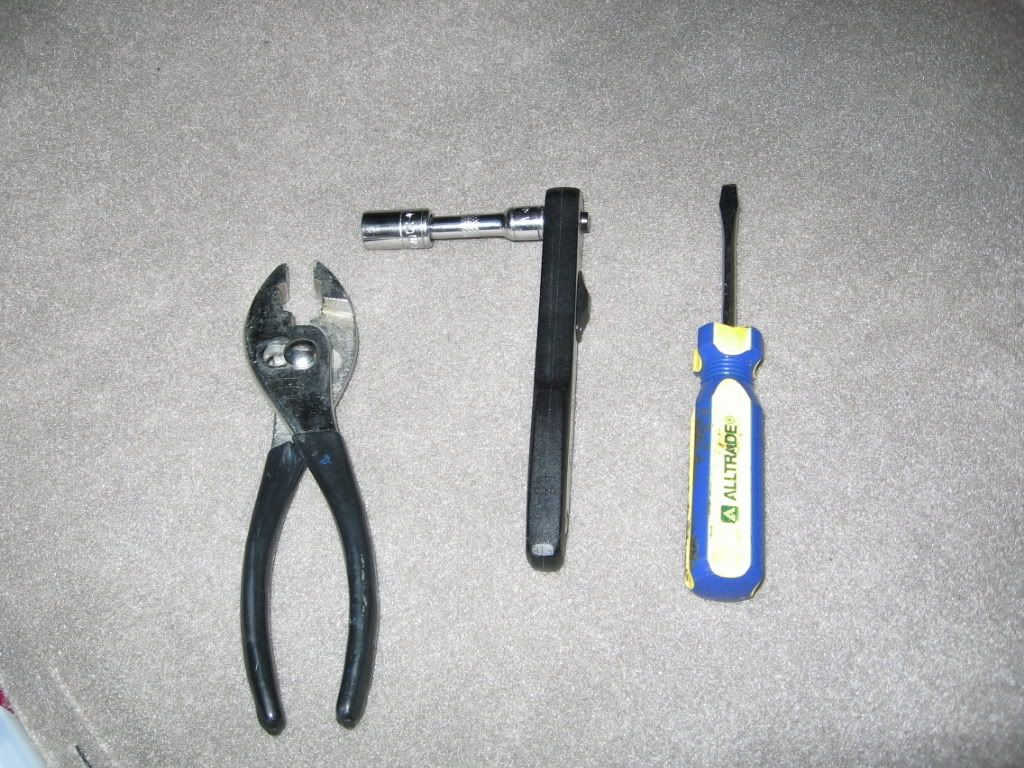 Start at the drivers door and GENTLY remove the panel across the threshold of the door with your hands. It should un-snap from its place. Work your way from the back towards the dash.
This is what it should look like completely removed.
Next you will need to remove the foot rest. Gently pull straight out on the foot rest and it will un-snap from its mount.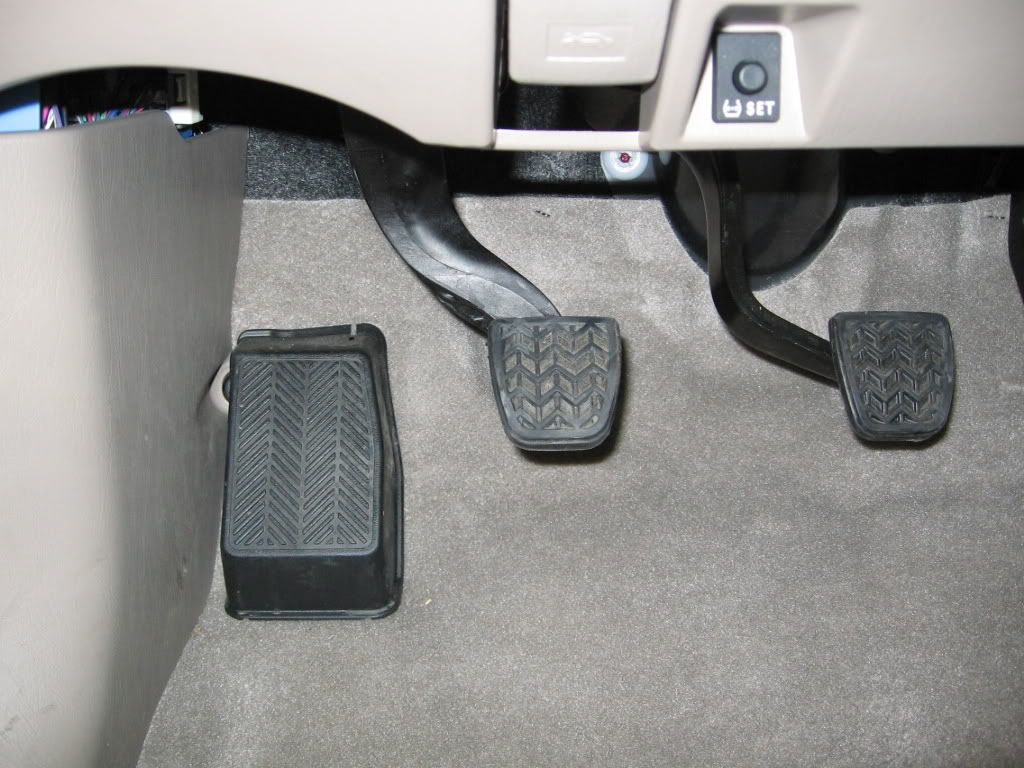 After the foot rest has been removed, remove the rubber grommet that holds the kickplate in place. It pulls off just like the foot rest.