been wanting to do this for a while now, so today, i finally did it. i like how it turned out too. really not too expensive to do either. thanks to gorilla_97 for some tips and heads up.
what you'll need:
small short hard bristled paint brush
100 grit medium sand paper
blue painters tape
laquer thinner/paint thinner
1 can of herculiner bed liner material
some newspaper
rags
first,on my truck, i did the rear bumper, then the chrome strip on my front bumper. i took the plastic caps off the top of the rear bumper, removed the rubber bumper plug, and removed the tag lights too. i washed the rear bumper with some dawn dish soap and dried real good. then, i sanded the the rear bumper with the 100 grit paper. then, i wiped it down a few good times with laquer thinner to remove any sanding dust. then........i applied the bed liner material. i did one coat, let dry for an hour, then i went back with a 2nd coat and 3rd coat, 1 hour between each of those coats. in half an hour, it'll be tacky still a bit, but not bad.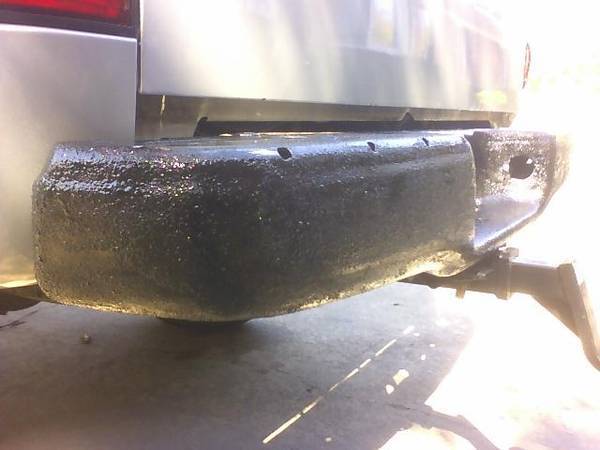 this is with everything removed and and only the first coat.
next, i went to the front. i washed the front bumper like i did the rear, then dried. i used the painters tape to tape the top colored part of the bumper. then on the bottom, i taped under the chrome, then put a line of newspaper down and taped it up. next, i sanded the chrome and cleaned it with the laquer thinner. next, i applied 3 coats the same way as i did the rear.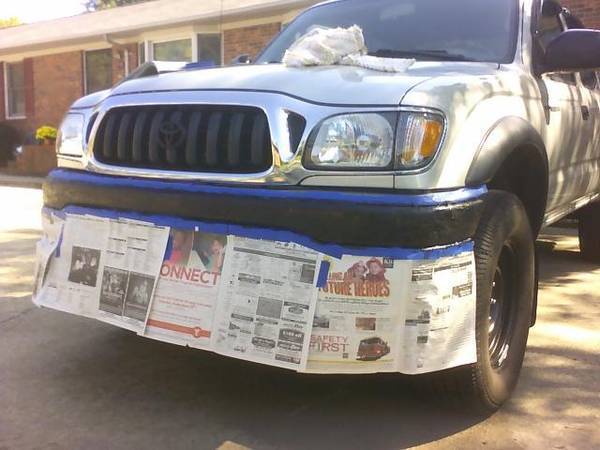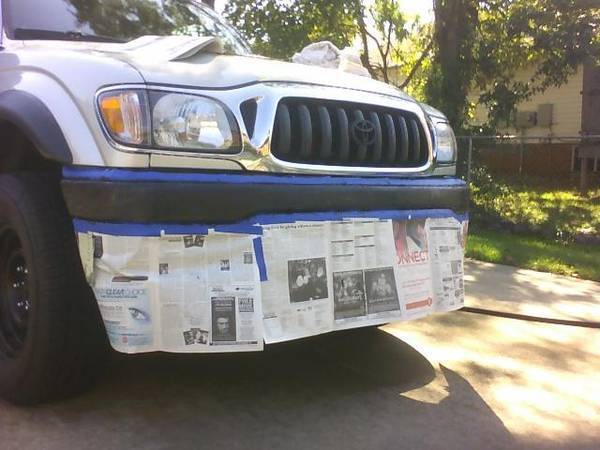 again...these pics are with only one coat.
finished pics to come shortly.