After my write-up on how to install Daytime Running Lights (DRLs) on an 05+ Tacoma, tons of members have been asking me how to disable them via a switch or permanently. Well, it is quite simple.
First, read how to install them here...
05+ DRL (Daytime Running Lights) Install OEM
That will show you how to get to the backside of the computer module underneat the dash. To get to the wiring harness and DRL control module.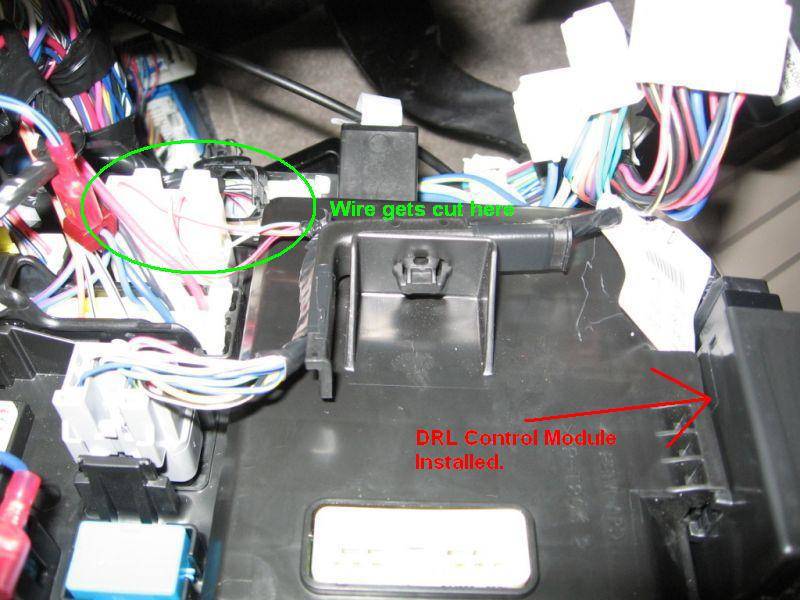 On the wiring harness that we install in that tutorial, there is a
GREEN
wire with a
RED
stripe coming from the DRL control unit going to the main control unit (see picture below). This wire is the main power for the DRL circuit. If you disable this circuit, you can disable the DRLs without affecting your Hazard lights or your Turn Signals adversely.
The Green wire with the Red strip is going to go from the white connector to the DRL control module. This wire is only one of three wires coming from this particular connector.
I then soldered and heat shrink'ed a wire at each end going to a switch. This way I can enable/disable the DRLs at will.
At the moment, I have a very crappy Radio Shack 12v toggle switch controlling the DRLs, but I suggest that you invest in a switch that will look closer to OEM such as one of these:
http://www.oznium.com/gsw-45
...which was
suggested by Keason1*