So this is what I have currently: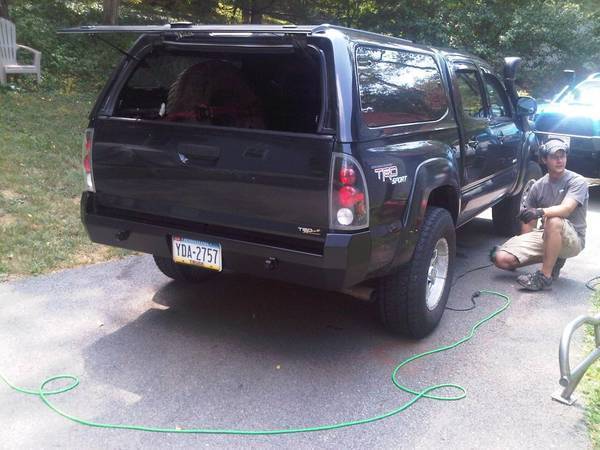 This is the ATO direct bolt-on replacement rear bumper with shackle mounts and a hidden receiver hitch behind the flip up license plate.
It is an awesome bumper! But I've come to the realization that I want a tire gate to mount my spare...

I've posted a poll of possible options that I've come up with.
I'm open to suggestions as well.