Okay, so after tons of reading, some blown fuses, and freezing my ass off in 25° weather, I have successfully done the ABS Kill-Switch
AND
the Yellow-Wire Mod.
Thanks to
Milowilli
,
Sandman
, and
tacomafide
for helping me figure out and troubleshoot the ABS mod!
This was on my
2011 V6 TRD Sport w/ VSC & TRAC
Auto-Trans (
no
locker,
no
ATRAC,
no
TRD Off-Road pckg.)


These methods
should
be compatible on similar models (no OR pckg, no locker, TRAC equipped, VSC equipped), provided the wiring harnesses are the same.
That being said, I am not responsible for any damage, injury, or harm resulting from anyone attempting these mods. This is for informational purposes
ON
LY
. If you do attempt these mods, you do so
AT YOUR OWN RISK!
-ABS KILL SWITCH-

STEP 1:
Unplug the Battery
. Remove the trim on the Driver's Side to access the wiring harnesses behind the kick panel.
STEP 2:
Unplug the white modular plug (
IB1
). It's the 2nd one down right next to the Parking Brake in the
BLUE
housing.
(from CROM's thread):

STEP 3:
Cut the
LIGHT GREEN
wire (as pictured). I chose to crimp on some quick-connect terminals so I could easily re-connect the wiring if needed, and wrapped it up with heat-shrink tubing.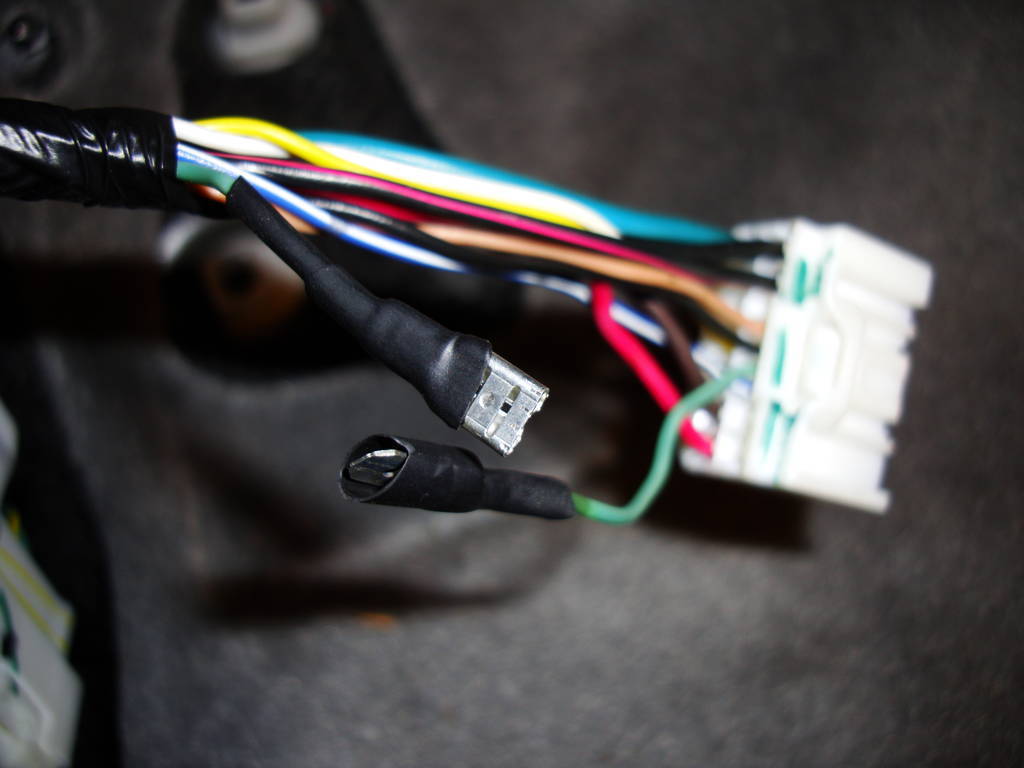 STEP 4:
Find a good
SPST On/Off Switch
to use, and choose a good location to install it. I grabbed
this
simple one from RadioShack.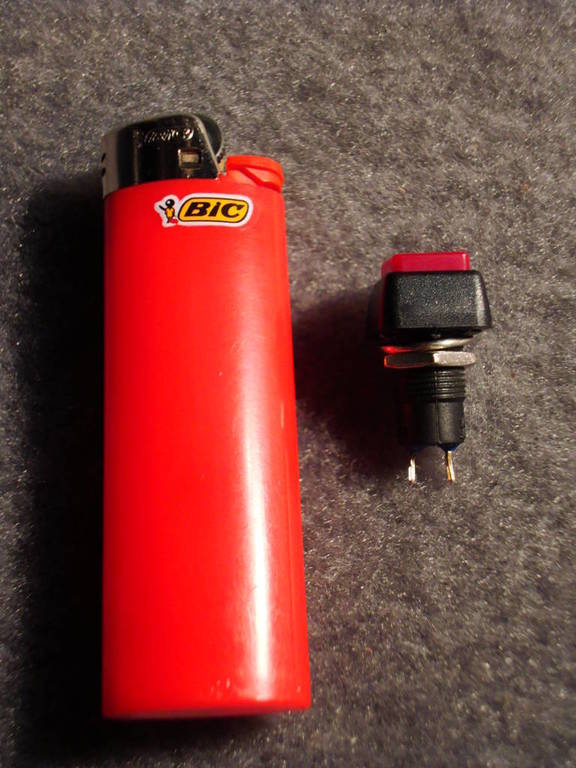 I installed it right above my TPMS reset button. I prefer to have all my mods clean and discreet. 3/8" drill bit should do the job nicely.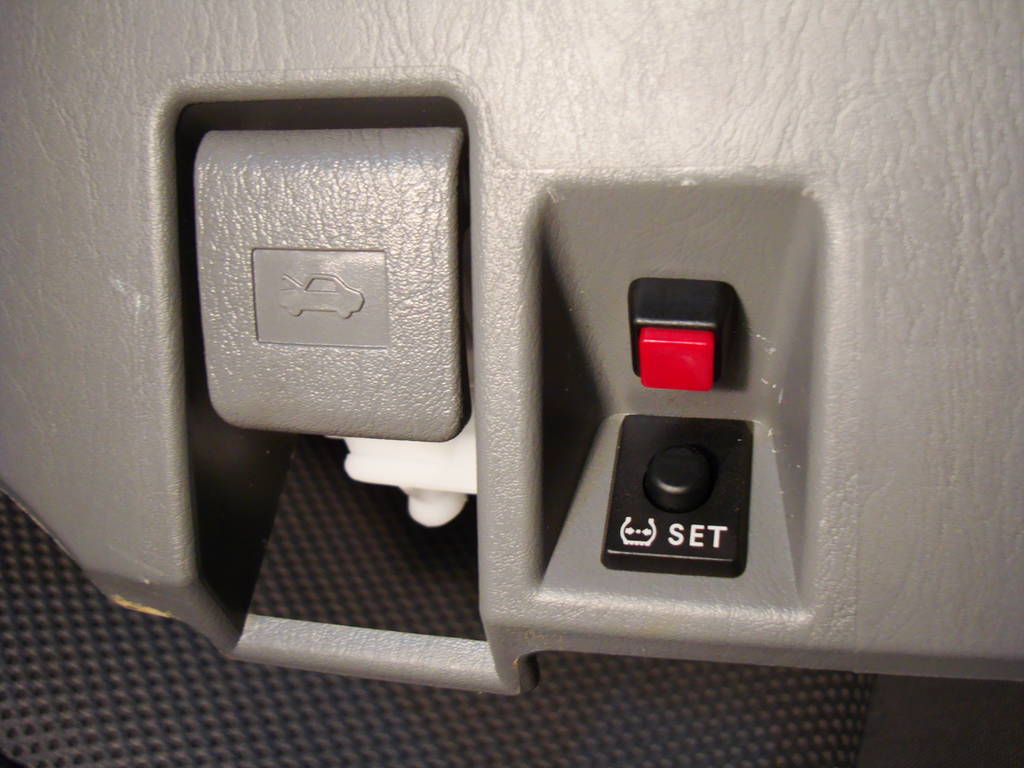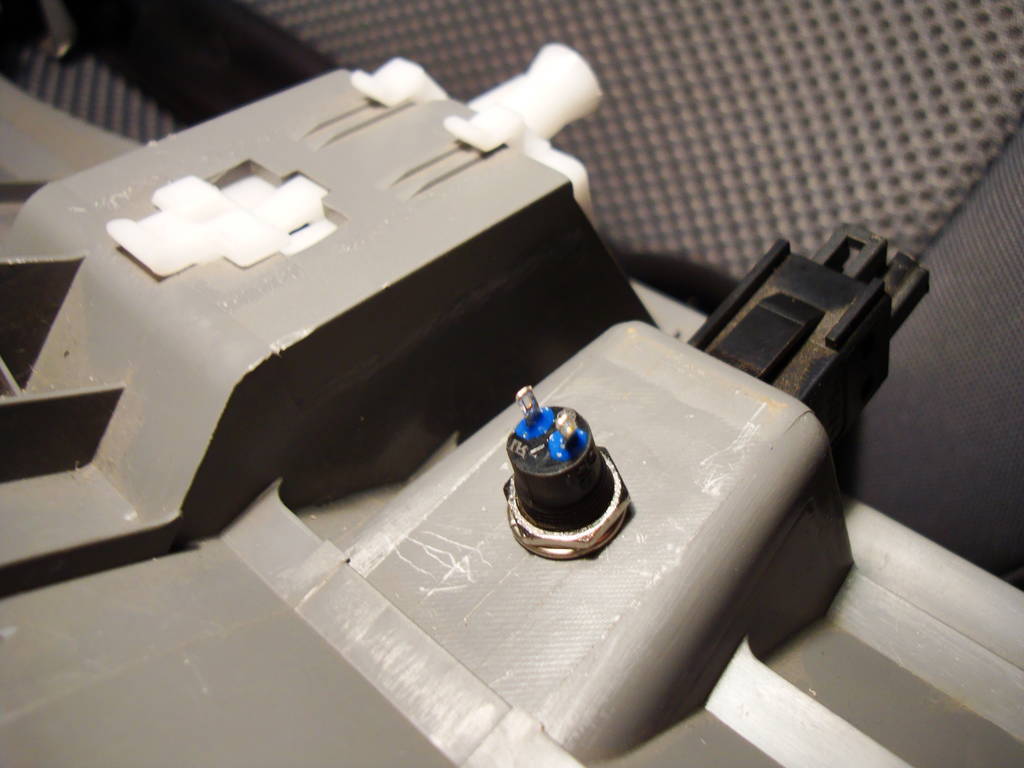 STEP 5:
Measure (2) lengths of wire from the
Green Wire
you cut to your switch. I chose to run my wires along the existing wiring harnesses and tucked them into the plastic conduit for the TPMS wires.
Again, I wrapped all the connections in heat-shrink tubing and electrical tape. I crimped on a couple quick-connect terminals on the ends to plug into my switch.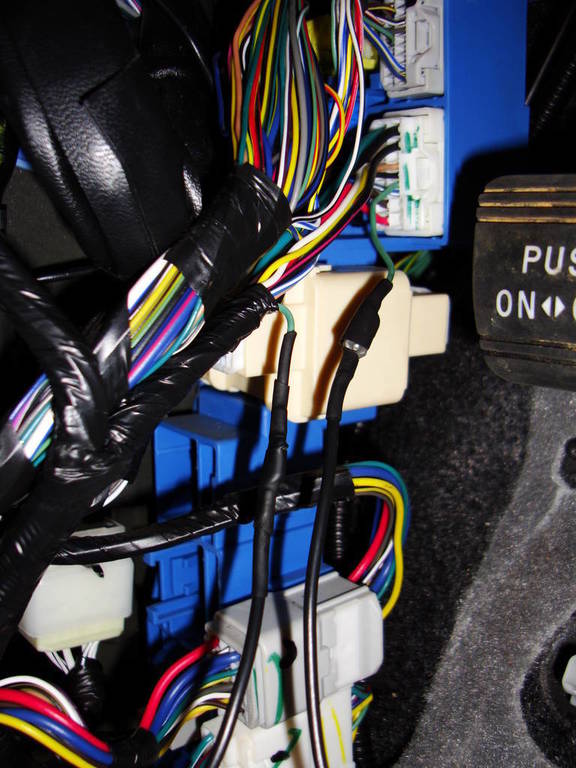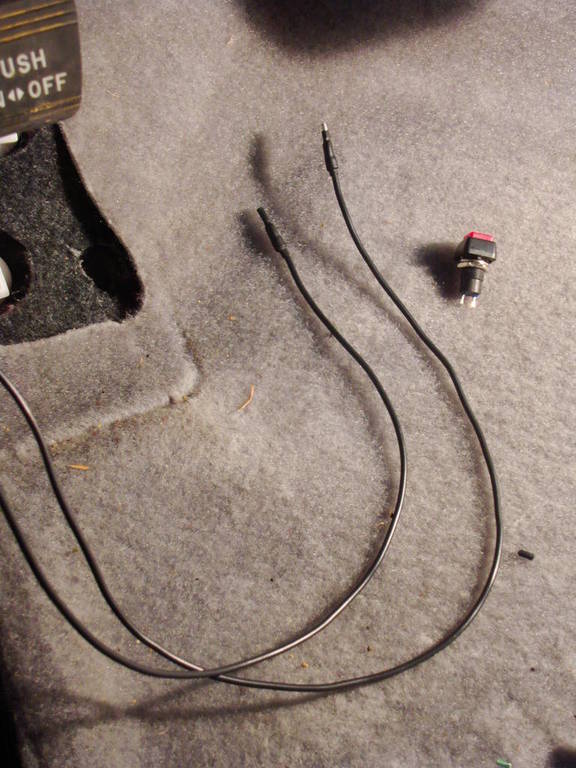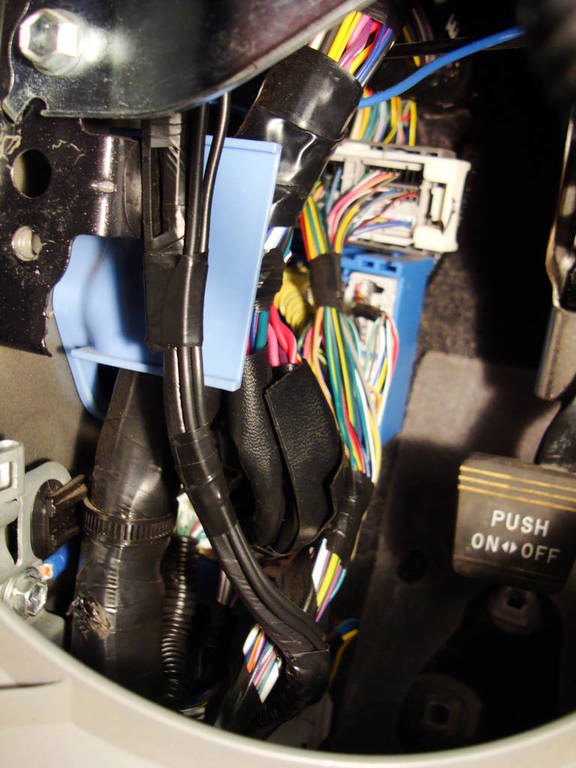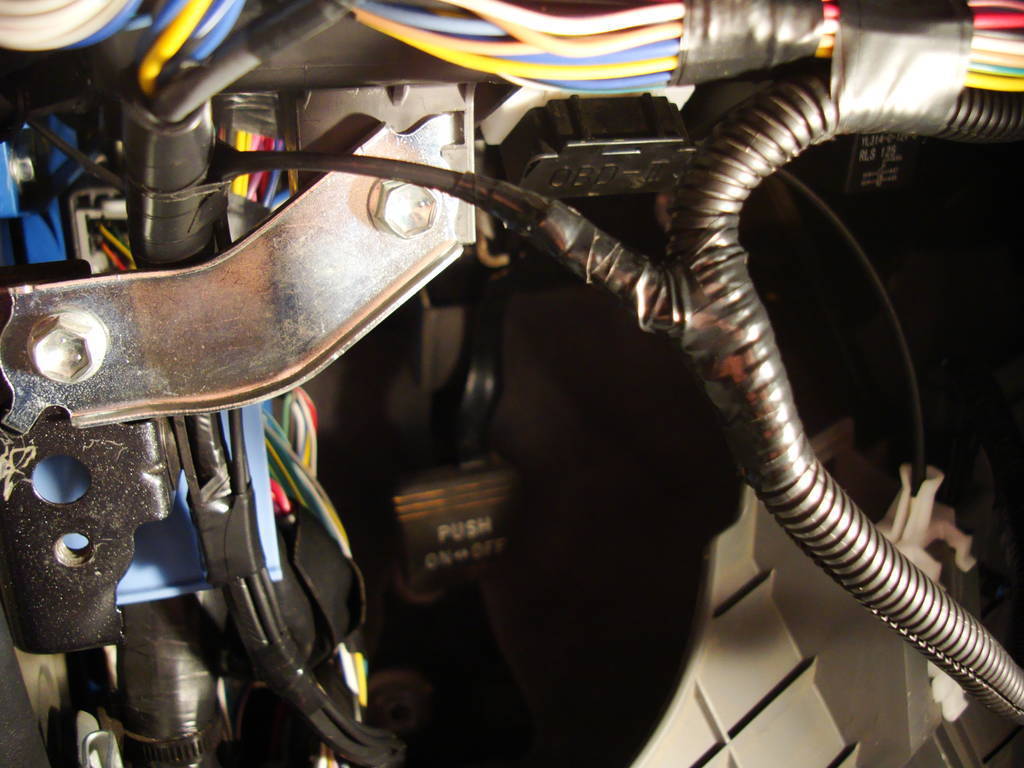 STEP 6:
Connect your wire-leads to your switch and re-connect your battery. Give everything a once over and clean up the wiring as needed.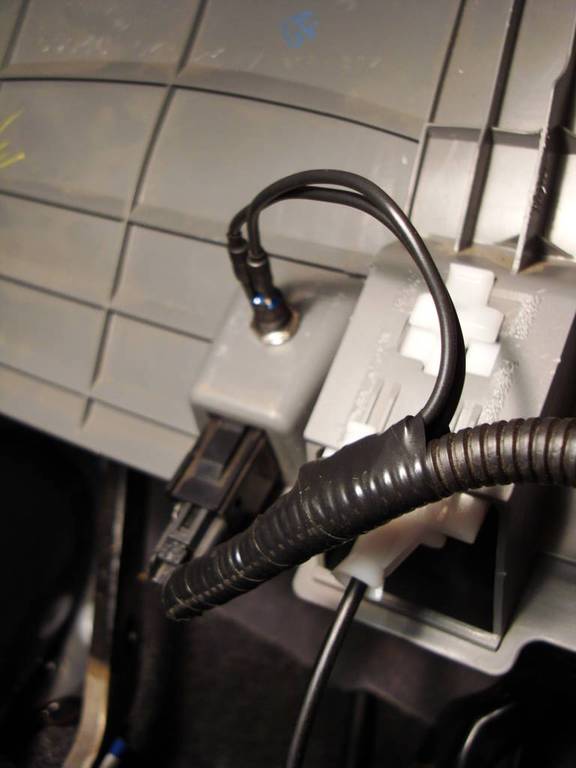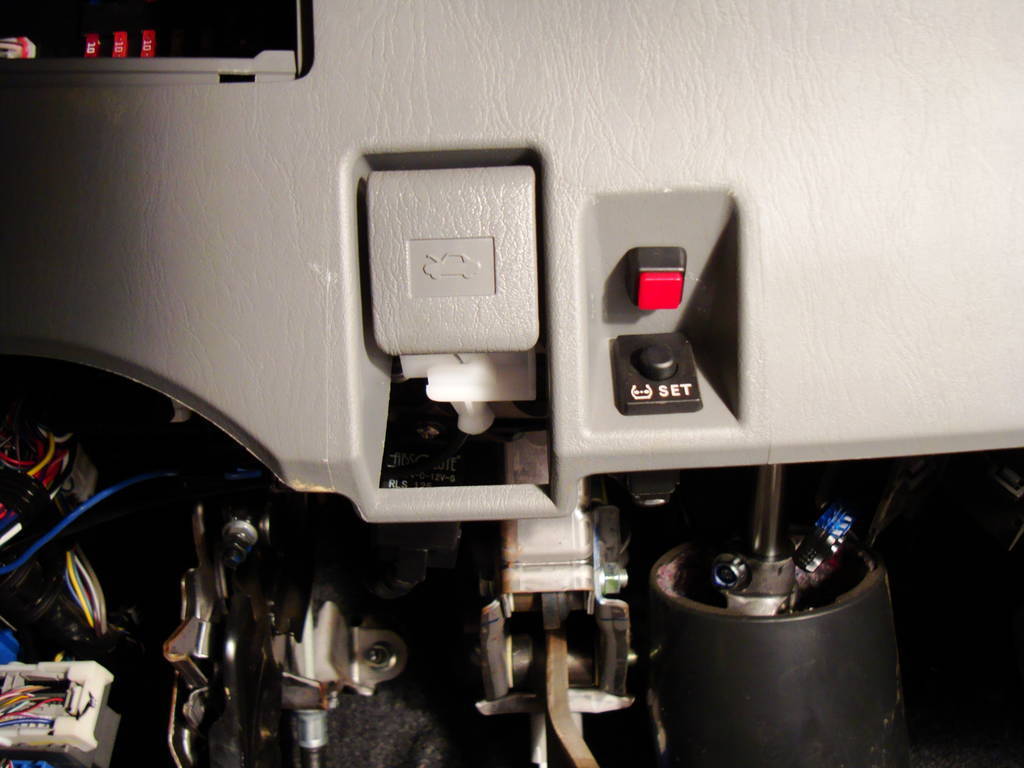 Test it out!
When you press the switch, your ABS light will come on, and the VSC-Off light will also come on.
http://youtu.be/cXeHTyz524M