So when I was looking I couldn't find a thread specific on how to add these so I had to wing it. My solution may not be the best but it was simple and rather cheap.
To start off I went to Home Cheapo and got myself 10' of 1/4" galvanized pipe and cut it in half to make my poles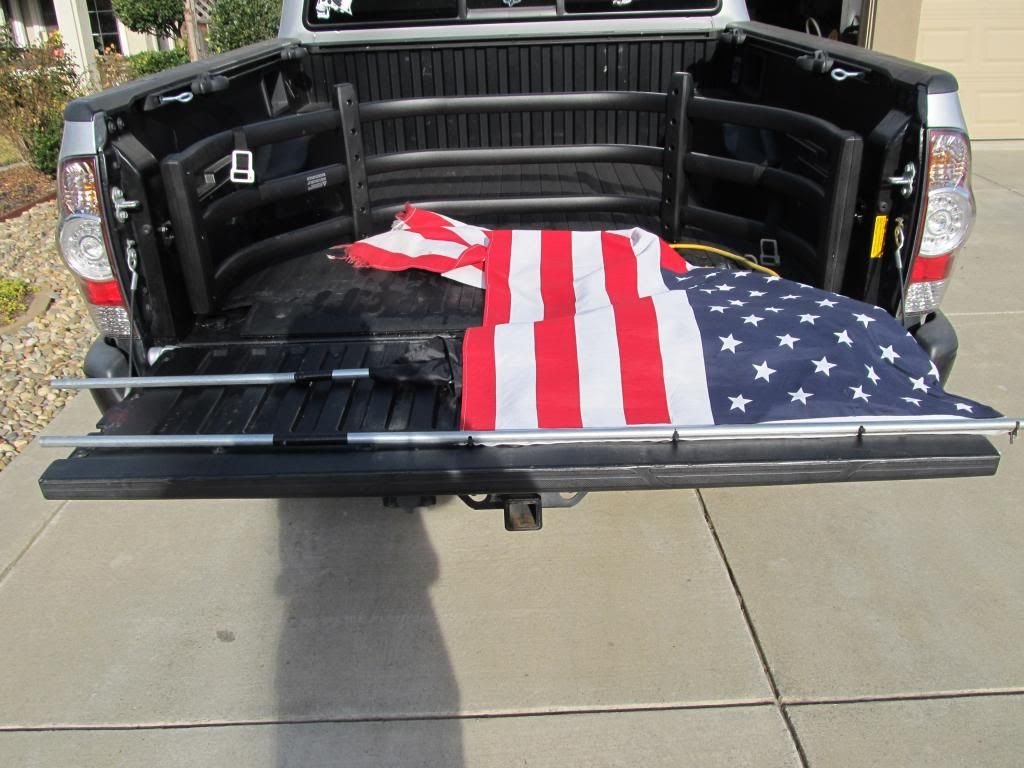 The next step I did was to drill 4 holes in each pipe and zip-tie my flags to the poles
Then I used some metal wire which I had laying around the garage and made a loop through the holes for the little storage bins at the rear of the truck (I don't use them anyway) and then put the cover back into the slot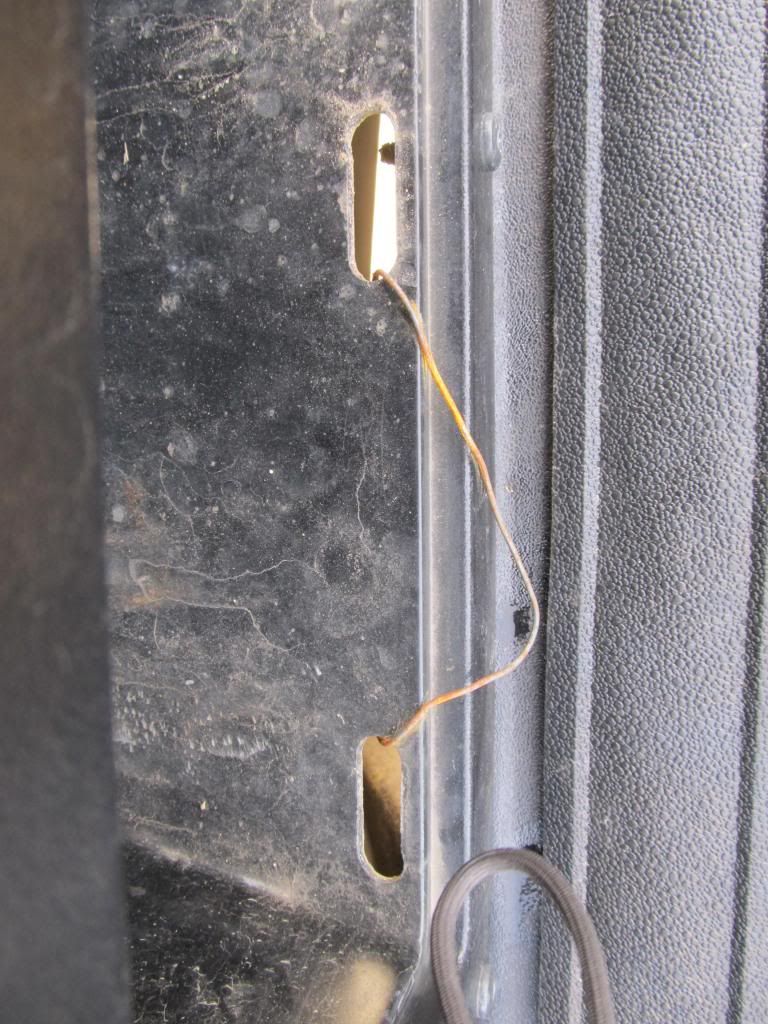 underneath the truck
with the cover back on
I then bought some 1/2" eyelets and some nuts and washers. I inserted these into the bed rails like this
and shoved a flathead between the nut and bedrail to tighten them down
then just put in the flags and away you go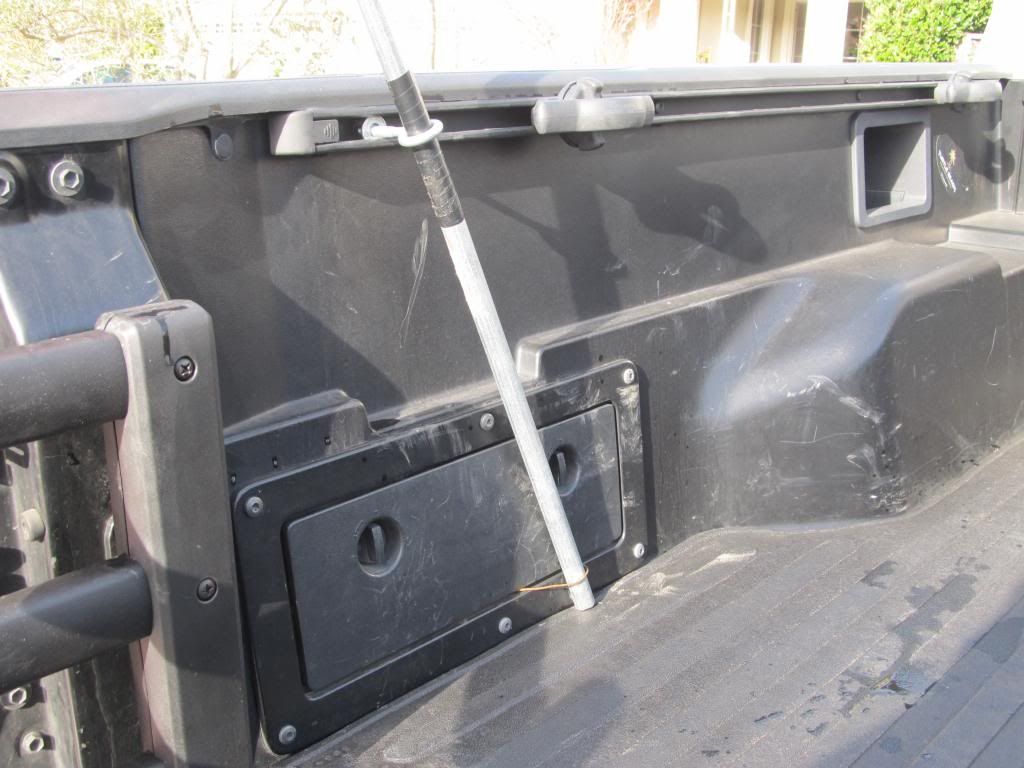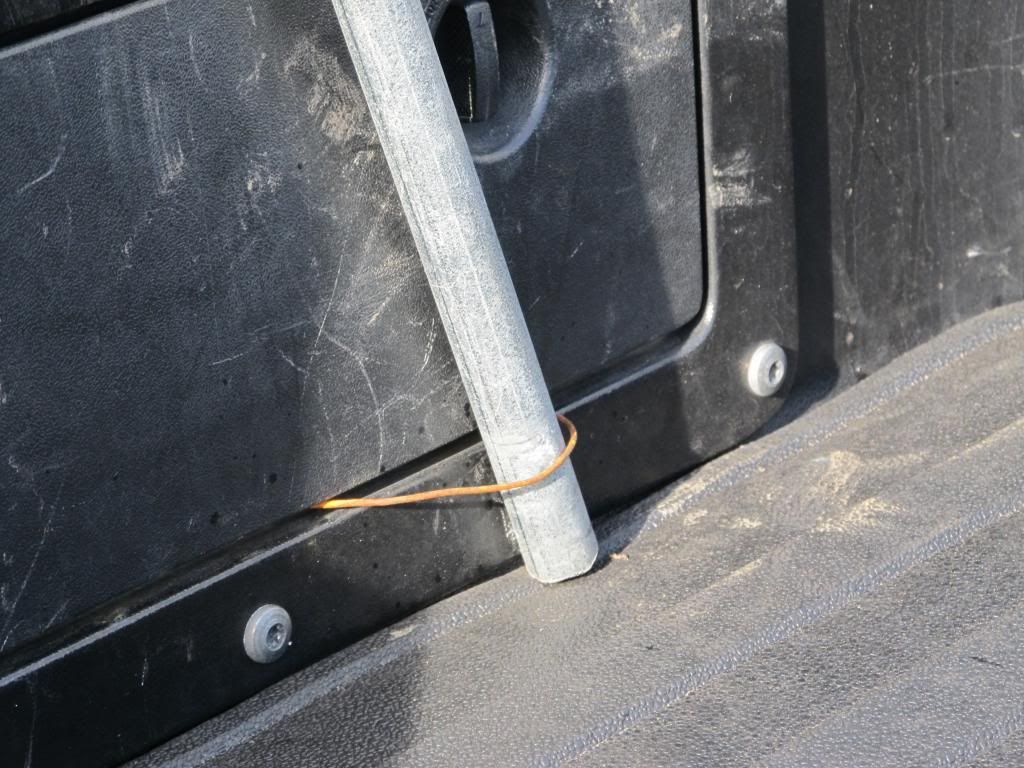 the tape in on the pole to stop the rattling because it was driving me crazy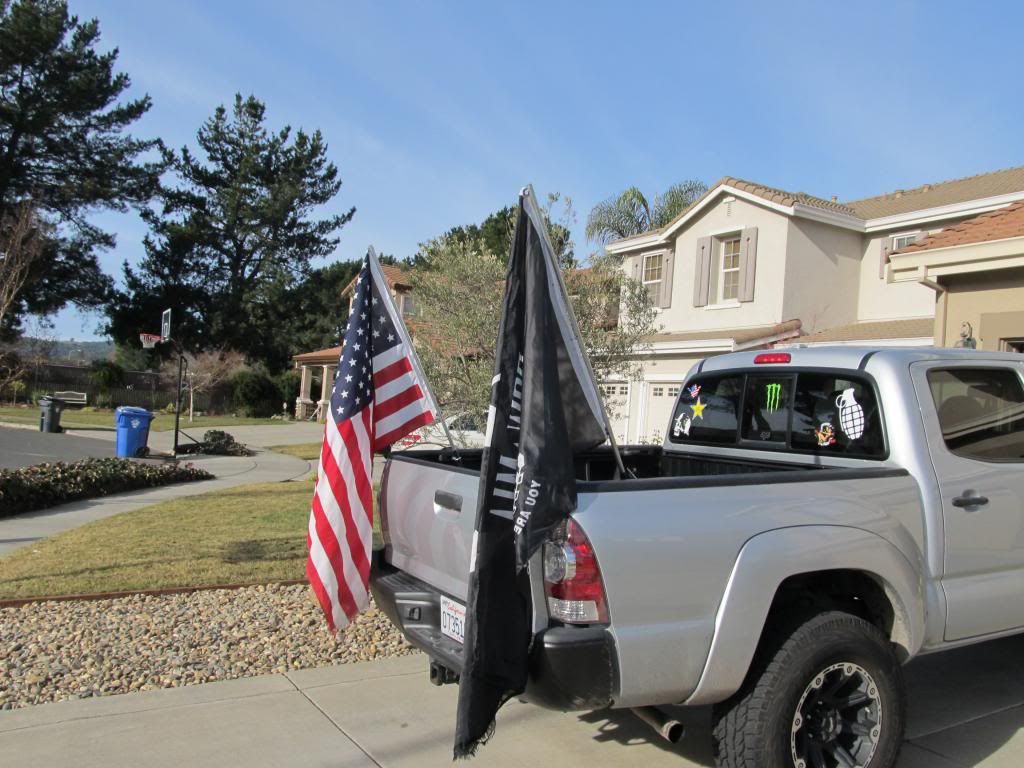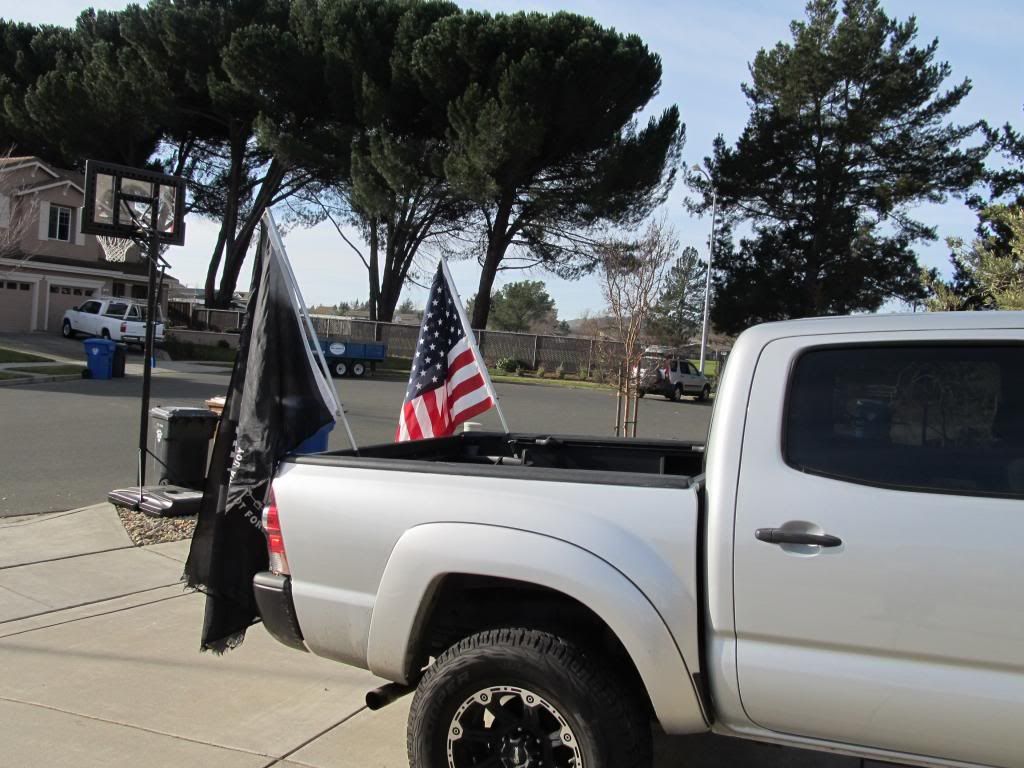 and a heads up, these mounts hold great at freeway speeds however your flags will end up looking like this (pic) so I would not recommend using them for extended periods of time on the freeway.