So I'm new here, been lurking for a while but this is my first post.
I decided to do the DTRL Switch Mod
here
and successfully got it working.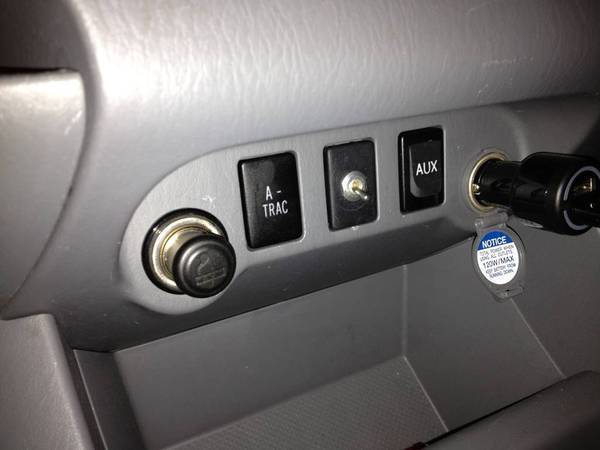 There's where I put my switch.
But right after I finished, a front blinker bulb burned out (Great timing). I didn't realize what happened, so I pulled the switch back off, looking for a loose connection. And being the impatient idiot that I am, I used a circuit tester (Light bulb and battery, about 5 volts) to test the switch
without unplugging it from the truck wiring
.
I quickly realized this was a mistake, because now not only is my blinker bulb burned out, but now the HVAC control backlights, all driver side dash button backlights except fogs and traction control, and all window control lights except the driver's are not lit anymore.
My question is, did I completely fry the interior computer and make an expensive mistake, or is each individual bulb burned out? I thought about a fuse, but I figured that if it was a fuse,
all
the interior lights would be out, not just select ones.
Any ideas? I know I made a stupid mistake, but just how stupid? Has anyone ever done or seen something similar, and if so how did you fix it?