Today while performing the 15K service, I realized there was going to be an issue when it came time to re-torque the Propeller Shaft (drive shaft) to factory specifications. The issue at hand was being able to properly torque the propeller shaft at the rear differential without using an extension and 3/8 universal joint.
I thought over the problem for a few minutes and came up with an idea. I decided to use a Motion Pro torque wrench adapter (14&12mm) that I had from a previous project. The wrench simply connects to your 3/8 drive torque wrench and creates a 3 inch extension of the torque wrench. This is VERY useful in tight situations, where getting a socket in place is just not possible. Now I do realize that it would more then likely be possible to access the fasteners from the front of the flange, but this would require an extension and probably a universal joint adapter which would effect your torque readings. Fasteners should always be tightened from the 'nut' end rather than the bolt head when applicable.
Bellow are a few pictures I snapped to depict the process. There is some simple math involved with calculating the torque specifications that are dependent on the length of your torque wrench and the desired final torque output. Anyone who graduated High School could easily pull this off.
If anyone is interested the torque wrench adapter can be purchased direct from Motion Pro for $14.50, and comes with plenty of clearly stated instructions.
Adapter and Torque Wrench (adapter
must
be used in a parallel position to the torque wrench)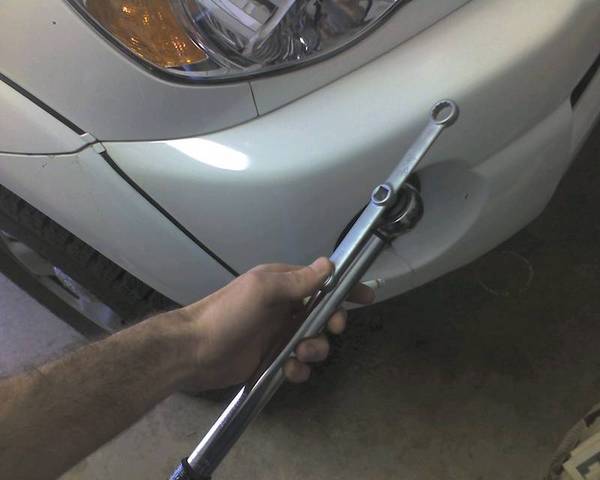 Adapter and Instructions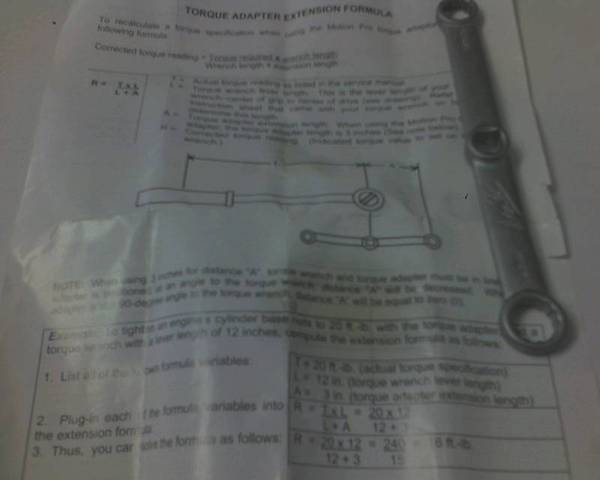 Setup In-Use
Torque Universal Joint Flange Yoke to 65 ft.lbs.